i received two amazing houses yesterday.
i was hoping the sun would come out so i could take some better pics, but this was the best i could do.
first off, from curiousfae, a sweet candy-roofed house.
i enjoyed the ad on the side, too, which says in teeny tiny writing, "Mrs. Pomeroy's Pathetic Pumpkins... Slightly scary, slightly scared. Not edible. Definitely not. Owl delivery the very same day."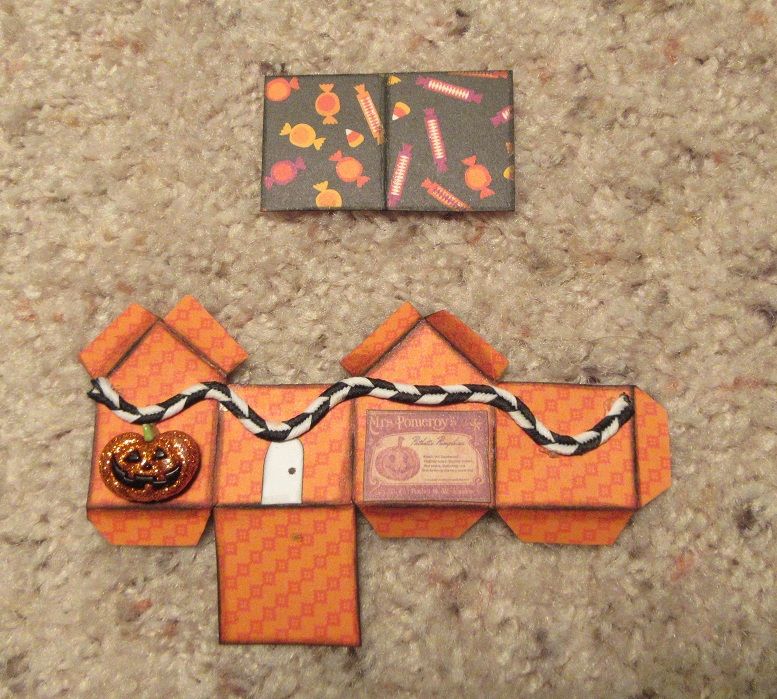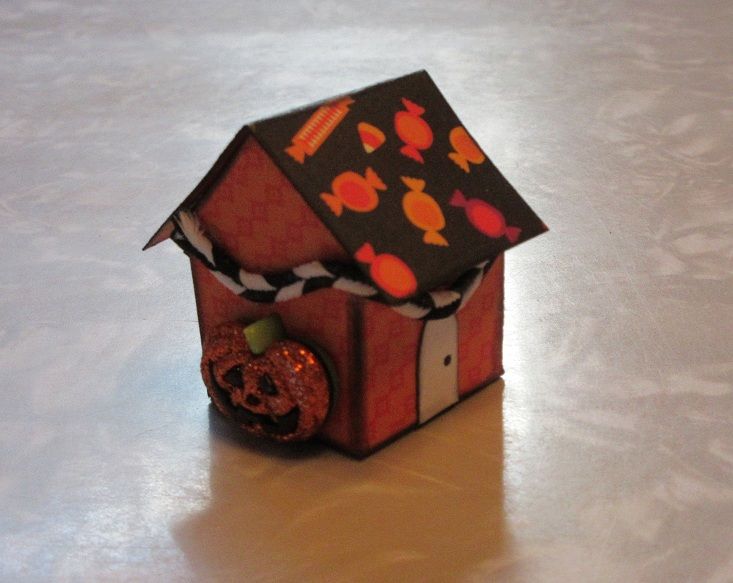 next up is a creepy abandoned house in the woods from cmarion3.
she crammed a crazy amount of detail on this sucker! is that egg-crate you used?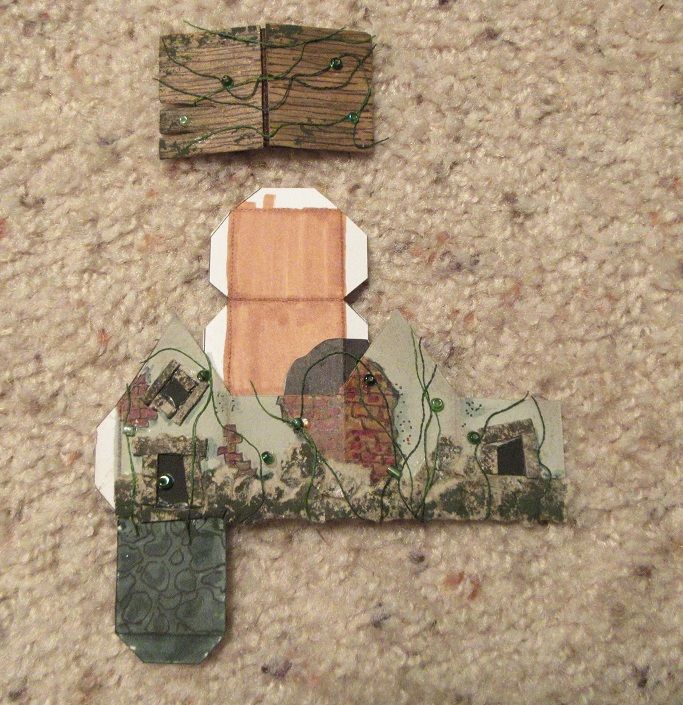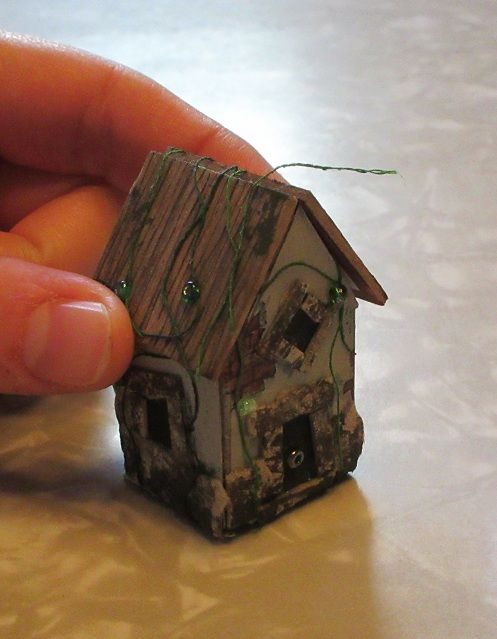 they are both FANTASTIC. thank you so much!