Yay! My package arrived today!
Here is everything: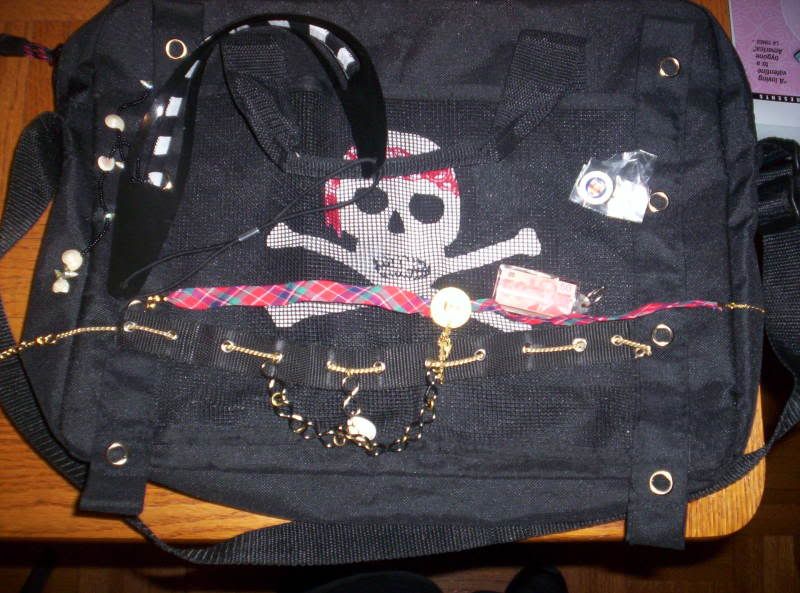 I got two necklaces a cool Steampunk-y one:
And another that somehow only ended up in this one, clutched in my hand:
It is plaid with a gold coin and skull bead center.
I also got this rocking headband: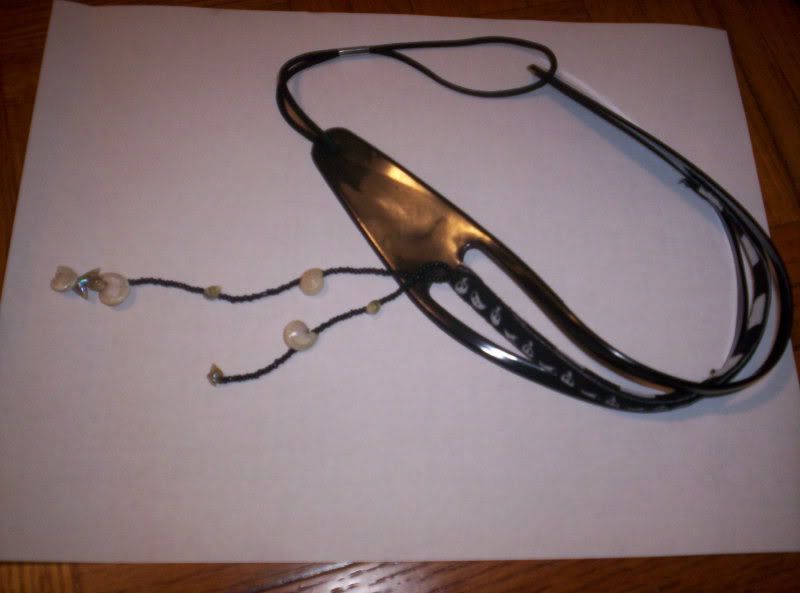 And my favorite piece, an amazing tote bag with skull and crossbones detailing!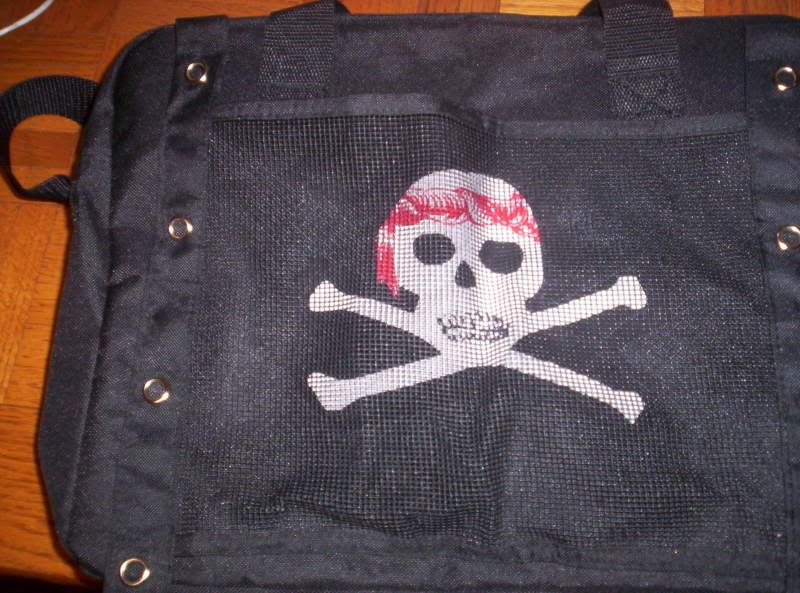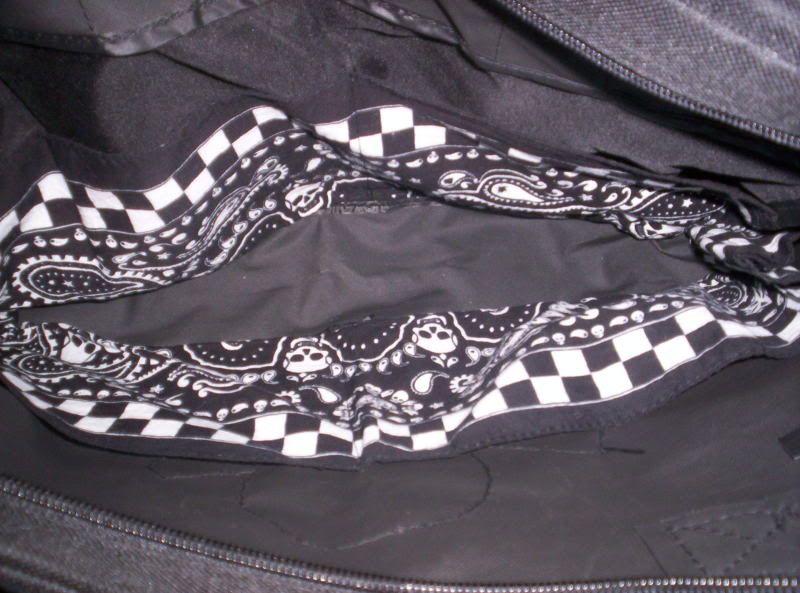 I also got a cool Canadian key chain:
Which was kinda cool because I'm pretty sure I didn't tell her about my love of foreign currency.
I also got a pin that refused to be photographed that reads "Corporation of The City of Guelph"
It seems as mysterious as the button that made its way into my package to PixlePup.
Anyway, This was really great! Thanks so much PixlePup!