Iam not sure if it goes in this forum but seems like the most sense.
Well I few months ago my wifes pin-up of the day calender gave us the last one. She didn't want to throw them so we looked around as to what to do with all this pretty ladies
. So after discovering the art of decoupage we set out to do this. We found these cheap tv tables for 7 dollars each at the ole Wally*mart. We picked up two. We had no idea what to do. First try we ended up using white elmers glue and a oil based ...er... can't remember what it was called. The first one was something we are not proud of, so we set out to research again. We now know the joys of Mod Podge and Polyacyrilic.
Me working on it: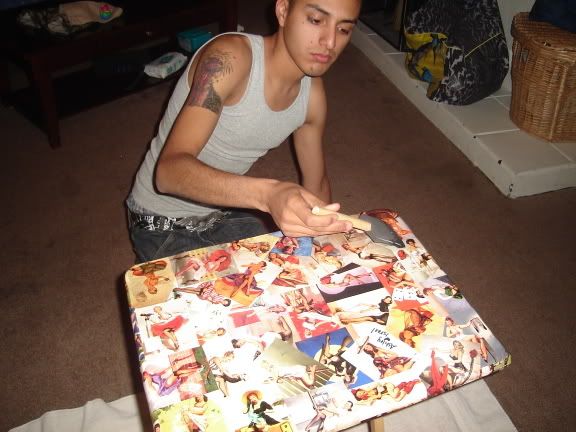 They just don't make the ladies like they use too: