This was my first real go at a lace shawl and this pattern was the perfect first... it's well written and virtually error free. I couldn't stop knitting it and had a great time. Here's a few pictures: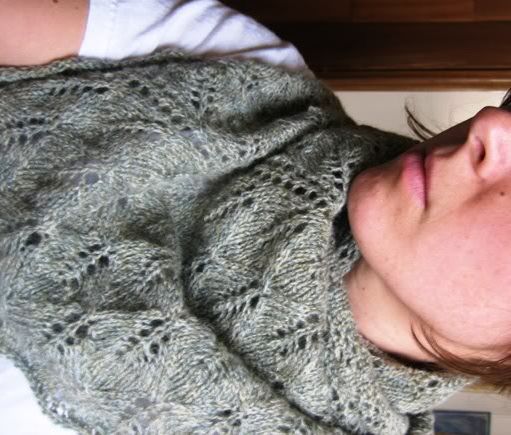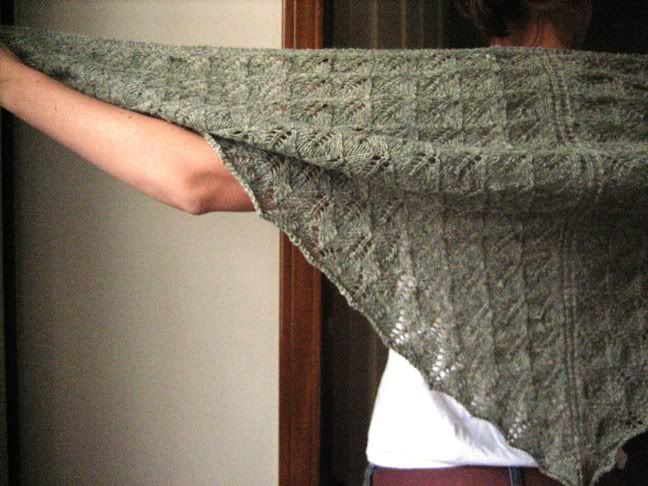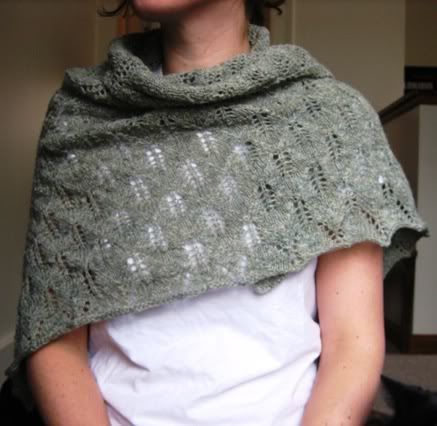 Pattern: Free online: (Beware of PDF)
http://www.alltangledup.com/movabletype/my_images/my_patterns/kiri.pdf
Yarn: A super thrift: Webs 2/8 Shetland in a cone. It initially knits up rough because of the spinning oil, but after a soak or two it fluffs right up
Recipient: My knitterly friend, Rebekah. A very belated Christmas gift, but as a fellow knitter I'm sure she'll understand.
Ravelry users:
http://www.ravelry.com/projects/lifelikeweeds/kiri
I'm totally up for questions/comments....
Thanks for looking!