My grandmother unearthed a picture of herself and my grandfather kissing in the mirror.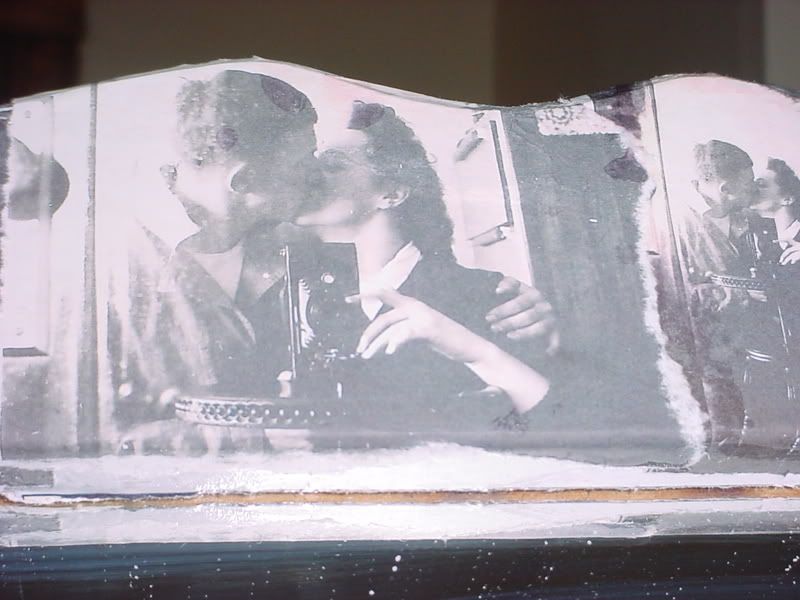 I bought a raw wood mirror on clearance for $7 several months ago. A perfect decoupage combination.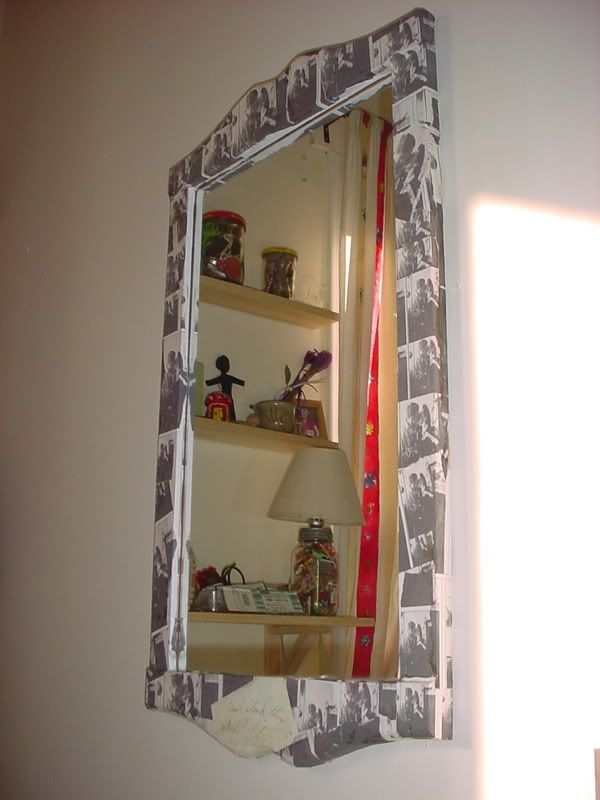 How very meta.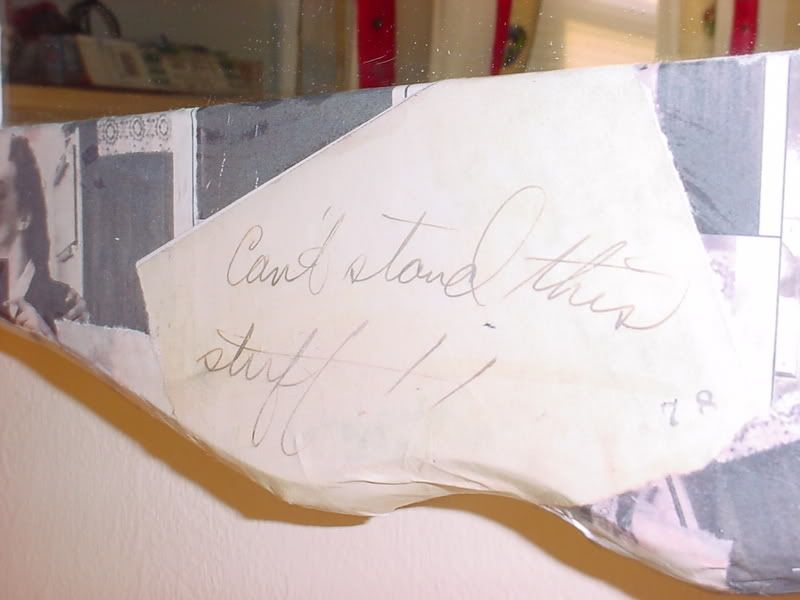 This is the back of the photo where Grandma has written, "Can't stand this stuff!" I can picture her feeling rebellious for both the contraction and the word, "stuff."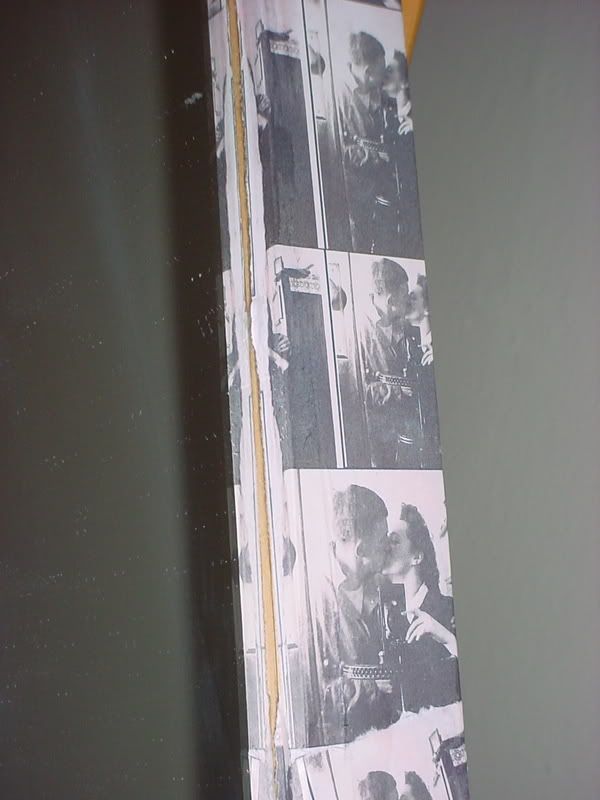 These are images printed out on an ink jet printer. I used Aleen's Decoupage Glue, which I prefer over Modge Podge. By itself, it didn't cause the image to run. When I tried to mix it with water to thin it out, then I had problems. I only spread the glue on the back but wasn't too fussy about keeping it off the front. I think I might spray a layer of shellack over it since Windex seems to cut through the glue. That was lucky since I didn't protect the glass at all. Any suggestions?