I finally got a sewing machine last night (JOY!), and after spending hours of trying to sew in a straight line (among other problems), I decided to recon something! -after lurking for months, of course (: -
Inspired by
https://www.craftster.org/forum/index.php?topic=192341.0
I started out with a shirt dress I used to wear when I was about 9. It looks something like the one below, but in maroon.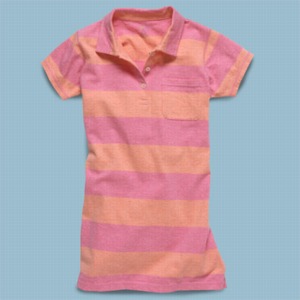 Now, it looks like this.
(I hate camera phones)
Yes, I look weird, with or without a head.
My stitching is very very bad, but I'm still happy with it.