So we took a trip to my in-laws this weekend and my SIL asked me to help her make her Halloween costume for this year. She had envisioned a witch, but more of a wizard-y kind of witch and not the green, icky kind. Here's her drawing: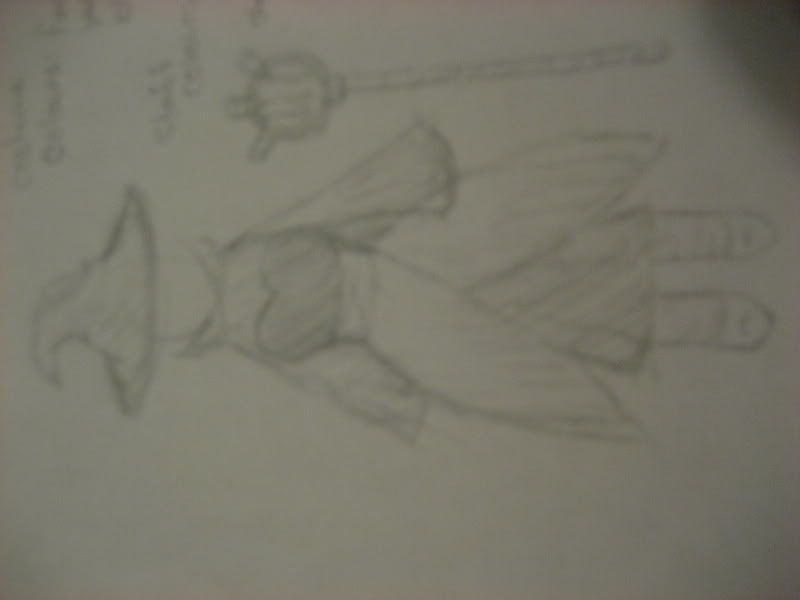 We started with a dress that she wore to her other brother's wedding this summer:
Then we added a tutu for height of the skirt.
We used the tutorial from Flickr [http://www.flickr.com/photos/ambrosialove/522118984/in/photostream/].
Here's the tutu:
Then we added a skirt made from this lightweight sheer material. Its a flat piece that has two hook/eye closures to hold it up.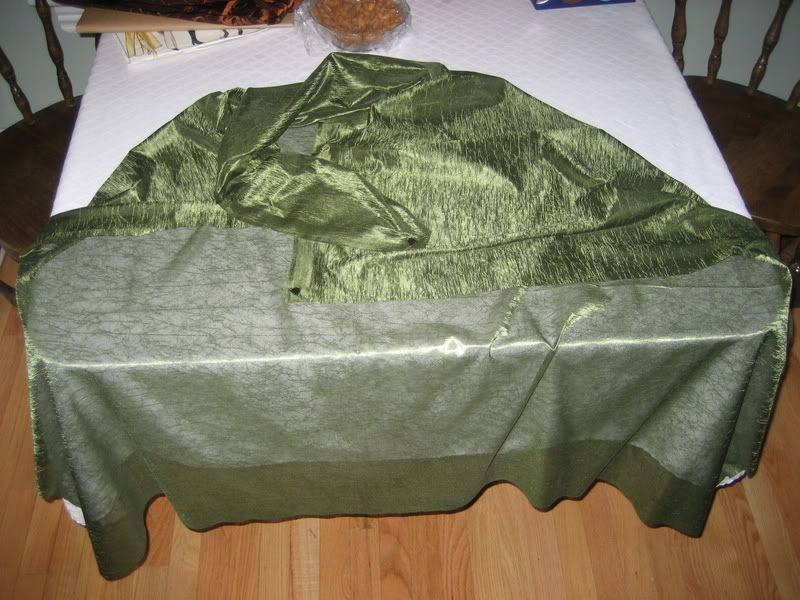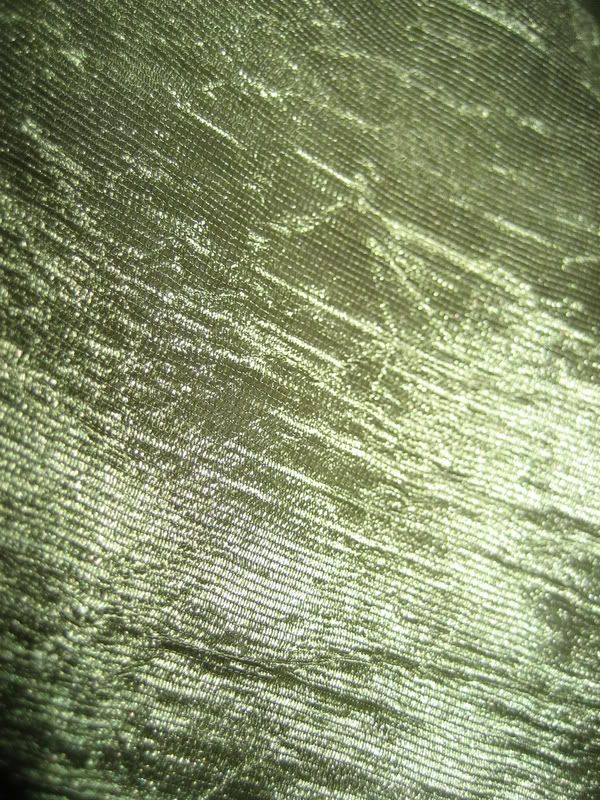 Next, we made a cumber bun [sp?] kind of thing to wrap around. The material is more heavyweight, but beautiful.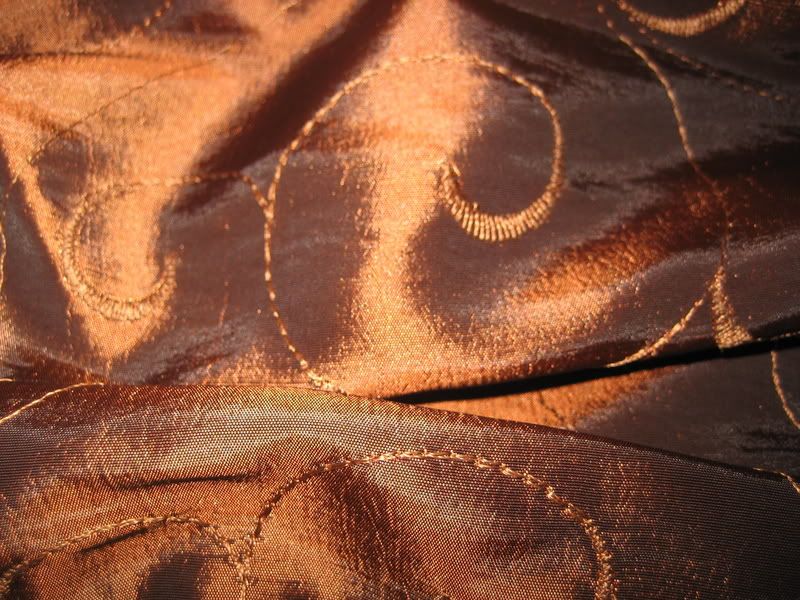 And all together: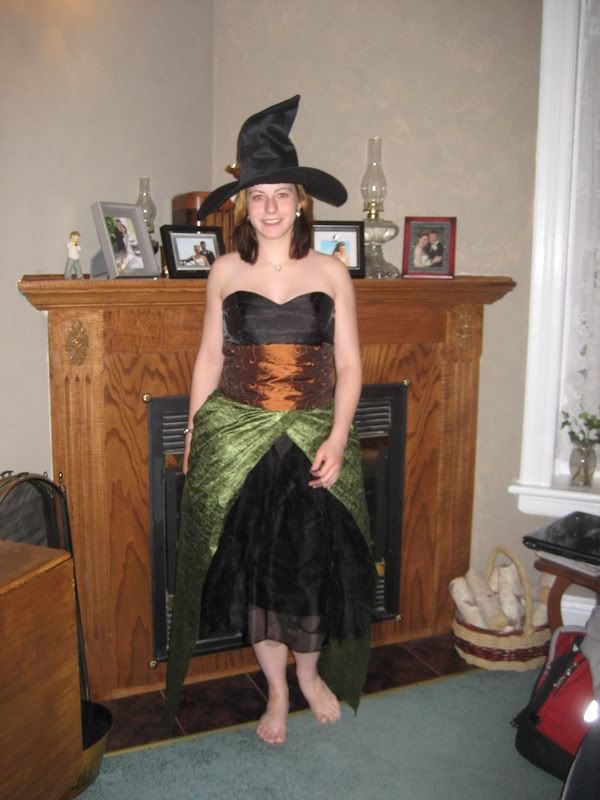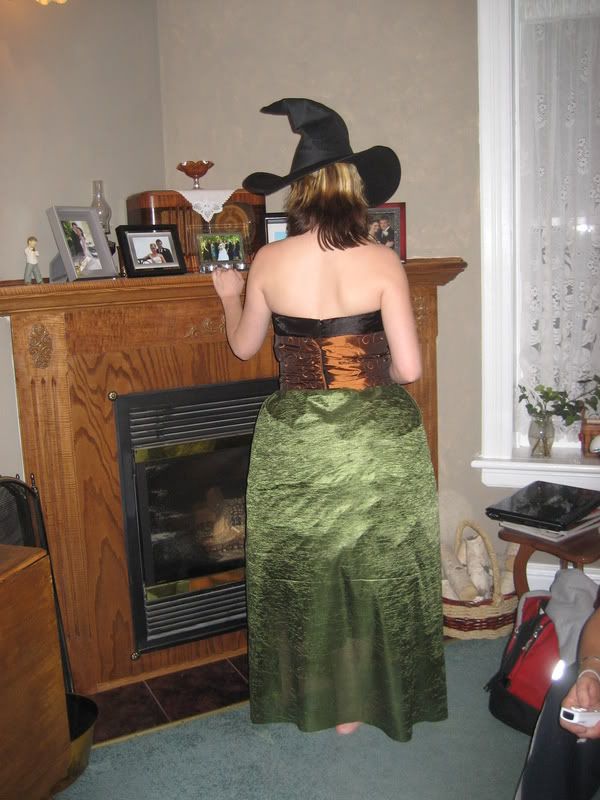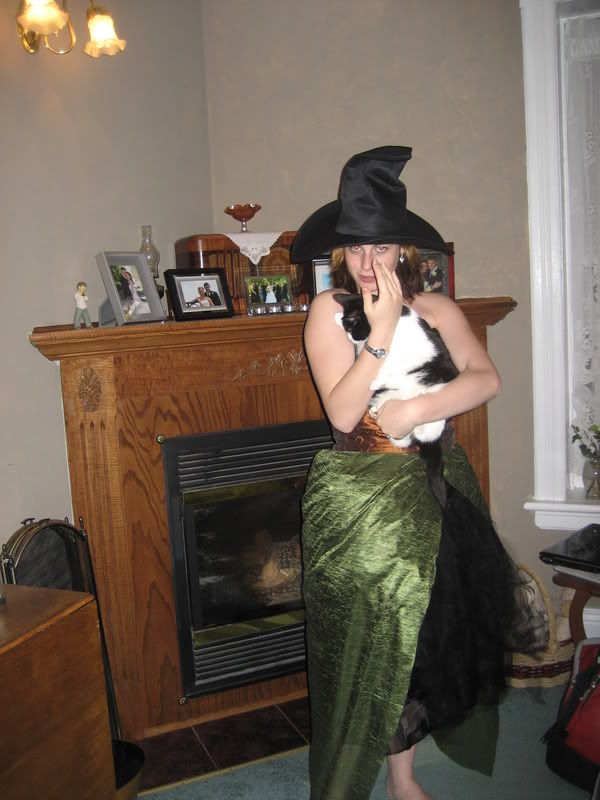 She's wearing it to school on Tuesday and then again for Wednesday night. Once she wears it, she'll send me pics and I'll add action shots!
This was fun for me because I got to do a lot of firsts:
- First time using interfacing [in the cumber bun].
- First time using velcro [to hold together the cumber bun].
- First time making a tutu.
- First time using most of these fabrics.
[Also posted in the challenge entries:
https://www.craftster.org/forum/index.php?topic=204598.0
]