hey! i'm new to craftster, though i've been lurking for about a week or so now. i was just excited about this not to finally join and start sharing what i've been working on.
we'll start with my most recent project.
this is a shirt i bought from bluenotes. simple brown shirt. it had small sleeves, not quite cap, but small. and then i went to wal-mart on monday and i found this
wonderful
fabric that i had to have [remenents... 2.08 meters for $3]. i got home and was trying to figure out what to do with it and decided that i could use part of it to spice up this shirt.
so i added baseball-ish sleeves to it.
[i used a tutorial from livejournal's tshirt surgery... if you want it, i'll dig it up]
without further ado...
the shirt.
[please excuse my mirror. my old roommate gave it to me when she moved to london and i cannot figure out what that thing is running down the middle.]
the front. close up.
the fabric almost looks houndsooth-y here, but its really a weave of brown, cream and a nice turquoise-y blue.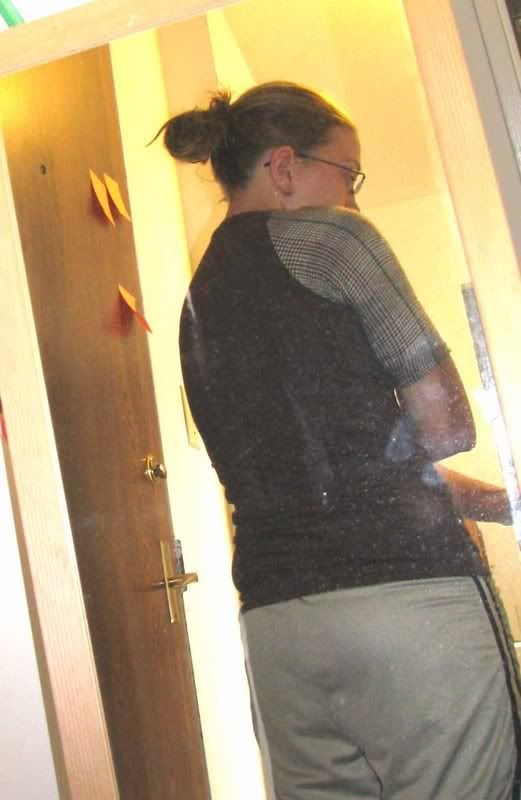 obligatory back shot.
one arm.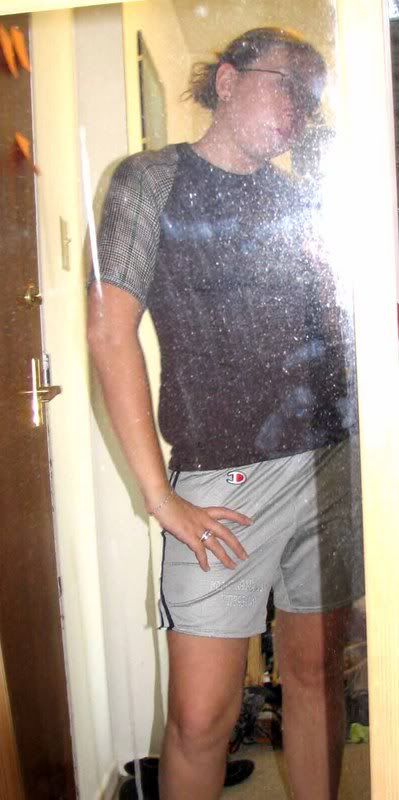 the other arm.
and onto the other shirt...
this is a men's old navy 'vintage' shirt [like old navy is vintage. ha.]. so my mom found it around the house, couldn't figure out who's it was and gave it to me as a comfy shirt. it was quite large on me... so i decided to downsize.
all i did was simply sew up the sides and continue onto the sleeves. and then i cut down the neckline because it was pissing me off.
close-up of the front and neckline.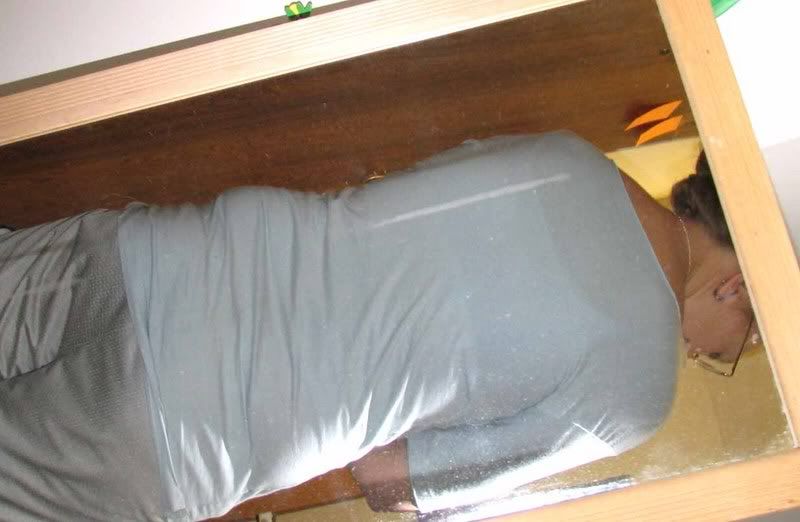 back.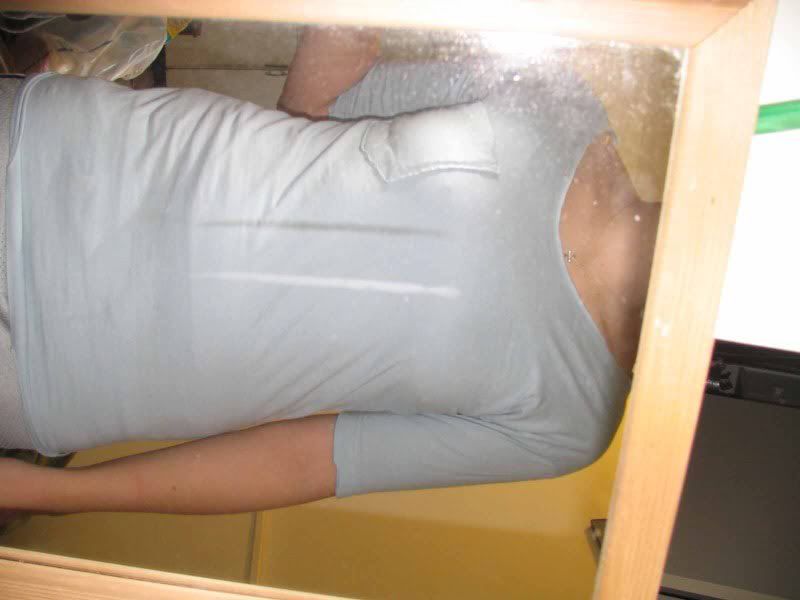 full front.
[it kind of looks frumpy-ish in the photos. its not. i think its cause i woke up not long ago so i feel frumpy. therefore my clothes do? :c)]
last is the skirt.
i had an old pair of jeans that were so comfortable, but they developed a hole near the crotch [something that for some reason always seems to happen to me]. since the hubby and i deemed that they were quite inappropriate to wear in public and i didn't want to just wear them around the house... i made them into a skirt!
i just sewed the legs together and in the back i added some black fabric with white polka dots that i had lying around.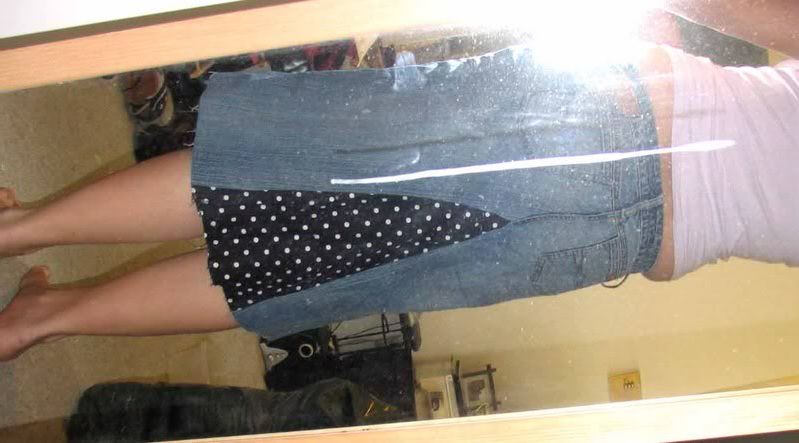 the back with the inserted fabric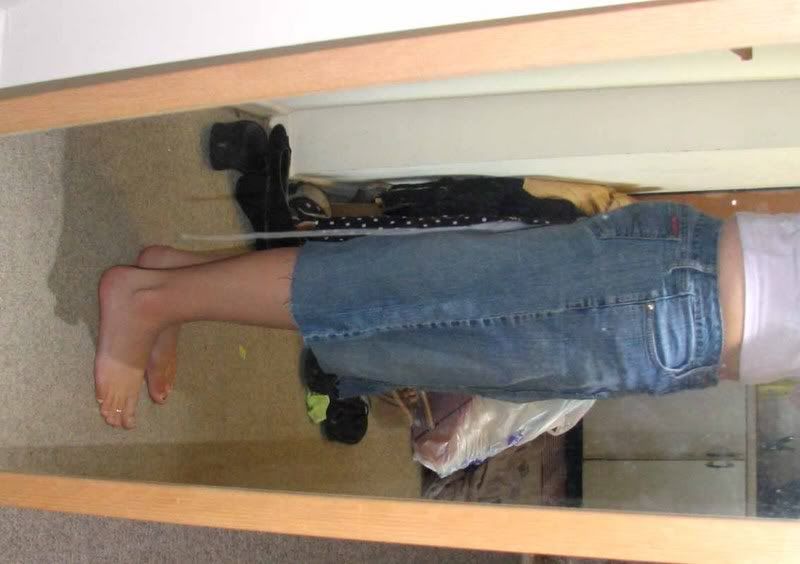 side view. you can see the fabric at the back.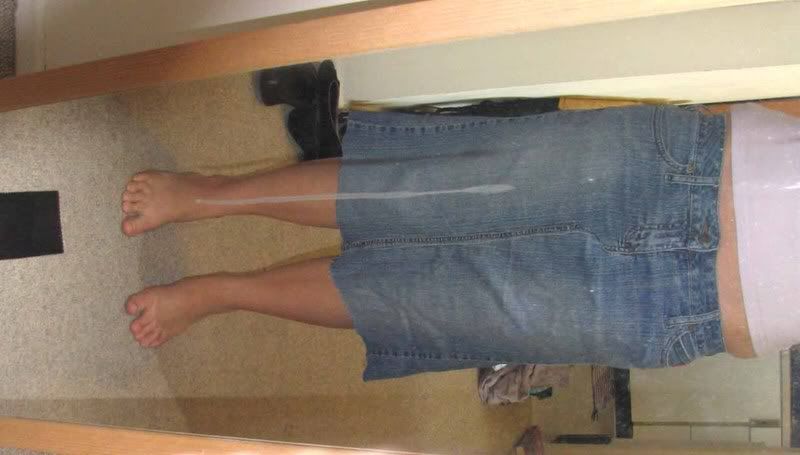 front. i messed up on the stitching when connecting the legs. i didn't think to follow the orginal seam properly.
well... there's always next time!
[once i've made my obligatory 10 posts - i think i have about 7 more to go - i'll come back and add in the photos properly so you don't have to click the links. until then... i'm sorry!]