Ok.. For new years our church did a "dress up as someone from history" party and so my superhero husband and I decided to be Martin Luther and his wife (runaway nun Katharina von Bora). Of course I left the issue of costumes until the very last minute, giving myself only 5 hours to whip something together. So... I decided upon decorating tshirts instead of full blown costumes.
Here is a pic of us from the front. (Ignore the guy in the pyjamas...)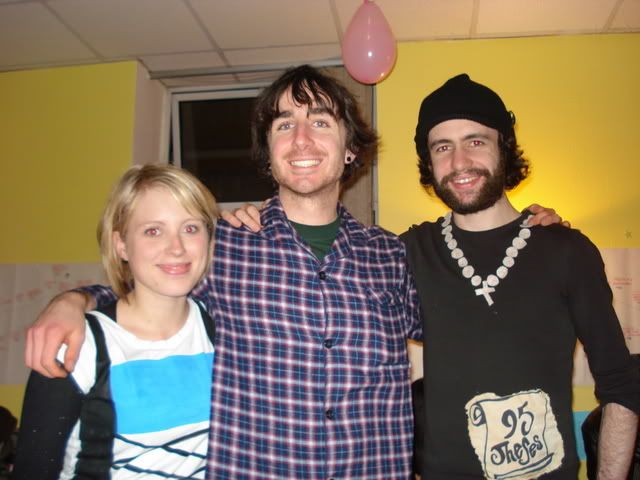 and from the back...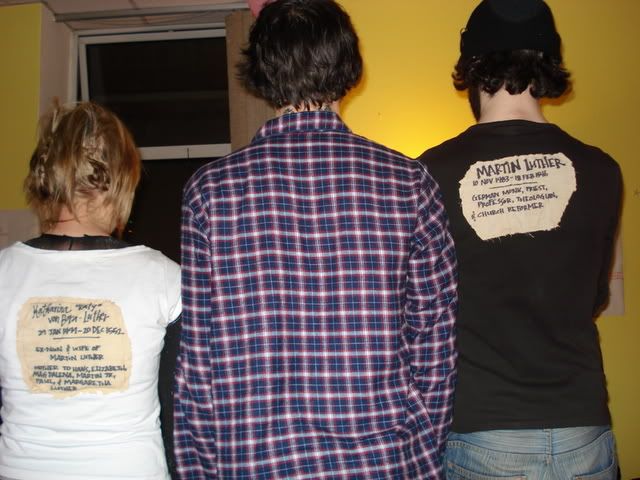 And closeups: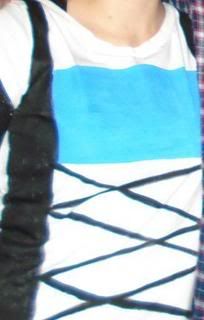 I used fabric paint and painted it on free hand. No way I was making a stencil for this. I was trying to look similar to this....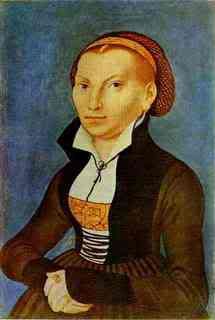 And the back... I got an old white pillow case, died it with tea, and wrote who I was in permanent marker. With literally 2 minutes to spare before I jumped in the car to leave, I sewed it on quickly and sloppily by machine.
And Steven... or should I say Martin Luther....
I just cut out felt pieces for the monk necklace and stitched em on by hand. They kinda look like banana slices I think!! The 95 theses thing was also just a tea-dyed pillow case and permanent marker.
And the back...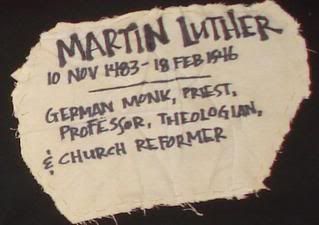 Ok... thats it. Not my best work, but not too shabby for a last minute, completely free costume! I like how my shirt turned out. I think I might just wear it with jeans normally. Hmmm... Ok. Cheers.
..::melissa::..