Hey guys I recieved my awesome package today...
Pureelectricty did such an awesome job...
Heres everything together..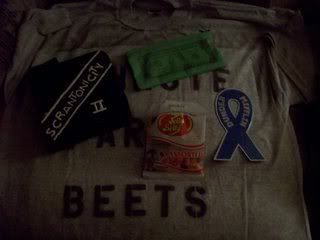 Now this is so cute.. Its alittle Schrute Buck purse..
The letter said " Thanks for taking this off my hands.. - Stanley"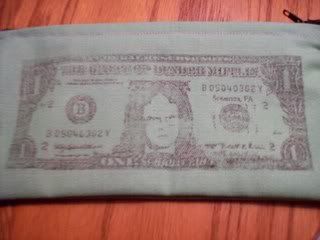 Then Kevin sent this cool CD holder..
" I hope you enjoy this gift from me. I snagged it from a show recently- Kevin
(Formly & not associated with Scrantonicity. Now Scrantonicity 2 The best band ever..)
A Schrute Farm Beets shirt
" To whom this may concern-
Thankyou for your recent stay with Schrute Fams. We hope that you enjoyed your stay in the irrigation room. Then Schrute Farm staff( My cousin Moes, and myself) have enclosed a small token of our appreiciation. Remember November's special is to stay one night and the next night is half price. I suggest staying during the week of the 11th, that week Moes, with my help of course, will be demonstrating the fine art of carving sticks into spears..
Sincerely,
Dwight K Schrute
Assistant to the Regional Manager
And of course to the is X'd out..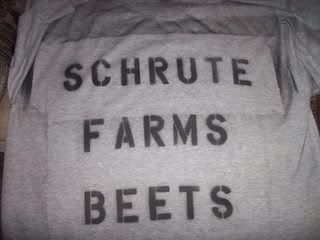 Pam sent a sweet little bag of Jelly Belly's
" I hope you enjoy this small token from my personal desk. I know everyone else in the office seems to.. Pam"
And last but not least.. Michael sent me an awesome magnet for my car..
"Thankyou for your generous contribution to the Michael Scott Rabies Research Fund. Your monetary donation will be used to rid the streets of Scranton of this horrible disease with out your contribution rabies might have whiped out our entire Human Race!!!
Thanks Again
Dr. Michael Scott
Dunder Mifflin Regional Manager
Dr is also Crossed out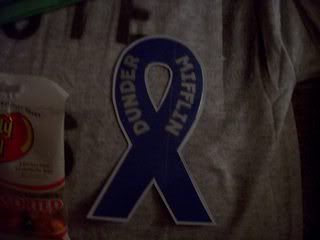 Thanks so much for this awesome package,..
I forgot to put the letter from Pam in your Package Pure. But when you recieve the package, Ill post the letter.. I just dont want to give anything away...