These are the first 2 shirts I ever reconstruced and I dont wear either of them! Heh! The don't fit right so eventually Ill have to go back and fix them.
The NIN shirt is still kinda big and the material on the sides is VERY stretchy so I had a hard time figuring out how to sew it, Ive made a few shirts since then so, maybe in a few days Ill try and fix it.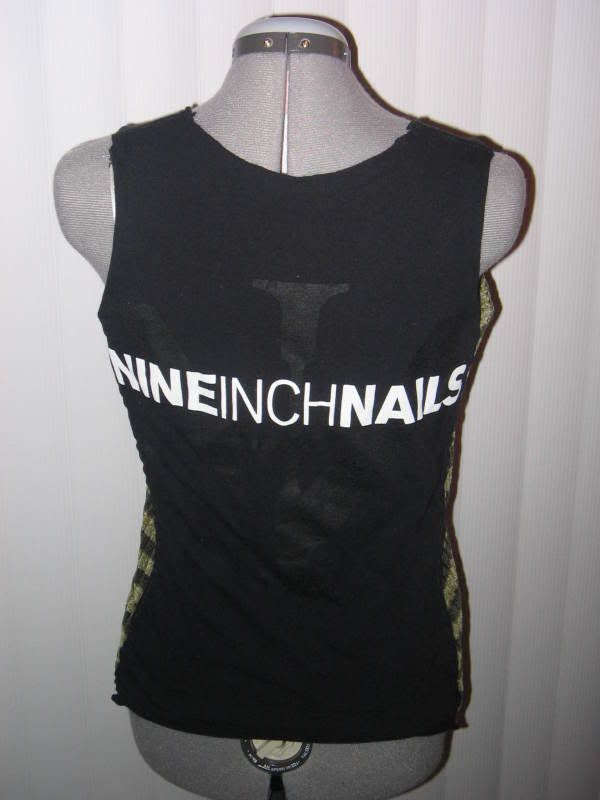 This one I have to take the sides in, it's pretty boxy and I can't stand that! If you look at the left on the stripes on the back of the shirt there is a little orange kangaroo! HA! I used the material from another shirt and had no choice but to include him , hehe!