Okay, it's about time I posted this.
I had started quilting on and off again for years, never truly having the patience to complete any project. All the while I kept promising my qrandmother (who had to give up sewing because of her arthritis) that I would make her a quilt.
Well, long story short, she was dx'd with cancer and she passed a year ago next Friday. She was one of my best friends, like a mother...and I never finished that quilt.
So I decided that no matter how many hours of sewing each day it took me...I was going to send her off with a quilt, sewed by me. But I wanted the whole family to get a chance to take part as well. My family is HUGE, so I made a blank square for all of her 8 children...and one square for all of
their
children.
By the time the family had all pitched in, all the squares were filled with messages from all of her family.
I took a billion pictures of it...but I finally decided that I should share my first ever completed quilt...a year after it got tucked in w/ grandma.
Thanks for reading this far and I hope you like the quilt.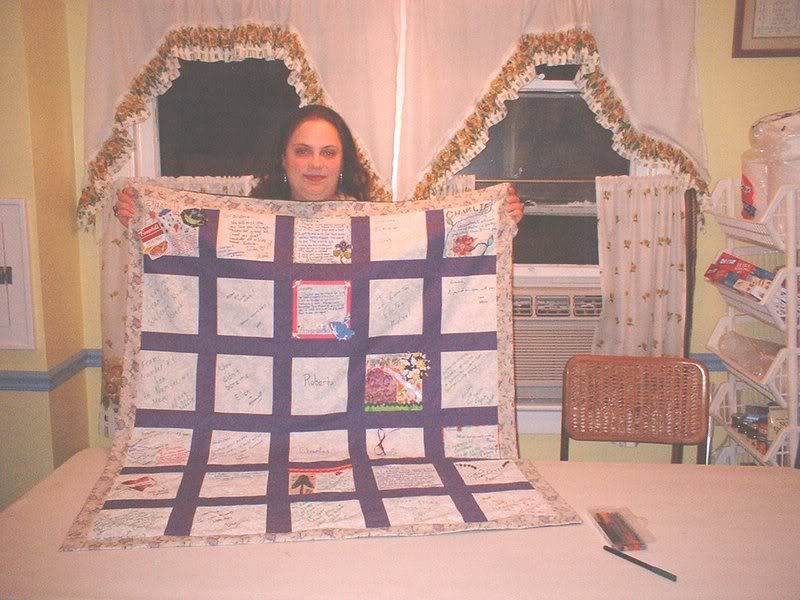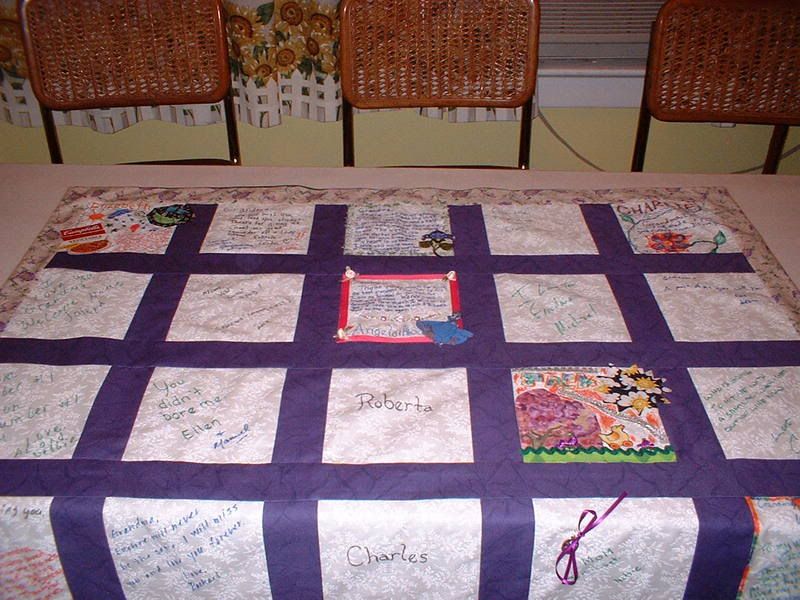 Grandma's name (Roberta) is the center squa,. my grandpa (Charles) is the squaer beneath hers, he passed in 1990.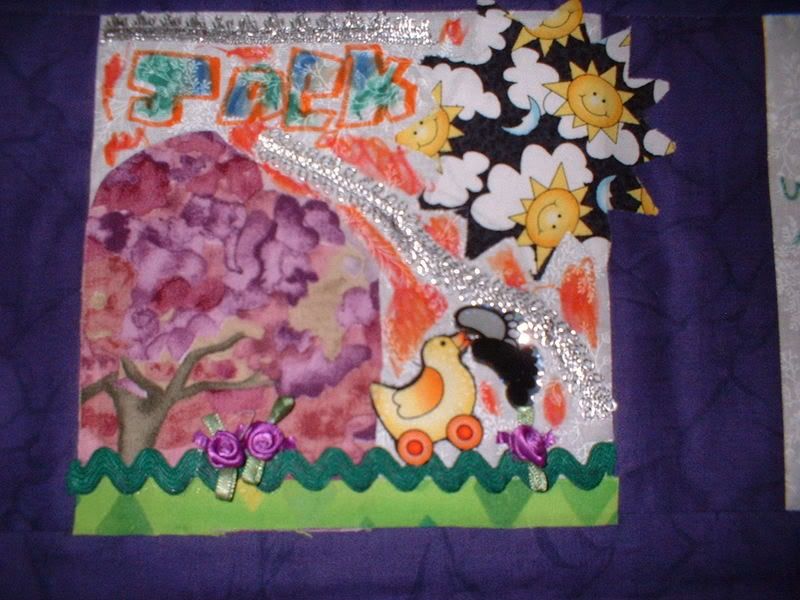 My little cousin's square...he was 8 last year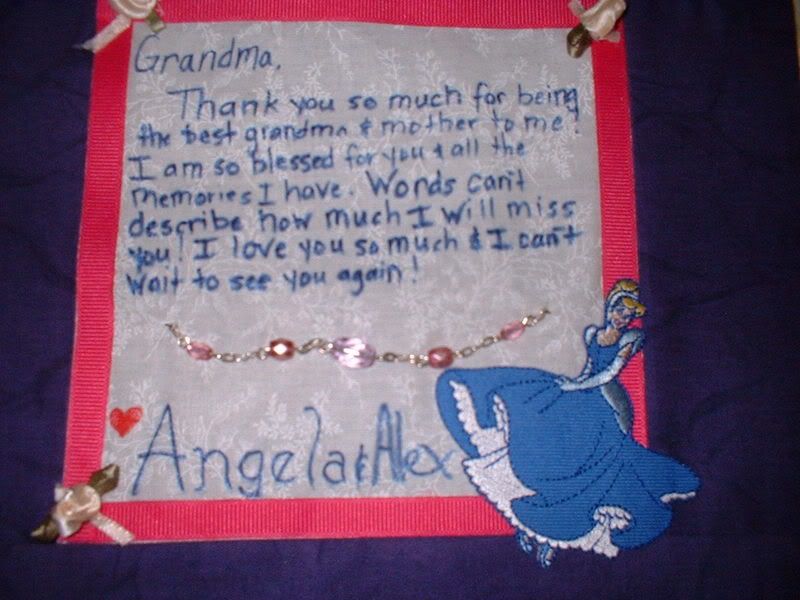 Sister's square
My little sister's square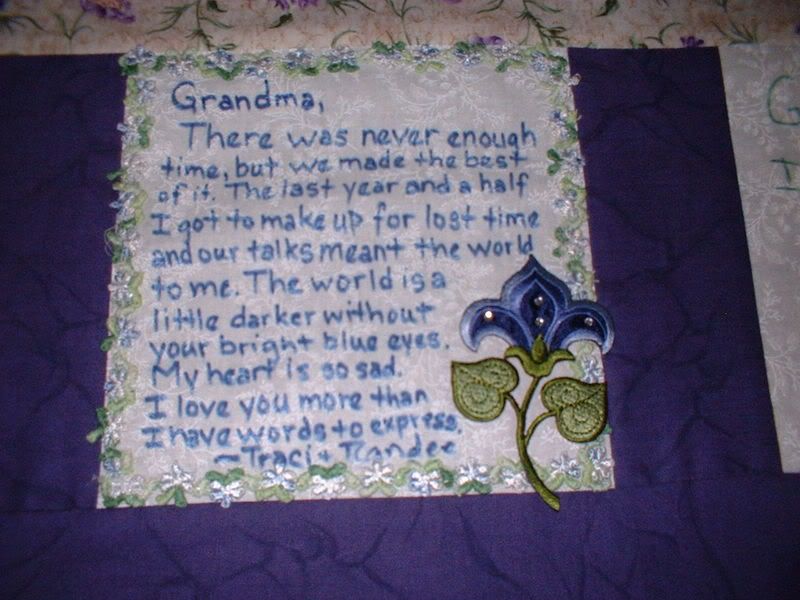 My square.
Hope this wasn't too morbid. Thanks for checking it out. It was great therapy for the whole family...and I got to give her the quilt I had always promised.
~sullengal