My little sister is getting maried this weekend. For her gift, I got her the caterer for her reception. But I feel like everyone deserves an actual gift for their wedding day.
So, a friend of mine makes these lovely crochet name doilies and encouraged me to give it a try. This is my sister's soon-to-be married name.
Here is the finished piece

Here is the process....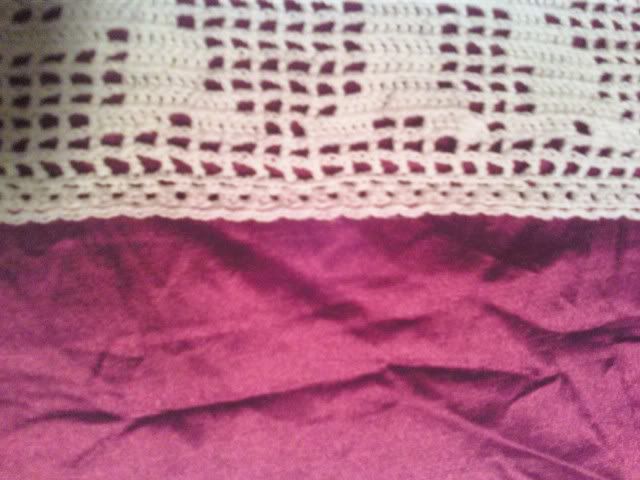 I never thought I could do something like this, but I am SOOOOOO pleased!!!
Hope you like it!
~Sullengal
P.S.
Here is a picture of my sister and new brother-in-law opening it!