I haven't been to this thread in awhile and I missed all of the awesome dyed roving! I must see it once it's spun up too!
I dyed some of my handspun with wilton's dyes last night and I LOVE the way it turned out.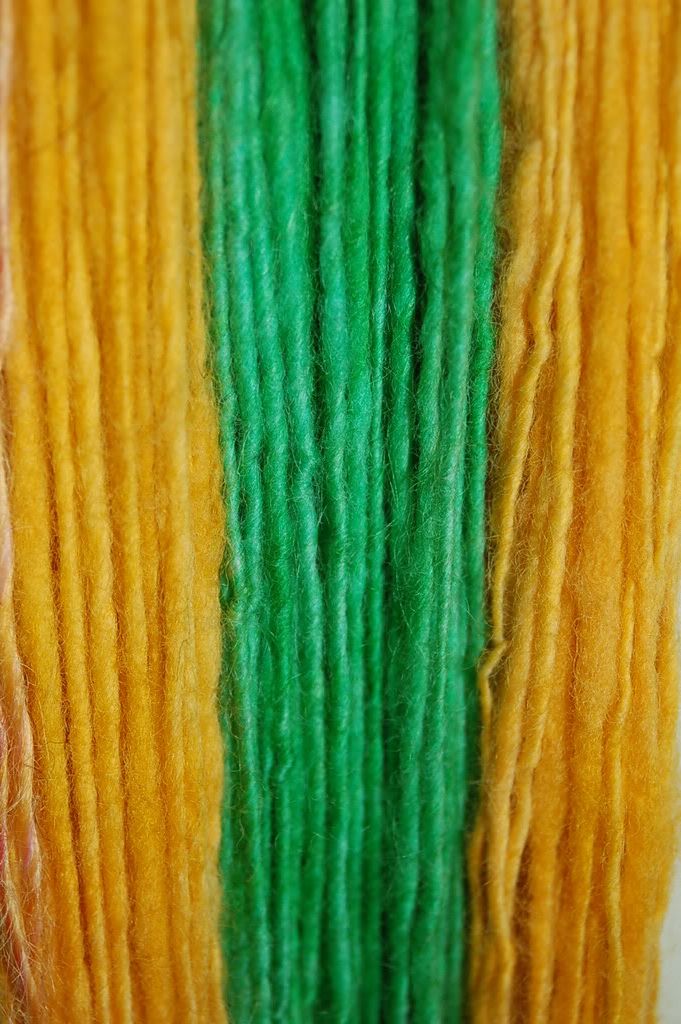 those are two seperate skeins but they are hanging together to dry. I think I am going to make a garden scarf from them.
I have gotten so into spinning and dyeing that I haven't knit or crocheted anything in months. It's so sad