Hi everybody!
I haven't been on this forum in a LOOONGGG time, but now i'm back. Hopefully you all can help me out.
I went thrifting today and i found a gorgeous 100% wool sweater-but it has a some unsightly moth holes in it. My mom saw it and promptly told me to throw it out, as SHE thinks it is beyond saving. However, i think that with a little effort, and some TLC i could easily fix it up, as it's too lovely a sweater to toss. It is now in a paper bag, stuffed behind something in a corner of the garage.
Now, i'm aware that the holes have been made by moths or some other nasty bugs, but what i really need to know is how would i go about cleaning/disinfecting the garment and then repairing the holes?
I've heard about the freezing option-i will probably clean the sweater first, then stuff it in the freezer for a few days. Is there anything else that i should know about? Any input is good-i really have no idea as to what i'm getting myself into.
I thought about stitching them up with some yarn my mother has-this seems like the best option for me.
Here are some pictures of it...i think it's simply gorgeous.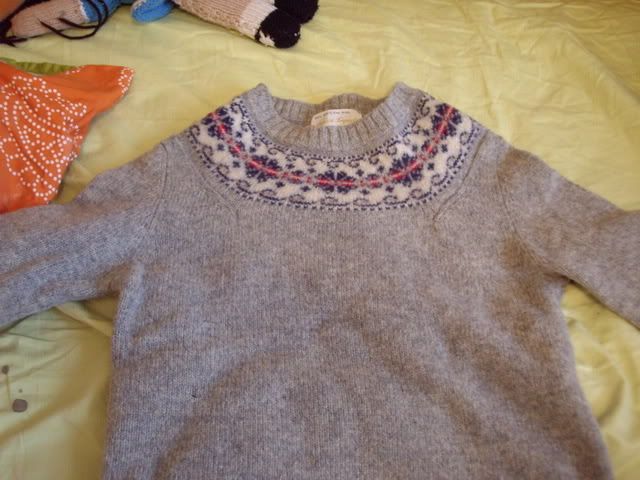 This is the first 'adult' sweater that's ever fit me exactly the way i want it to-i refuse to give it up to the moths!
Any help would be greatly appreciated.
Thank you!