Fantastic gallery! And I'm about to add more to the awesomeness of it all with pictures of the package I received from suereal! She totally spoiled me, I LOVE everything she sent, it's all so me!
There's a beautiful owl purse, the colors, the fabric... it's all perfect! It has little cute claws! And the embroidery on it looks like feathers.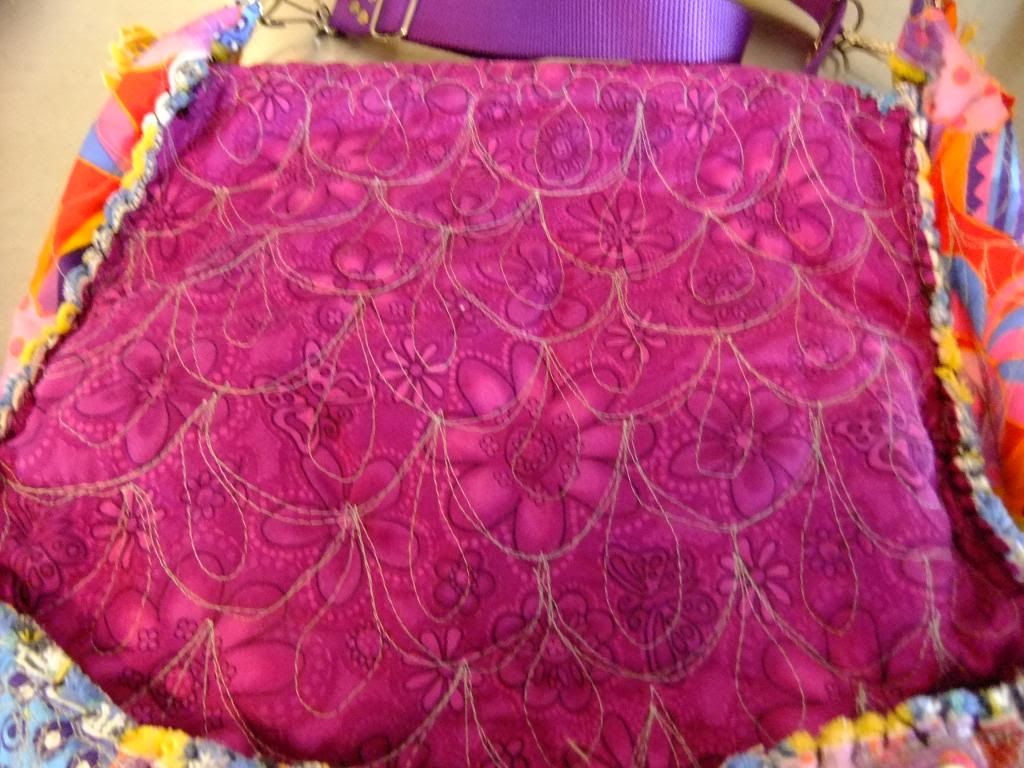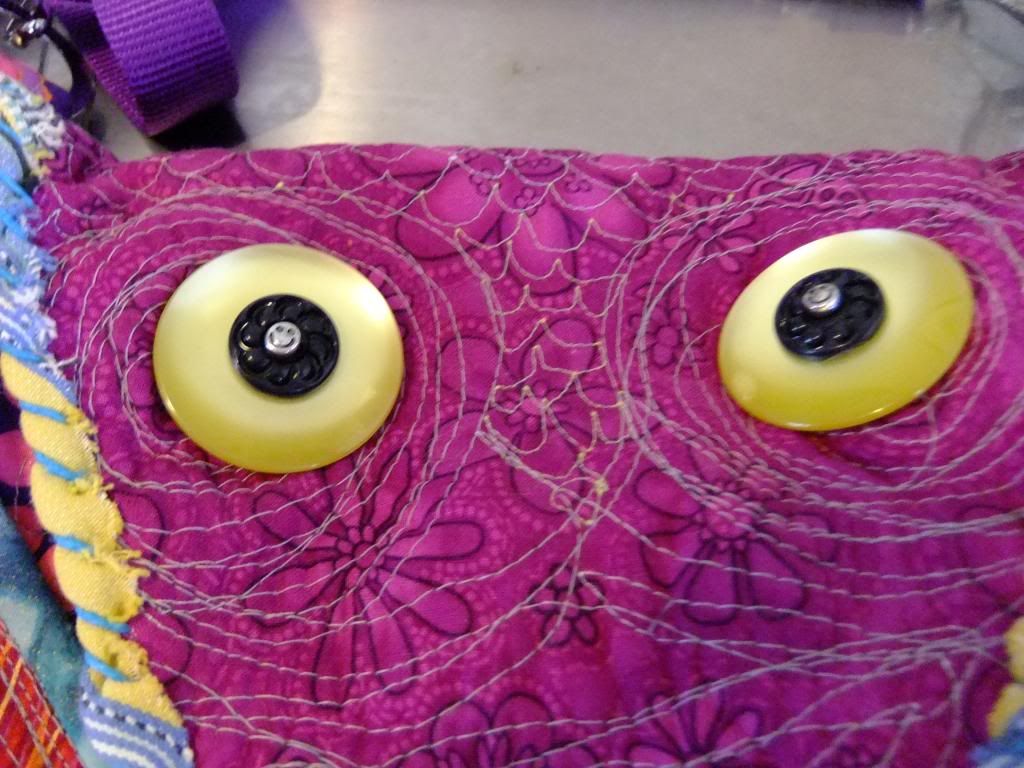 A super cool owl t-shirt! And it glows in the dark!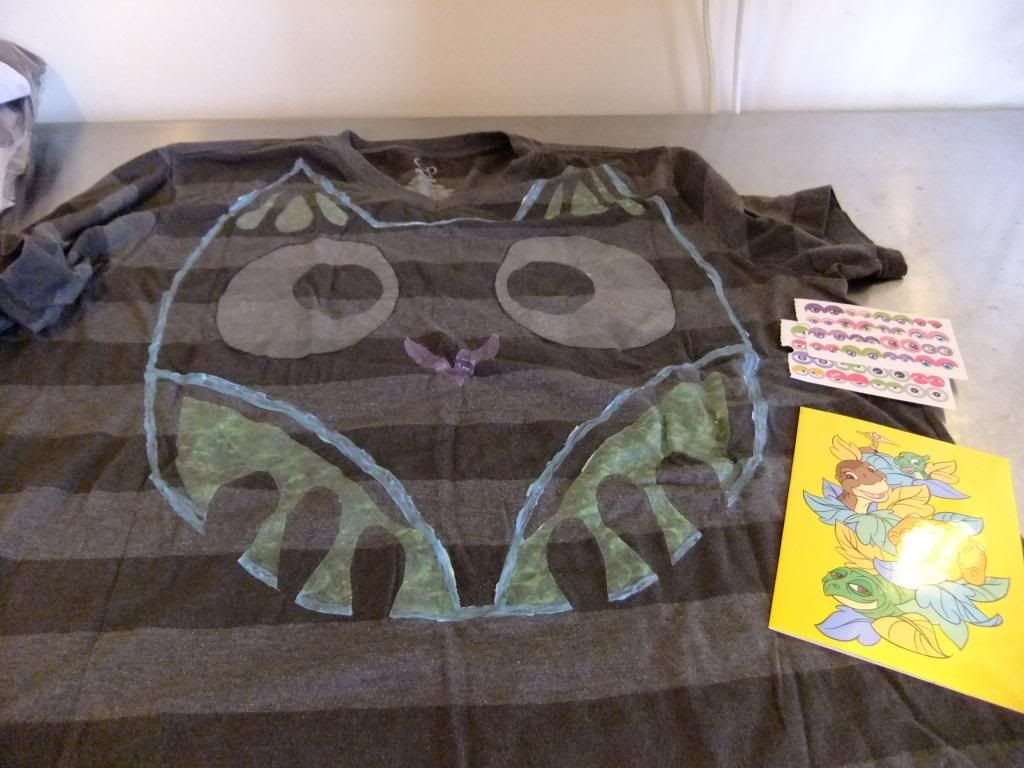 An amazing journal! I want to get into journaling and suereal sent the perfect journal for it. It's full of different types of paper and pockets that were full of cool stuff like stickers, embellishements, fabric patches and ATC blanks.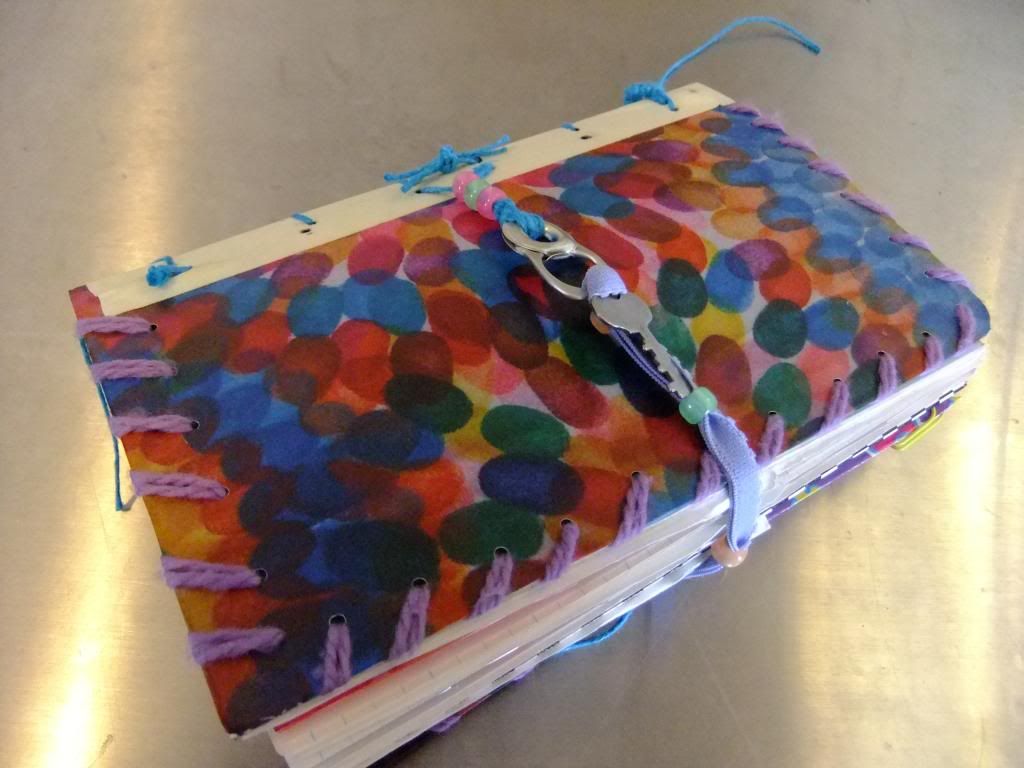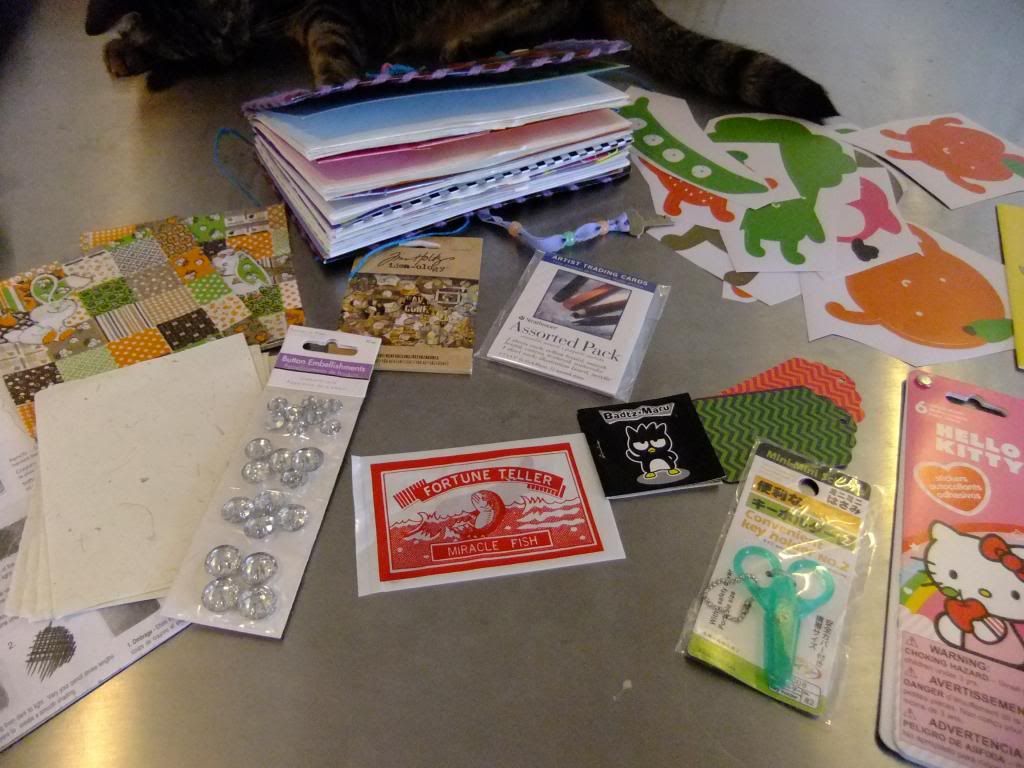 A wonderful hoopla! It's so whimsical, I love it!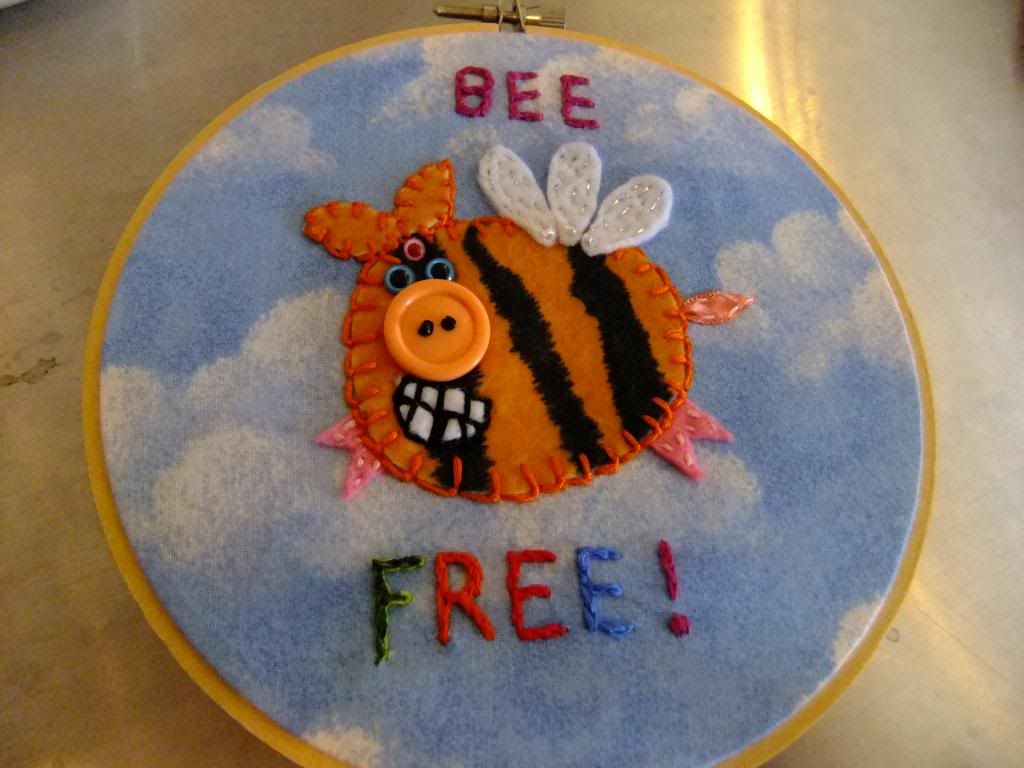 A super cute bento box and accessories all wrapped up in a prety scarf.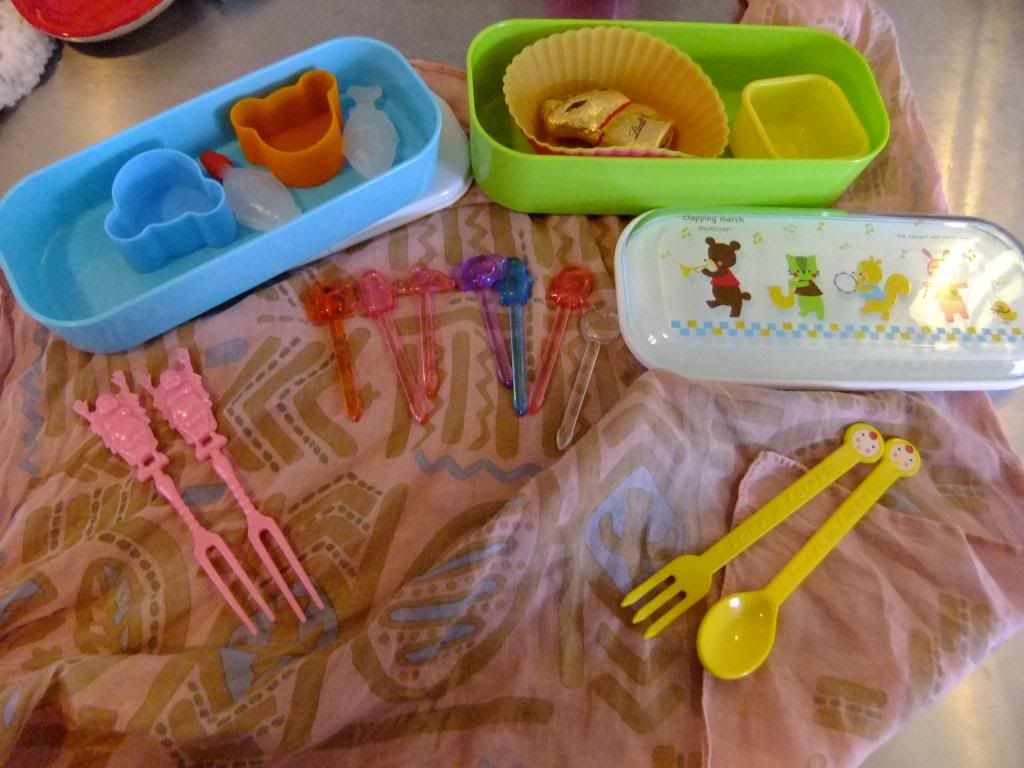 An egg scrubbie, an octpus cat toy and a big eye pompom! So cool!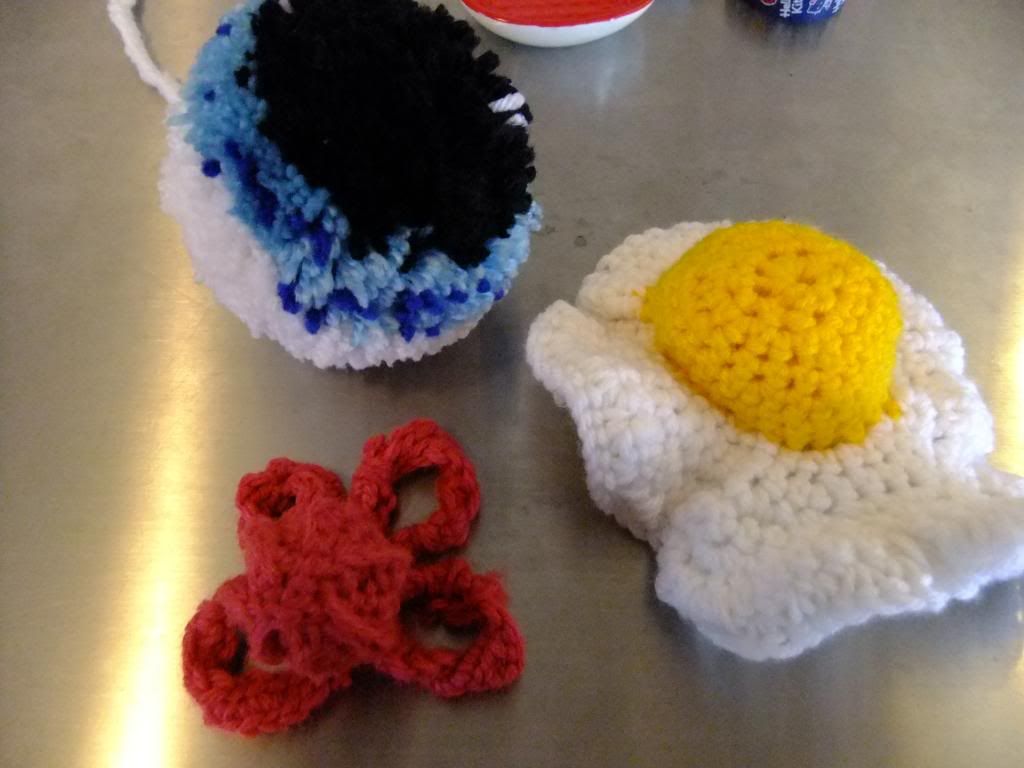 And finally, some beautiful fabrics and fun extras including a pencil case full of markers and pencils, a cute owl dish and a fantastic pig with wings!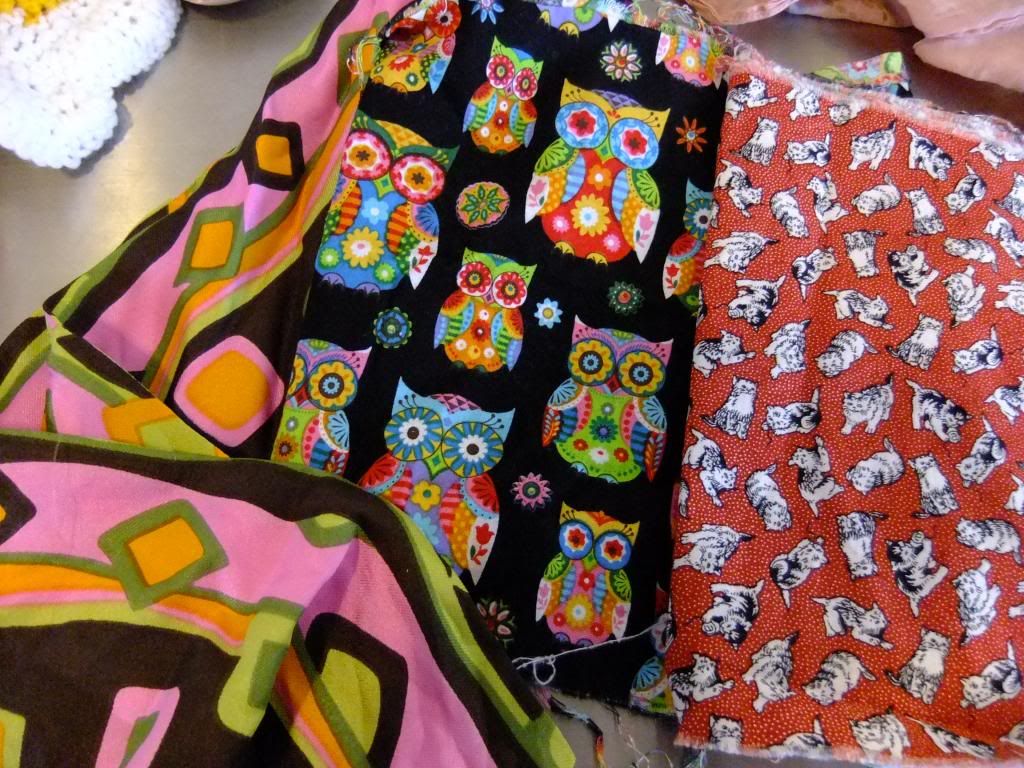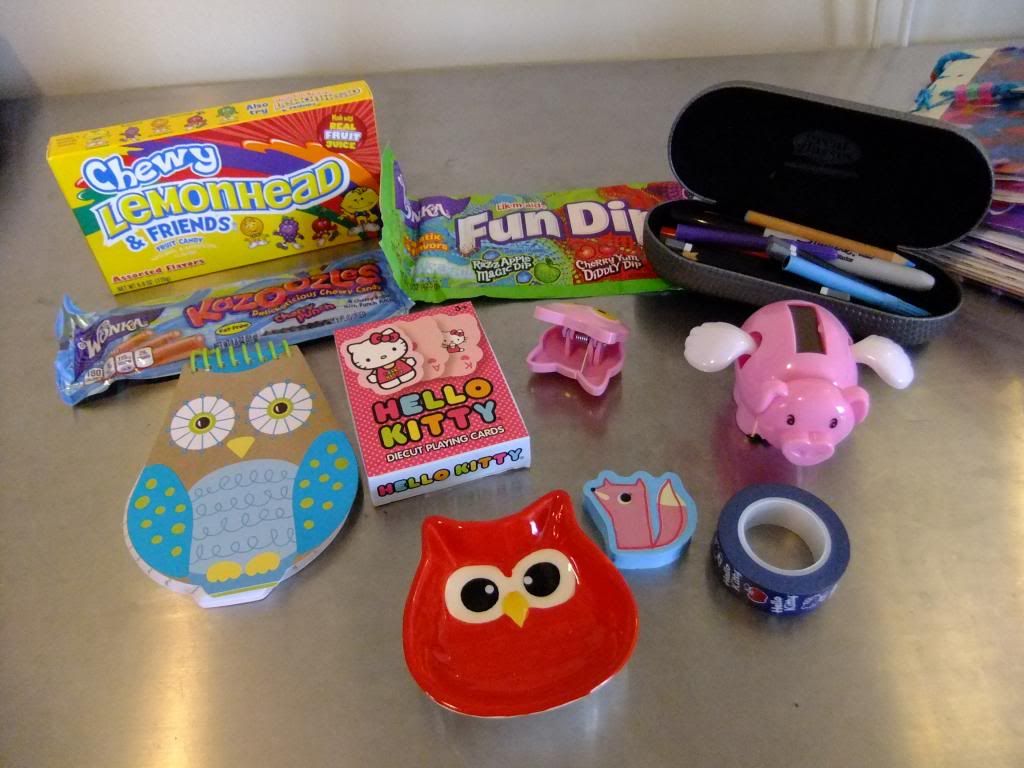 Thank you so much suereal, I love it all!
This has been an awesome swap!