Okay, this week I got two of the best packages ever!
Thank you SO much to dontlookback who sent me all of this:
An incredibly CUTE monkey pillow. My husband and I have called out little girl 'monkey' since the day we got pregnant. She loves it by the way!
A really adorable scrapbook with some stickers to go along with it.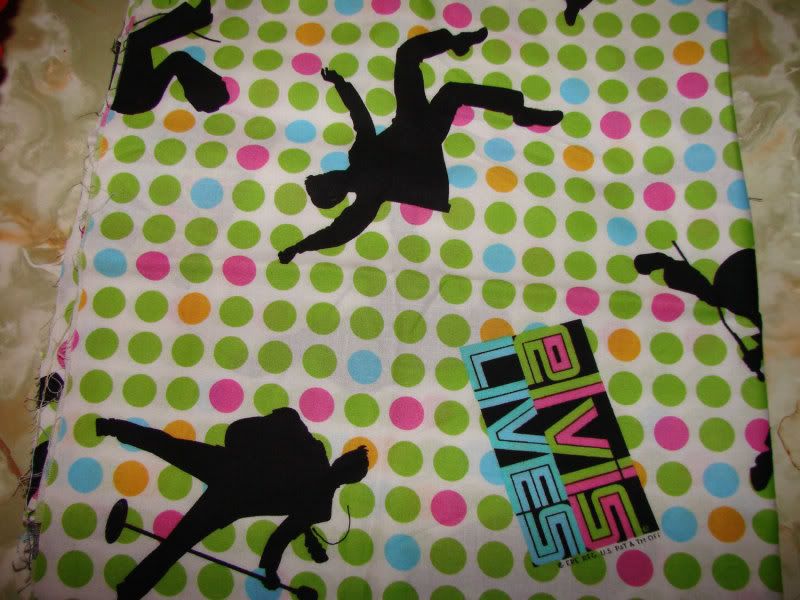 And a huge piece of Elvis fabric that matches my avatar...I LOVE him
THANK YOU A BAZILLION!
And then to icrispyi who really outdid herself...THANK YOU SO MUCH! Here is what she sent me: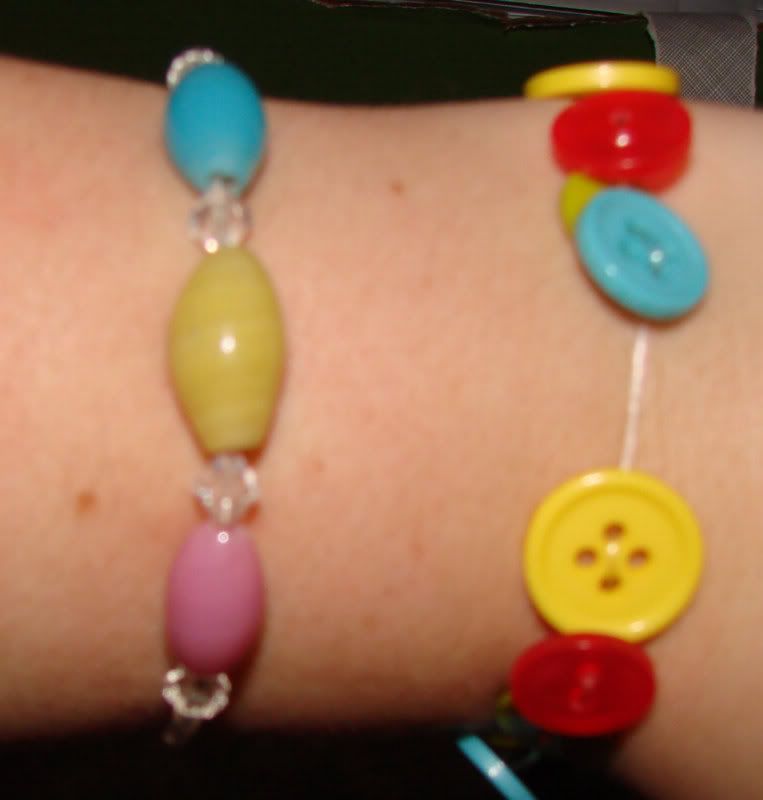 5...that right I said FIVE really awesome bracelets that fit PERFECTLY and that I am in love with!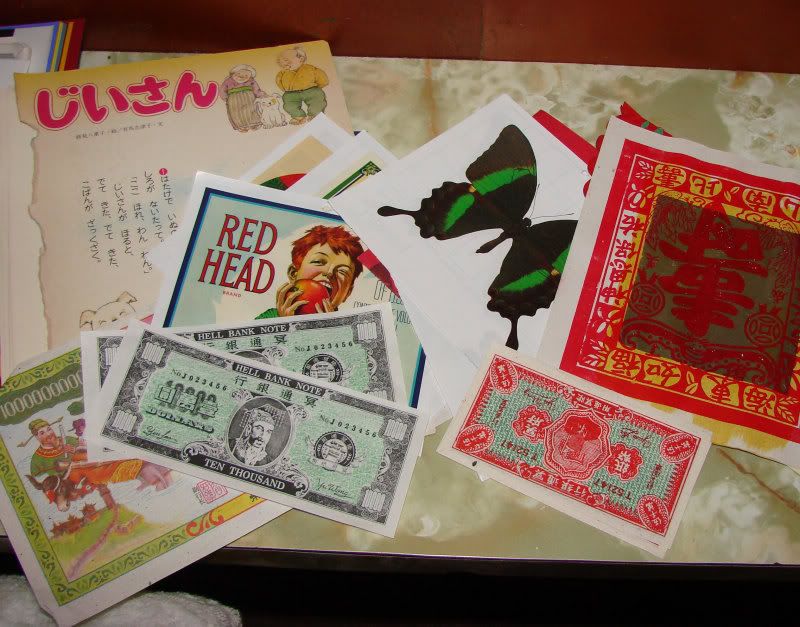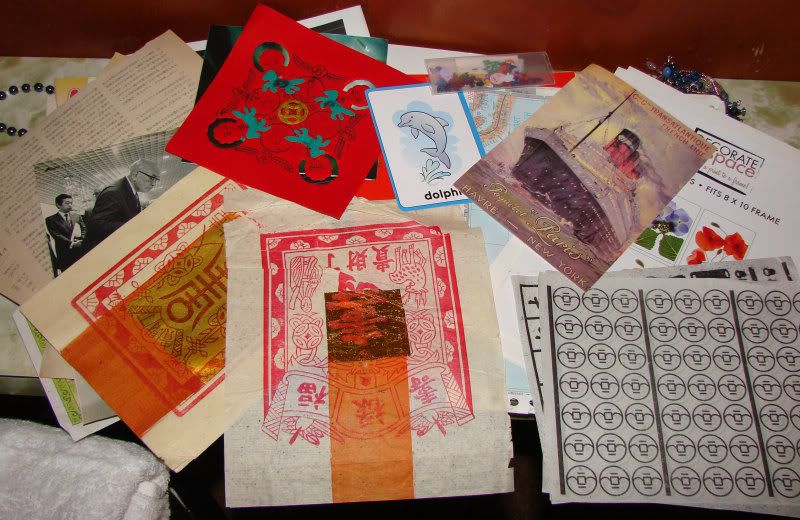 And a HUGE amount of awesome scrap paper/calendars/flash card...etc. to get me started on making ATCs. This is only a 10th of it. I couldn't begin to even try to photograph it all. Thank you so much guys!!