I hope this is a good place to put this -
I made this bracelet and will pout if it actually sells and it's not longer mine
LOL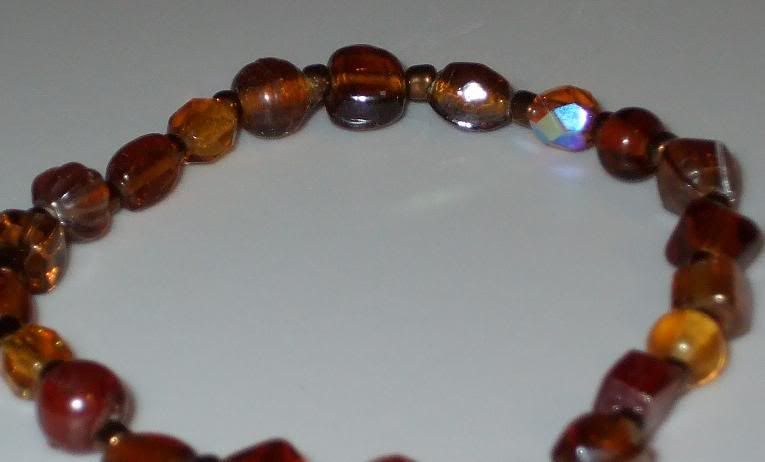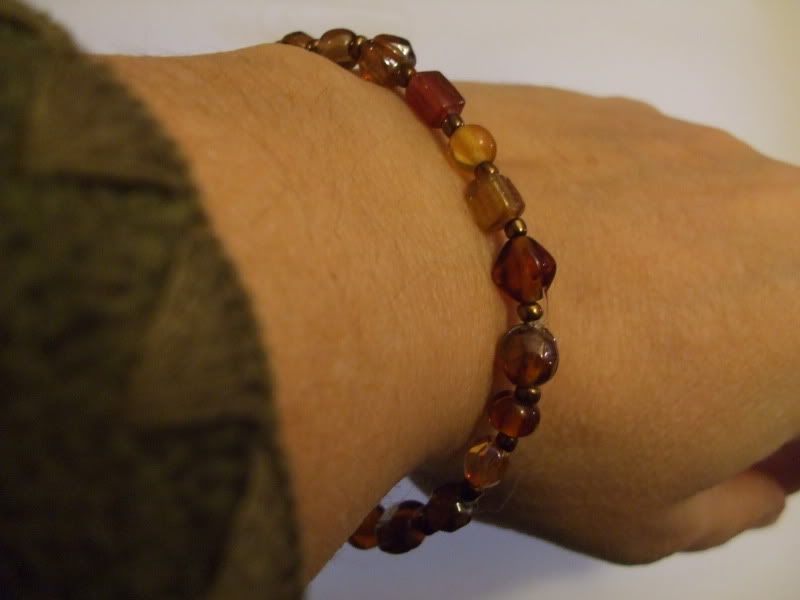 I haven't made much jewelery so I don't have a good handle on pricing. I don't want to undercut myself but, to be honest, I consider myself a novice and it took me ten minutes to make this. It's made with that elastic clear 'string' that I knotted - there's no clasp. The bigger beads are glass and the small ones are a coppery metallic sead type bead. It's hard to price the materials because alot of what I do is re-con and these beads came from two necklaces I had in my stash.
I tried looking on etsy but there are hundreds of pages of bracelets with every price you can imagine.
Any opinions???
Thanks in advance for your help!