So, this it the second thing i have ever sewn and i love it. I've worn it countless times


It's the jacket/bolero from the New Look 6675 pattern.

I love the fabric, it's got skull on, which i also used as the lining, which was much simpler to do that i was led to believe!

So here are the photos: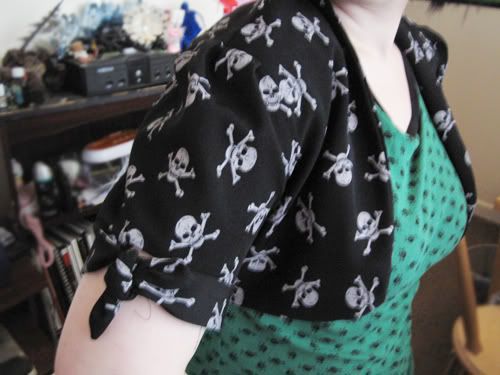 The sleeves, they tie at the ends with a cute knot.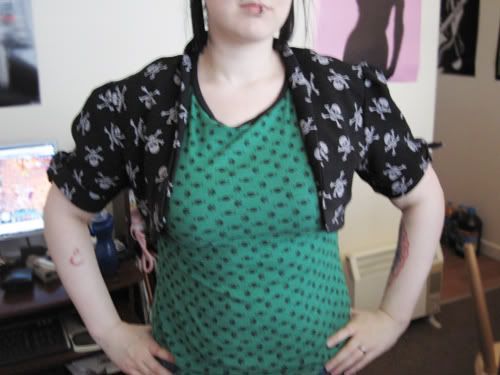 From the front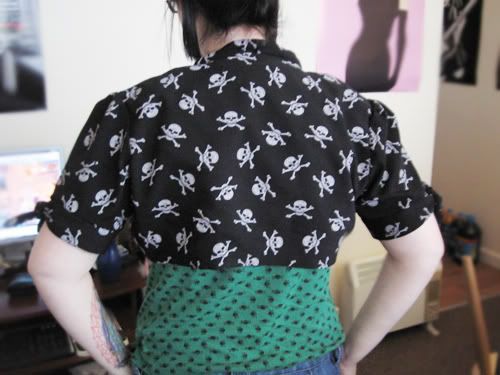 From the back