A Christmas gift for my brother's girlfriend:
She knits and she digs fairies and the colour purple. I thought that this was fitting!
It's a canvas craft bag from Michael, and I dyed it purple. It's the first thing I've ever embroidered, and the second thing I've ever dyed, so I'm pretty happy with this rather ambitious (for me!) project.
Things I would change? Even after an hour of stewing in the pot of purple dye, me supervising and lovingly poking at the fabric, the bag's seam came out splotchy. And the fairy looks to be rather rude: flashing the other fairies! There was to be another little fairy perched on the petal below her, but after she came out so ...erm.... daring... I decided to cancel the second fairy.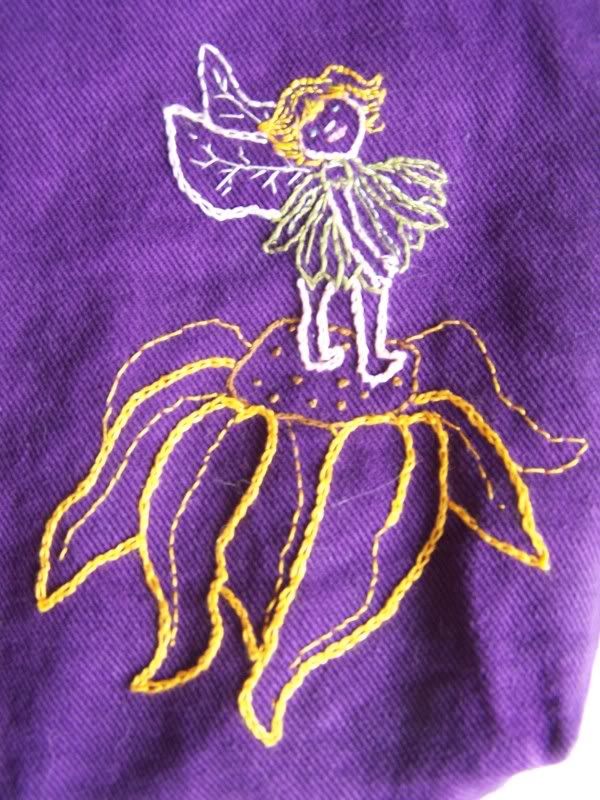 I used this rubber stamp image, free-handed it though.
http://www.partypro.com/mm_PARTYPRO_/Images/J1321.JPG