Hi Ho!
Decided to try my favourite frog. I used pencil crayon, and really wish that I had coloured his eyes in white.
*the shame!*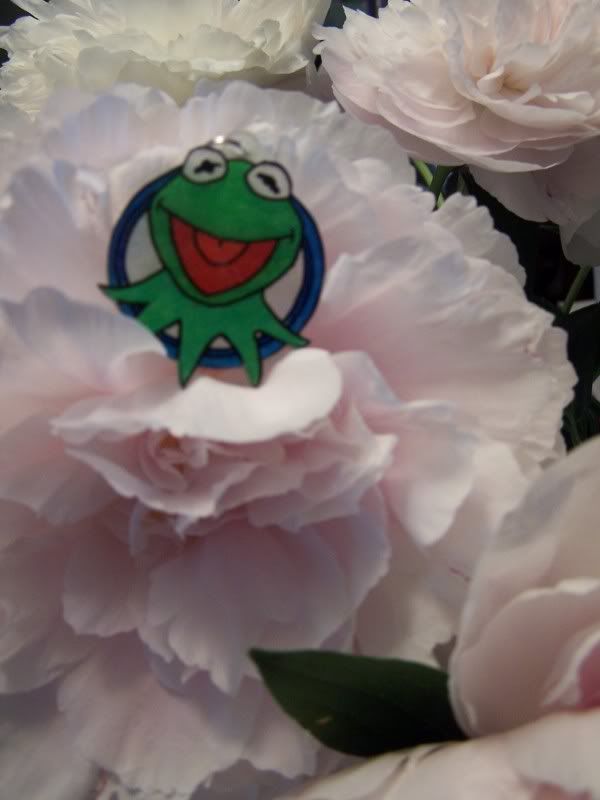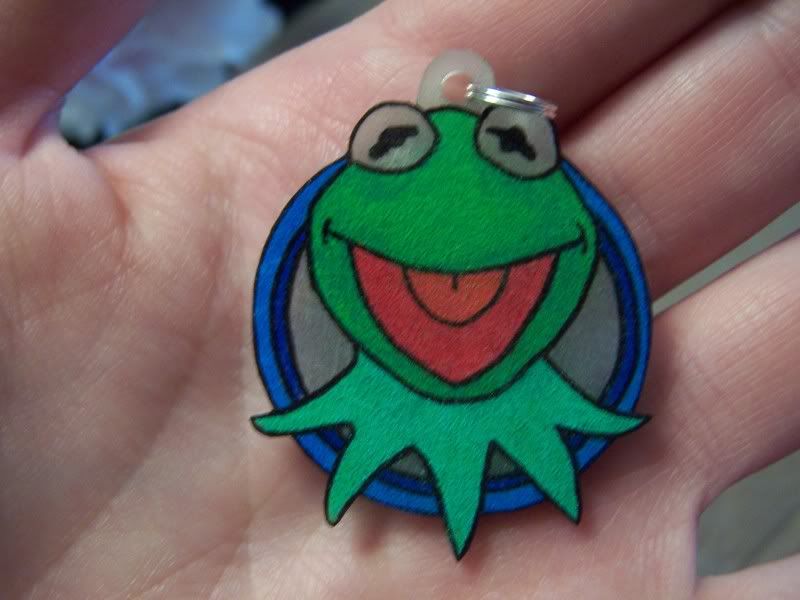 I've been putting my split rings on before I bake the Shrinky Dinks, so they don't scratch the living hell out of the plastic afterwards.
I'm finding that the pencil crayons kind of rub off a bit and look . . . erm. . . fuzzy? after they are baked. I'm going to get some acrylic sealant today, see how that works out.
I've tried sharpies, but I dislike the colours after they are baked. They are lovely and consistant, but far too dark for the look I want.
Thanks for checking it out!
Syd