Yaaaaaaaaay!
*evil laugh*
I got my package today! I couldn't wait and opened it up on the walk home from the mailbox. It's awesome!
Here's my action shot in full garb - Wash dino earrings and all!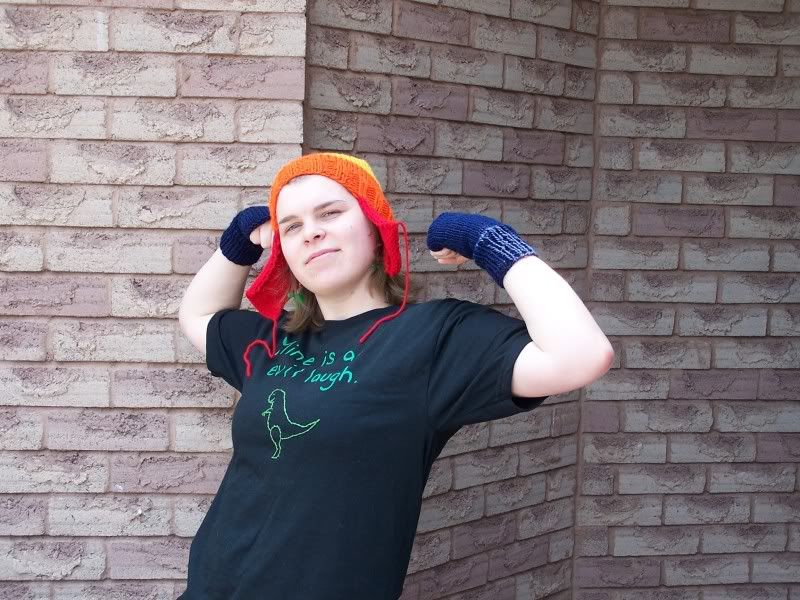 Mine is an Evil Laugh. . . mooohahahahahaha!
Jayne hat - wonderful (even in the 40 degree weather:))\]
Hands of Blue fingerless mitties.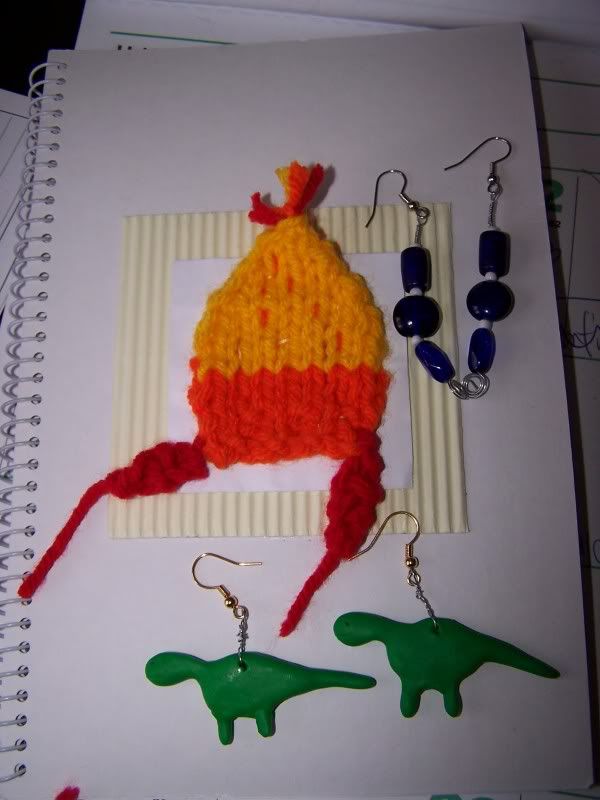 The journal is too cute - it has the "entries" that Jayne read off in Safe. The earrings are Inara inspired and will go wonderfully with many of my outfits
Thank you sooo much Rain! It's awesome!!!
This has been a terrific first swap