That's right - it's hairy. . . just like everything else in the house.
I made this for my little brother's tenth birthday. His favourite colour? Orange! He was also recieving a DS and some games, so I knew it would be a hit!
I sewed in two deep (by DS game standards) pockets in after the fact, and made a wrist strap for it as well. I was especially proud of the strap, as it showed more foresight and planning that I usually exhibit in my sewing. I may actually be getting good at this thing!
I made up the pattern, using my own DS as a template. I didn't want to use too much velcro, as the stuff that I bought out of a bargain bin has incredibly hold-power, and I have to wrestle with my wallet that I made a little too often. I did do a test run with my own DS though, inserting it into the cosy then flailing it about wildly by the wrist strap. I can safely say that this baby is solid.
He opened my gift first and had no idea what he could possibly use it for.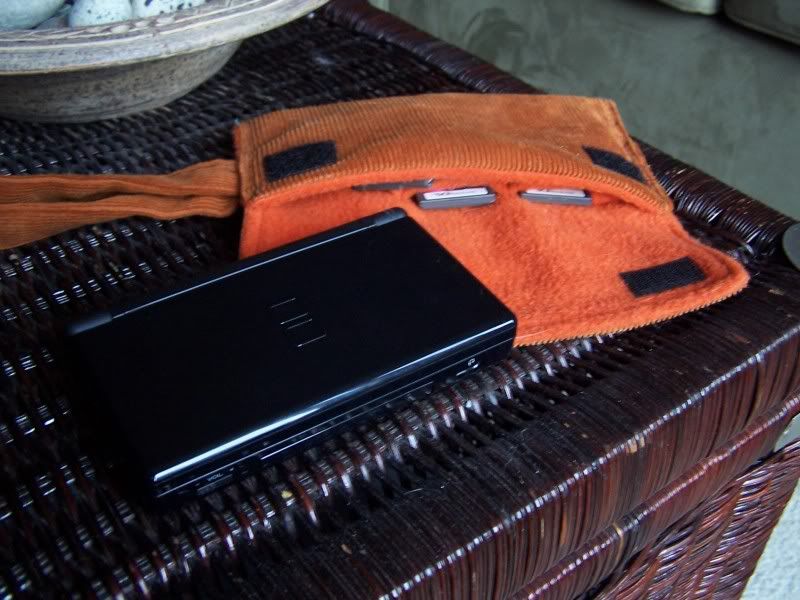 I was/am pretty proud of the design - even though it's so simple! I have never made anything quite like this before.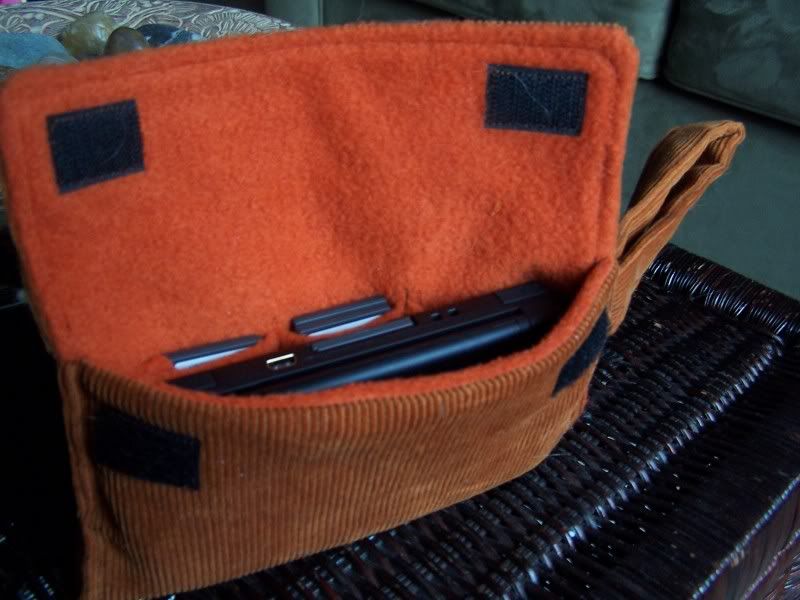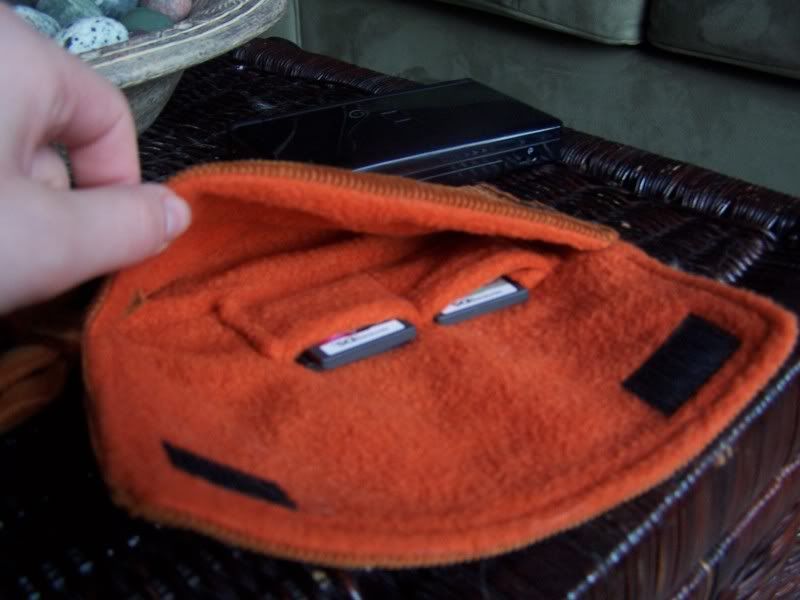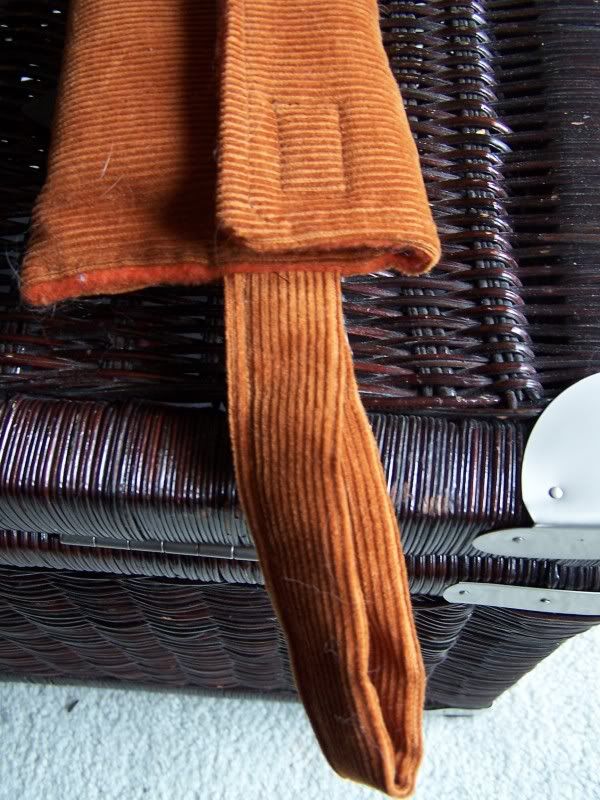 He loved it! Once he knew what it was for, that is. It's a big hit and is carried all over the place (hence the pet hair!). I am very tempted to make one for my own DS!