betty bat
, I think it would be really cute to use the ME panels for this bag. Maybe you could do a border around them to incorporate them into the handles? ME is just too cute to sit in the stash!
Having managed to wrangle all the components of the camera together, here are the bags I've made:
The small one is perfect for DVDs or library books, and has been comandeered by my 3 yr old:
The larger tote. It's amazing just how much these can carry.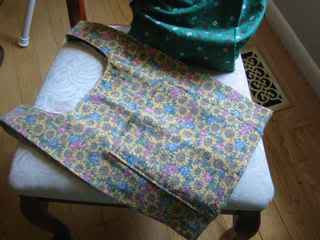 The lining of the large bag. I had to use two different pieces, as I am trying to use up the odds and ends of my stash: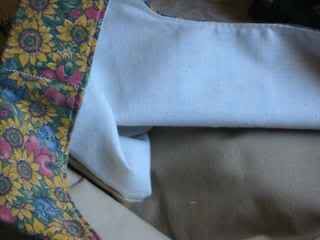 The lining of the smaller bag. I reused the pocket of some old hospital-issue scrubs. It even has a pen holder!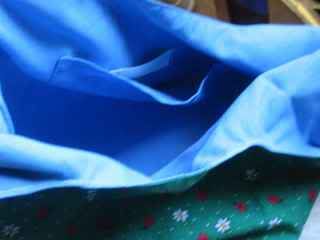 All the fabric for these bags has come from old scrubs that I made back in the day when I was a floor nurse and made them myself. It's not likely that I'll do that type of nursing again, so it's been really great to be able to do something with all the scrubs that lets me see my cute fabric! Since I have an entire enormous sterilite container full of scrubs, I've got tons of fabric to make more bags! Which is good, because my Mom has been eying the floral one!