So after a long absence due to camera malfunctions, I can finally start posting my creations again! And just in time for my friend to pop one out, I made a diaper bag for her! I used the Hip Mama Diaper Bag tutorial (
http://amingledyarn.wordpress.com/gallery/tutorial-hip-mama-diaper-bag/
), and got to work with bright green canvas and zebra stripe flannel. Unfortunately, the camera still suck so the pics aren't great, but you get the general idea.
Here is a full view, from the front. I appliqued a cutout from some toile de joie on the flap and used the zebra for lining and pockets: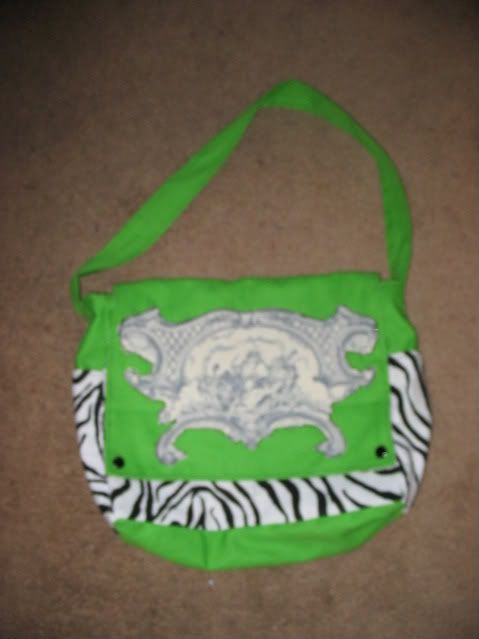 Detail of the Applique, as well as the only in-focus picture I have!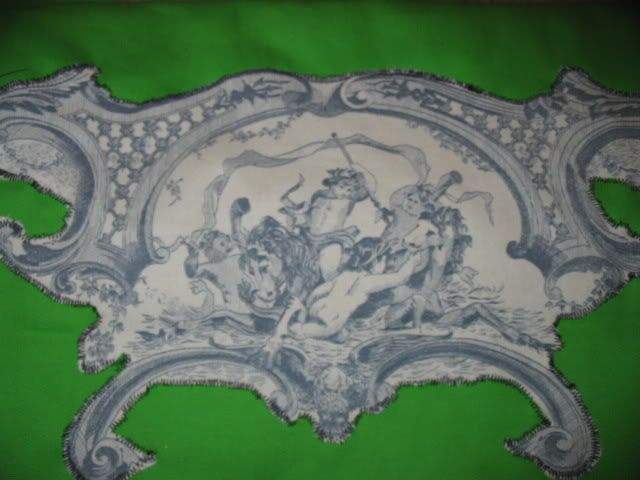 And the flap lifted, with some of the inside revealed: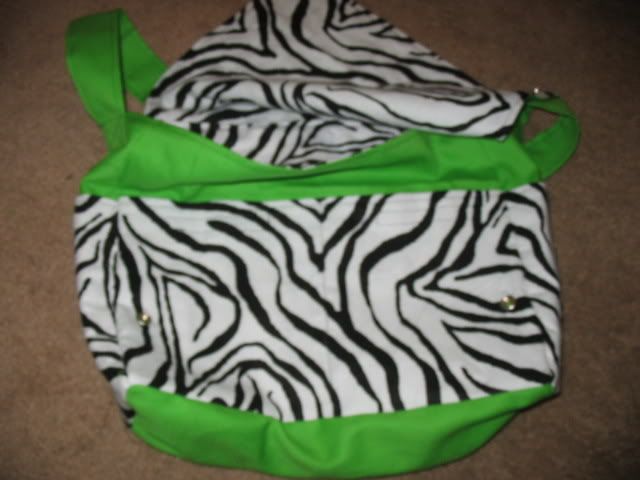 I'm rather proud of it, and I feel bad that I can't take better pictures. But hey, what can one expect from a camera my dad took to Burning Man?
Whaddya think?