**Just adding one of the pictures I got of her wearing the pink dress and another dress I made for her that actually fits her now.. if you look at the bottom I added rick/rack to the bottom edge after I tried it on her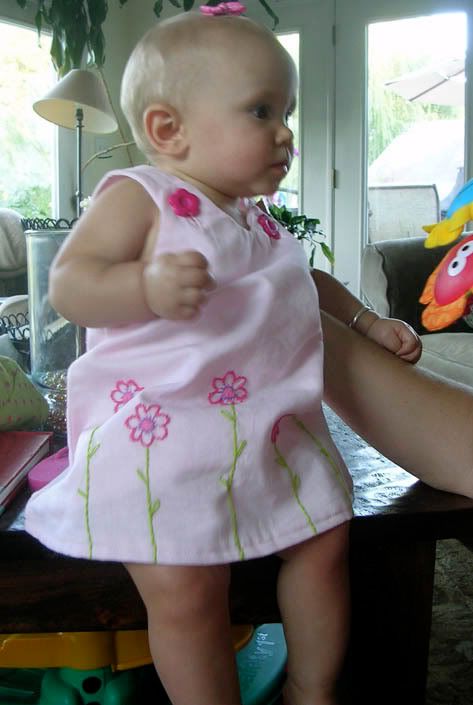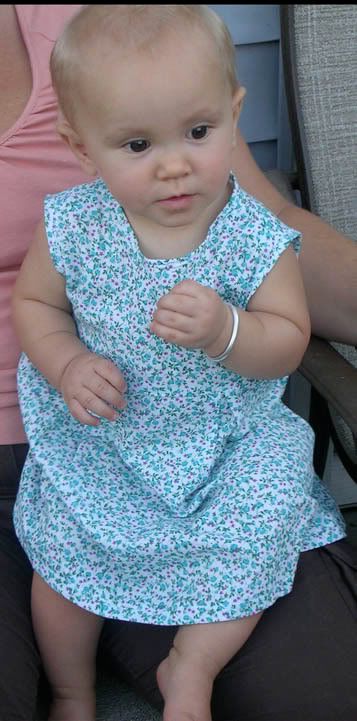 I recently have sewn some dresses for my 9 month old niece, the second one will probably not fit her until next summer but I still wanted to make it
The first dress is from Newlook 6578, I find these patterns really difficult to understand sometimes, but this pattern was soooo easy and only like 5 steps, I highly recommend it
The panties are from another pattern, this one doesnt include them
I did my own embroidery on it, this is my first time with real embroidery, I got the idea for the flowers from an episode of "uncommon threads" and then just added the stems
I had many of you vote on a button for me, and a majority said to use pink and green, well I decided on pink, one reason being thats what I originally wanted and two that I thought I would make another dress using more green embroidery and then using the green buttons for that dress
anyway on with the fun part, pictures
I had a lot of trouble with the machine made buttonholes so close to the seam, it kept getting stuck, and then one hole ended up a wee longer than the other, I also used vegbee's tip for using a craft knife to cut the hole open instead of a seam ripper, wow what a difference, practically no fray at all compared to the seam ripper.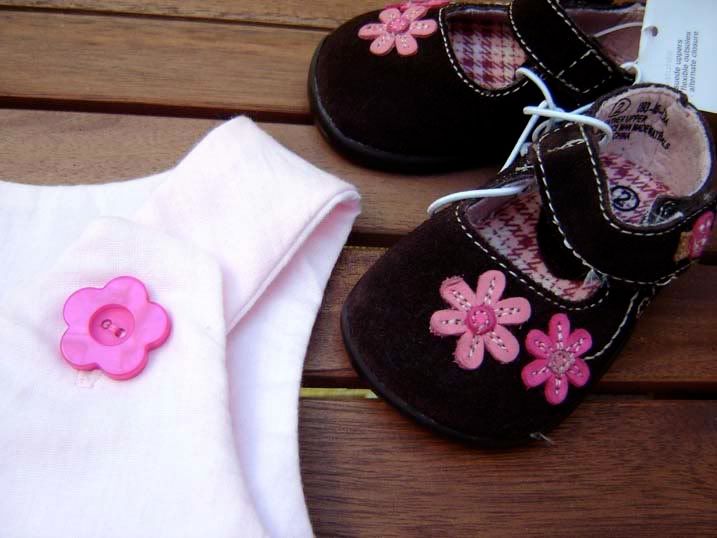 I saw these shoes at target yesterday and had to get them for the dress
Here is another dress I made, Butterick 5020, I accidently bought the wrong size pattern for my older niece so I just used it to make a toddler size, I believe this is probably a 2T size
This will be good for next summer, I just loved the polka dots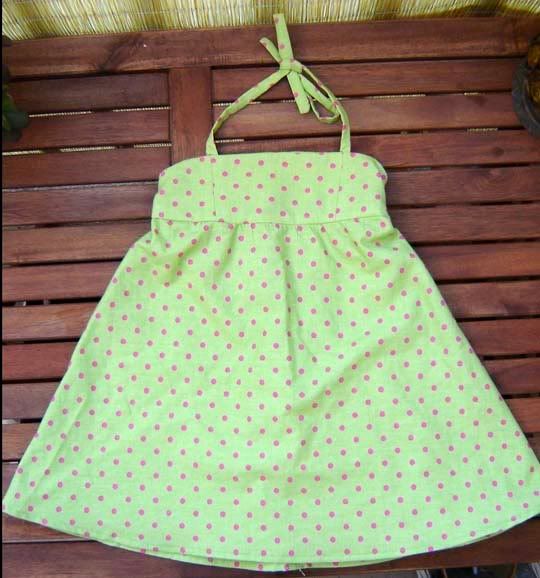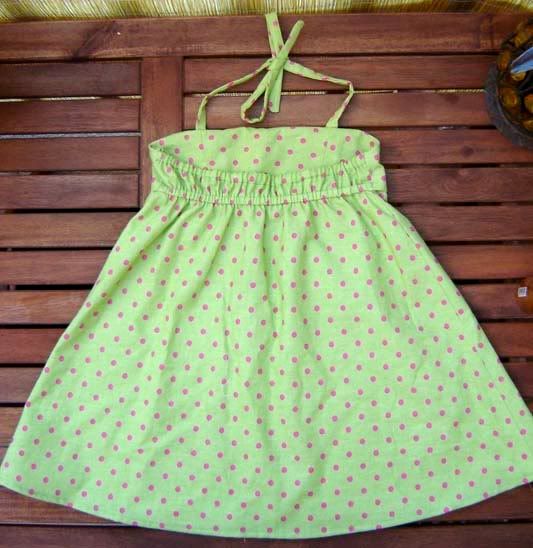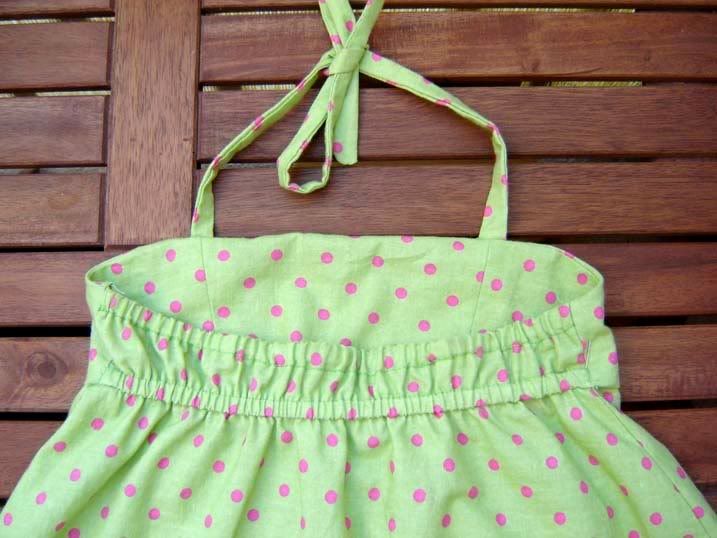 Ill get some action shots for you girls this weekend, Im flying home for the weekend to see Josh Groban in concert and of course to see my new niece Addison born July 16th!!! yay another girl to make clothes for!!
Here is the other dress I made