I saw this idea at a local jewelry store and thought it was the coolest thing! Just a little brute force with a pair of pliers, some wire and a few beads and ta-da!
Next project: spoons! Be on the lookout!
Front: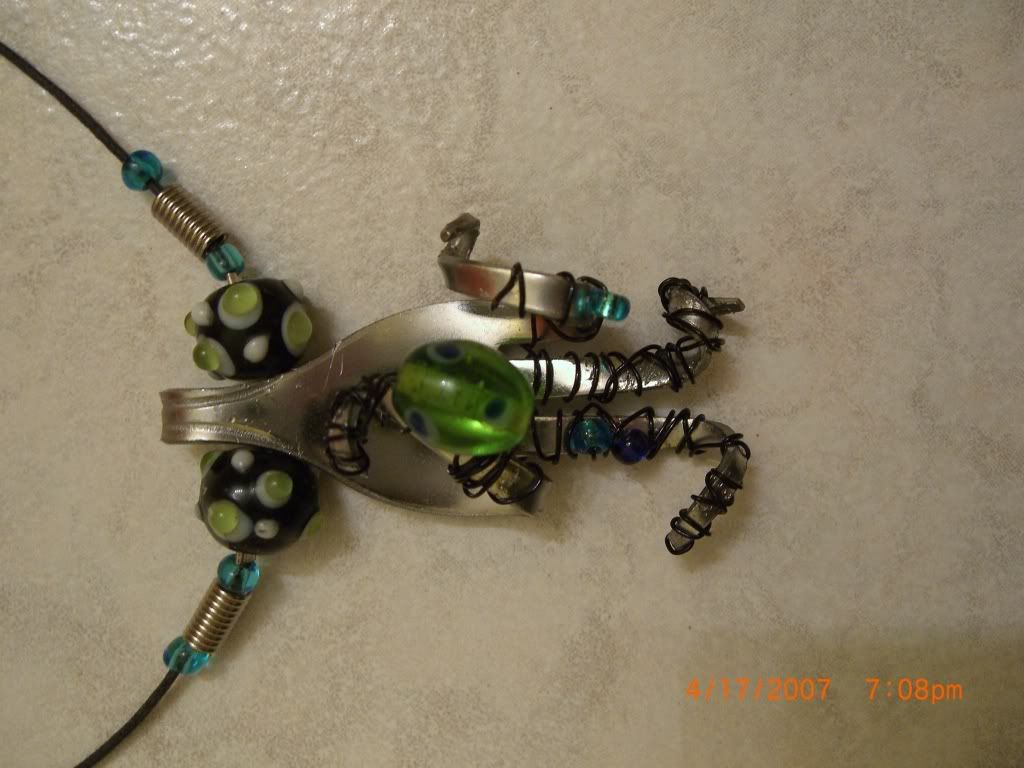 Back: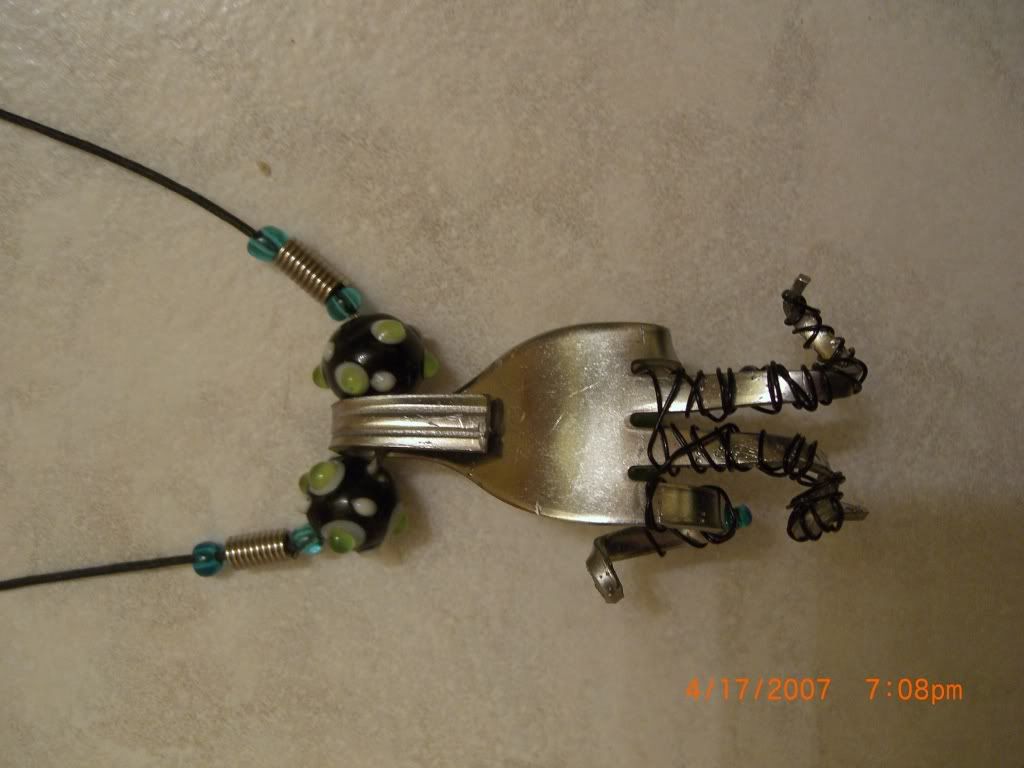 Does anyone know any secrets that would soften the fork to help bend it without changing the color?
I've gotten so many compliments that I was thinking of selling these at our local farmer's market, how much do you all think I could charge for them? (in Canadian $..or American) I was thinking maybe $10? $12? Feedback would be appriciated!