Though this is a clock, that is rather incidental to this bit of pyrography that is the first large non book thing that I've decorated.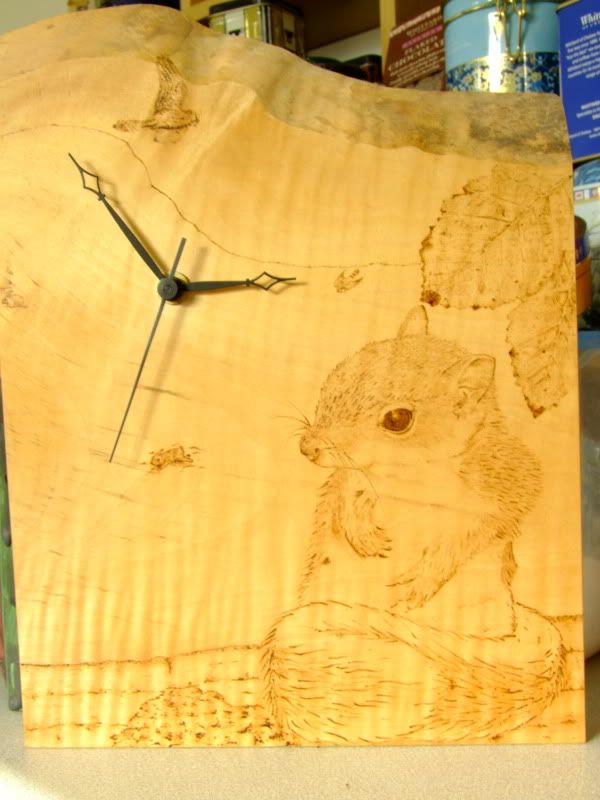 All free hand burned on but with a fallen leaf and a photo nearby for reference.
Close up of the Squirrel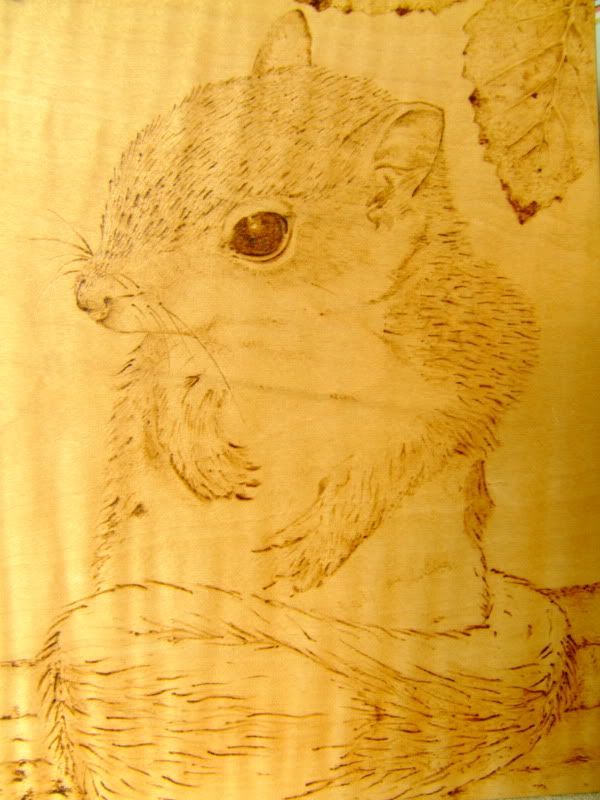 It's been a while since I made it so the wood is yellowing and the burn is a little pale so might have to redo some of it but am proud of my time piece.