Ok, so fouficat is my hero.
When I signed up for this swap, I never thought I would get a full sized painting, but this is what was waiting for me in a rather large package today: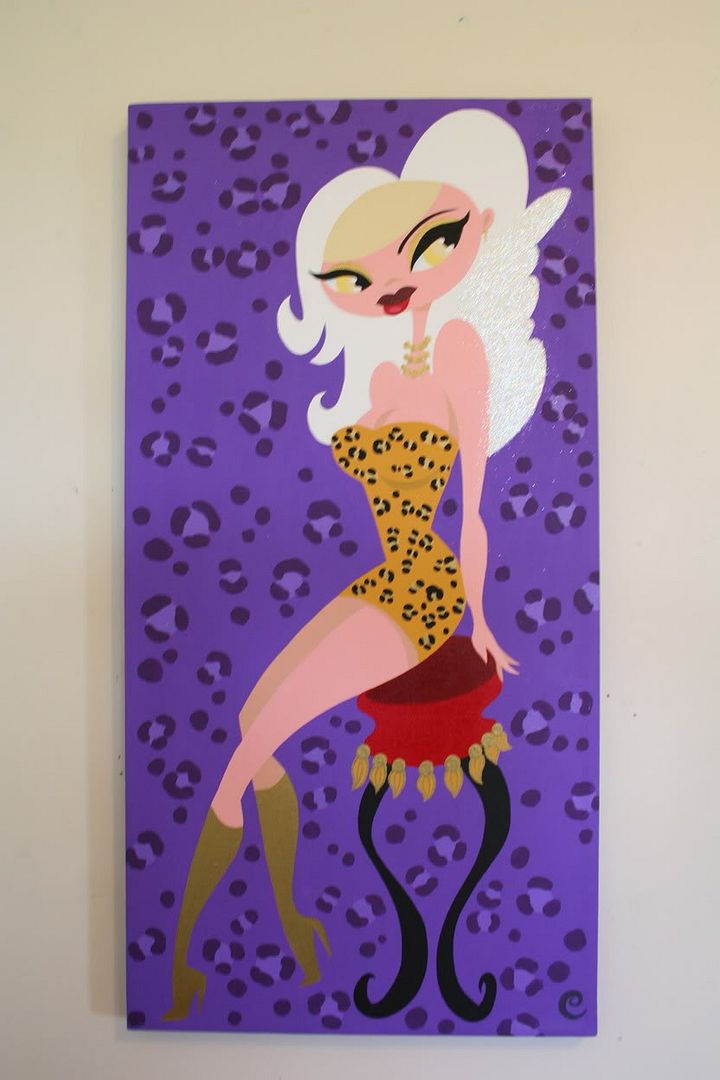 And, a pack of greeting cards (photographed on the Ansel Adams print that I ripped off my wall so I could hang up my new painting):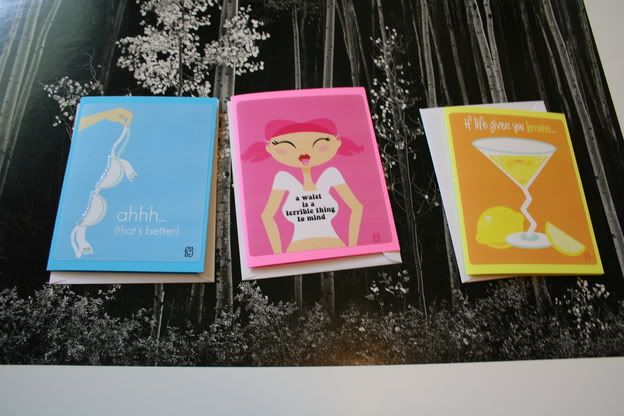 Thank you so much fouficat! Now, everyone go here:
http://www.hula-la.com/
And arrange to buy some of her stuff, because it's amazing!
oh my god, best painting ever! you are so lucky. i went to her site, and it's great. i bet she could do the absolute coolest owl in her style. actually, i suppose she could read this herself and i shouldn't talk about her in third person. fouficat - YOU RULE!