Yay, my sewing machine cover got picked as a finalist in the Softie Awards (cozy category)!!! Please go and take a look at the great softies that people made and vote for your favorites (there are 12 categories).
http://www.zoomerang.com/survey.zgi?p=WEB226AHFC3FNV
I've been sewing a lot recently and have been looking at some really cool sewing covers here and elsewhere. So I finally made one for my trusty sewing machine.
I wanted the front to look like a modern house. The flowers are embroidered.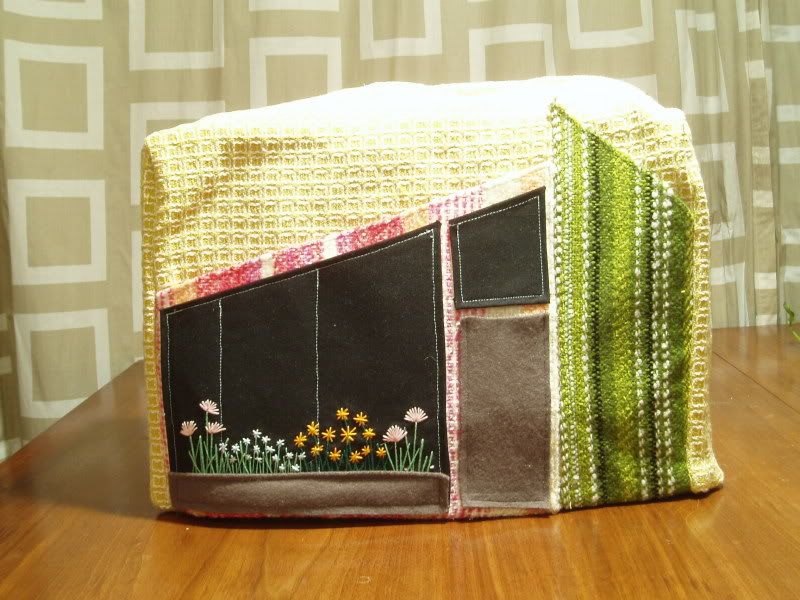 and here it is packed and ready to go!