I got my shrinkies from Chelsea K!
First up, this very cool bike bag. The perfect size to hold a knitting project, or maybe a bunch of sharpies?!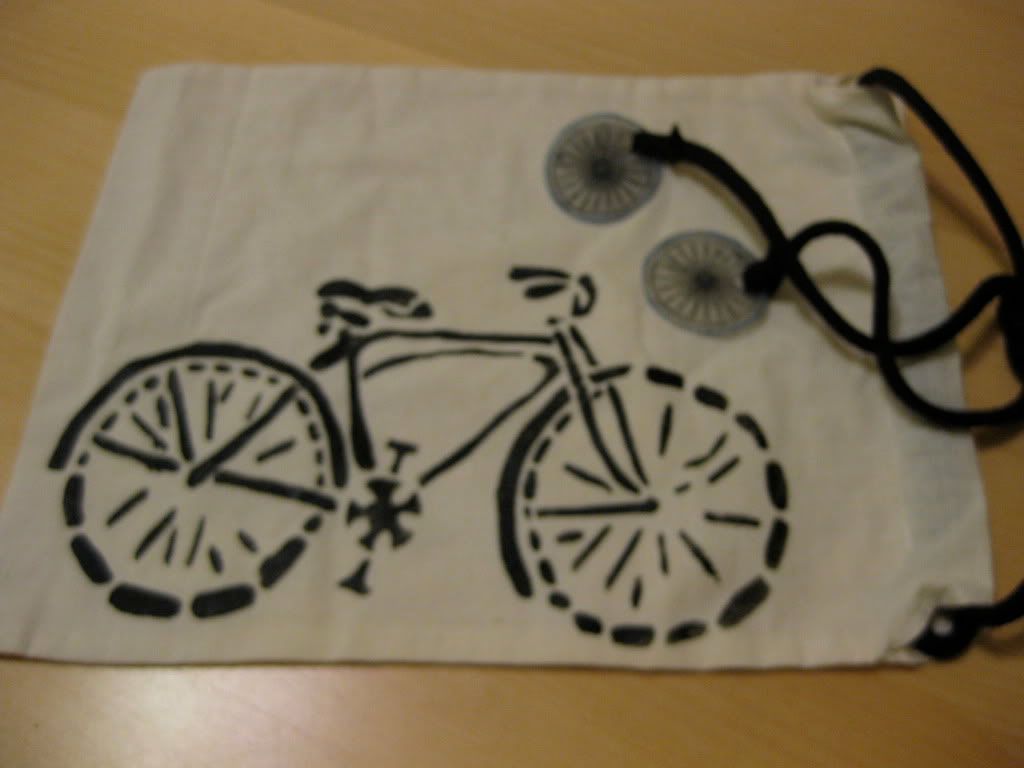 And a close up of the bike wheel ties...
A whole slew of cute things...the bracelet has rolled beads, with this neat background...how did you do that, Chelsea?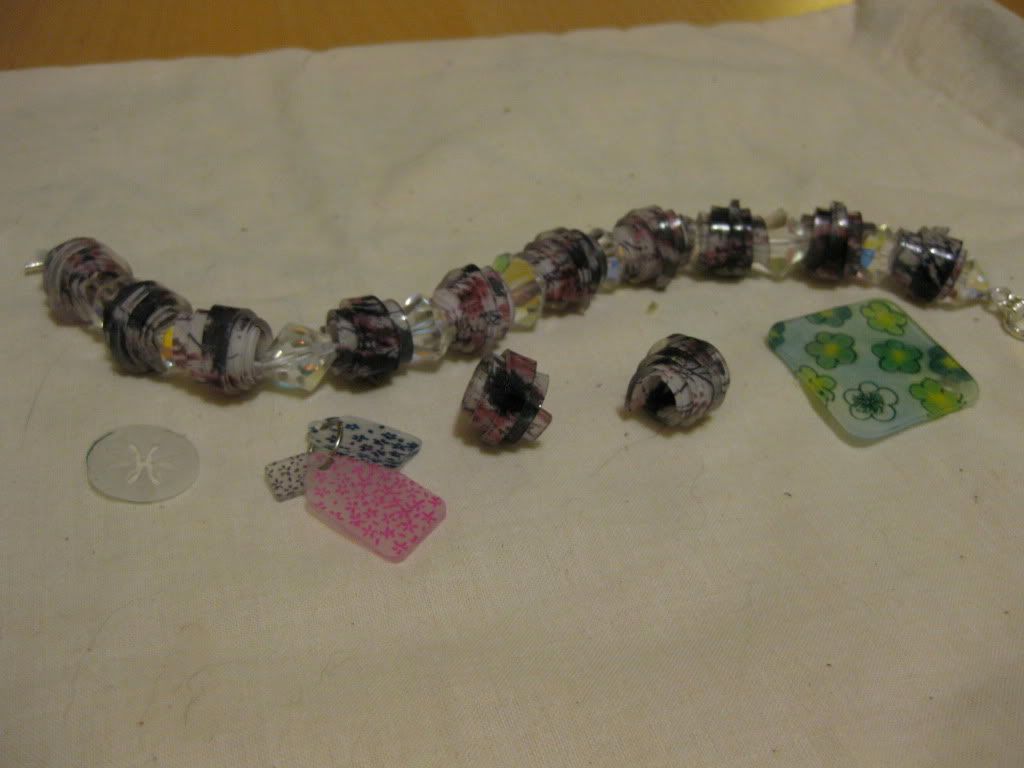 I love this little tag necklace- I am wearing it right now. Very cute! I am thinking these are punches?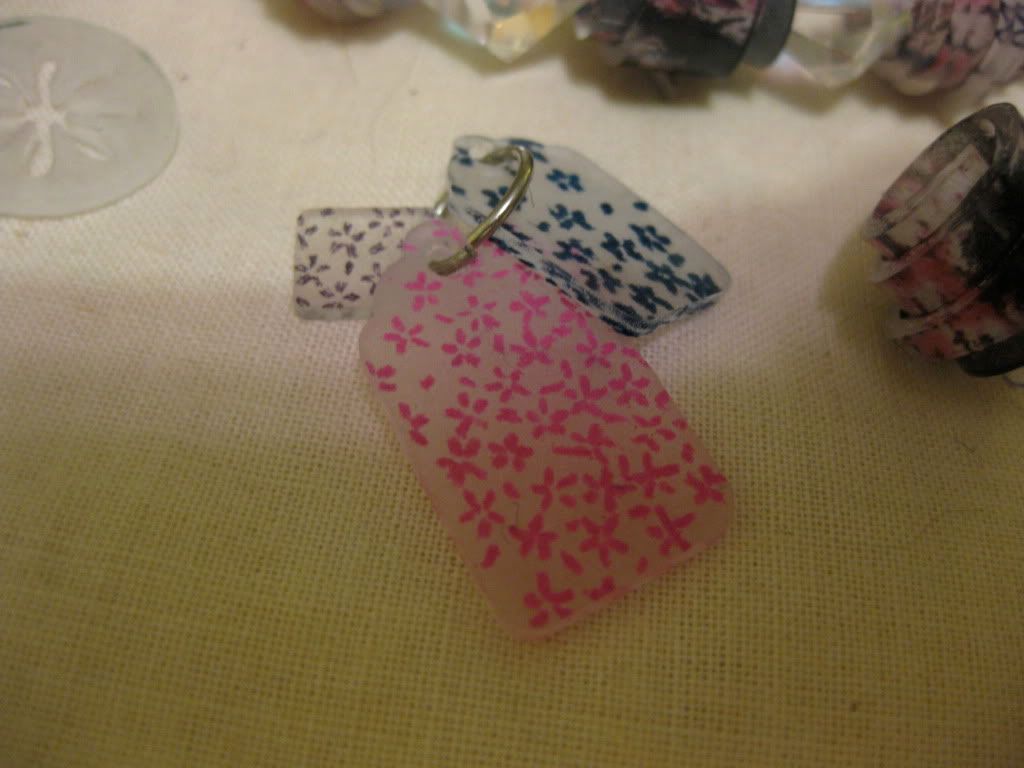 A very cool woodgrain ring...this makes me really want to try rings soon. It looks great and is very comfy.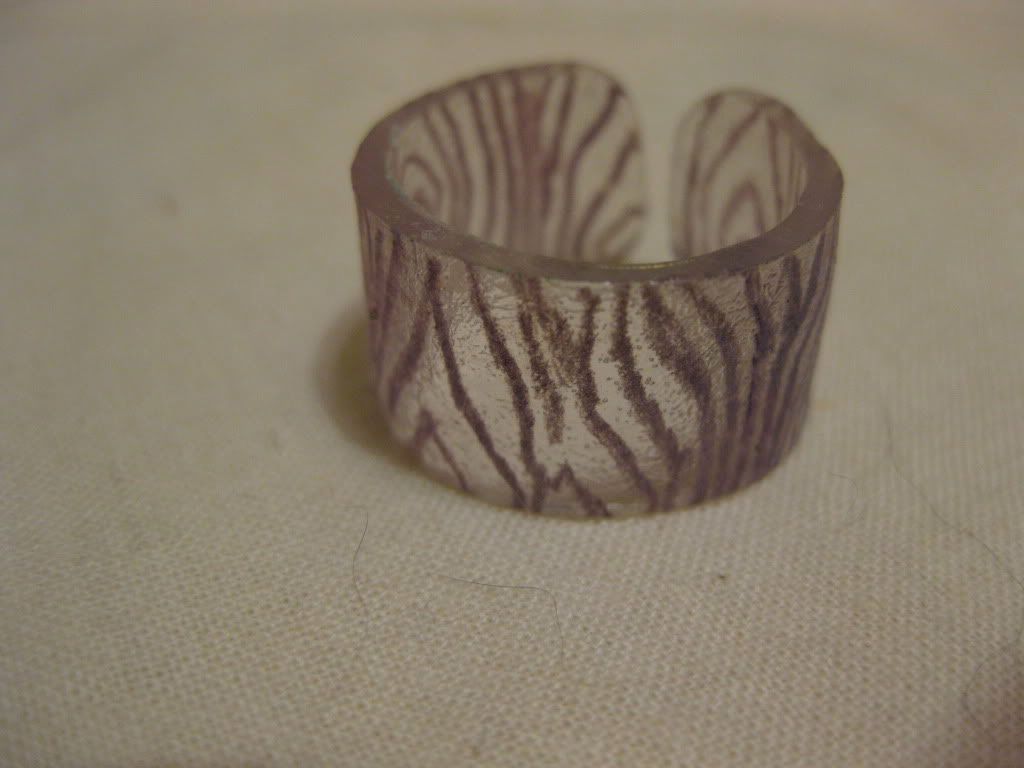 And of course I got a cool owl...i love his little perch!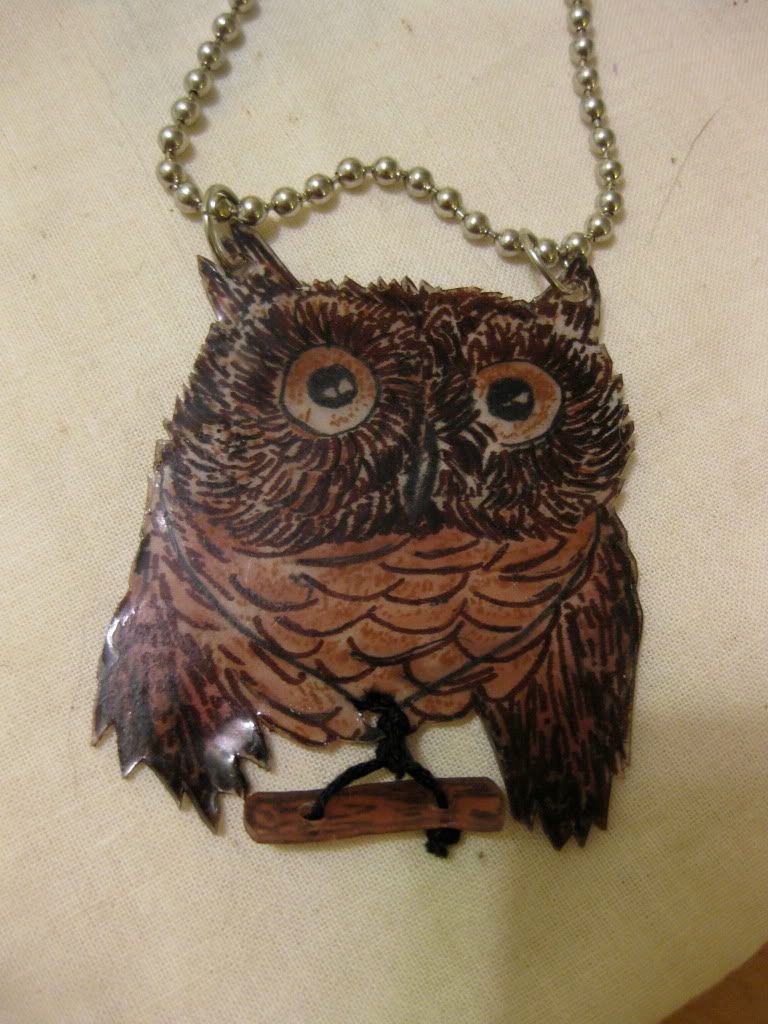 These have me a little stumped- what are these, exactly? Once I know, I am sure it will be clear as can be...the cutting is very impressive for a shrinky.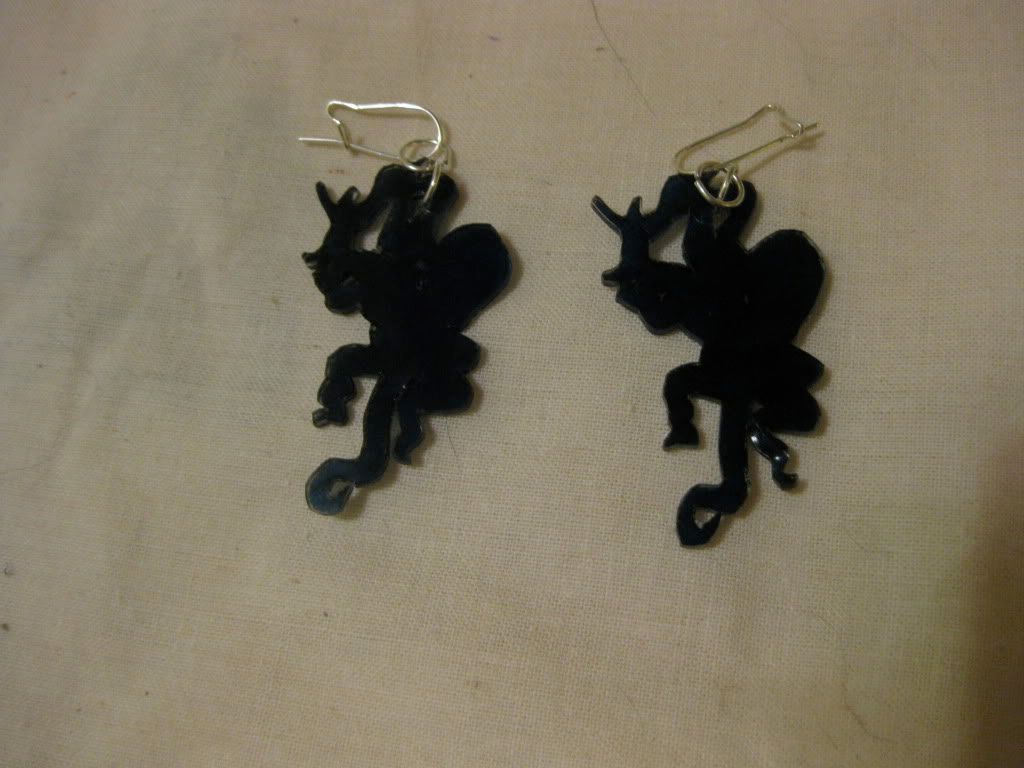 And last, but very, very definitely not least...an awesome portrait of my little girl sleeping. I LOVE THIS! The detail and shading is very well done- please tell us how you did this! The blacks and grays are really well done. It is her first birthday tomorrow, and this is a wonderful keepsake.
This was an awesome job for a first time swapper! Thanks Chelsea!