Here are a few things I have been working on for Christmas. I don't want to overload the board so I will post a few pics here and you can view more on my blog...
The wrap top and little pants were patterns from
You Can Make This
Wrap shirt with matching cuff pants for niece..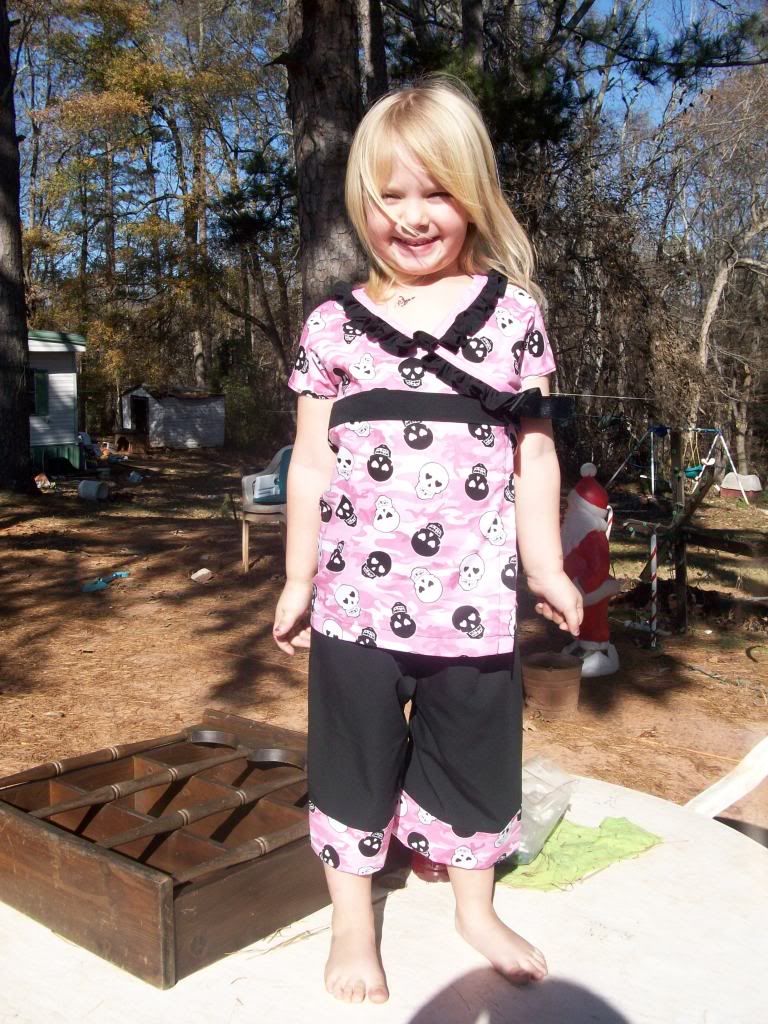 Another wrap shirt with gauchos for a niece...
Here is my take on the "snuggie" blanket... My son loves it!!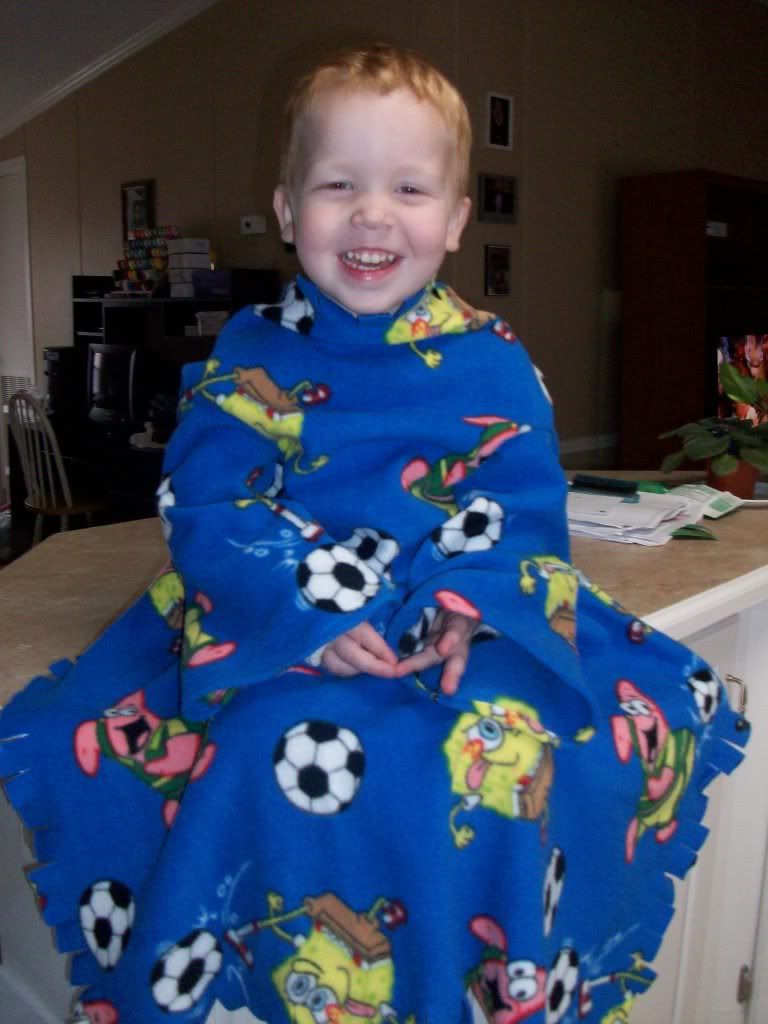 And the last one I will post is my sons cast cover... He broke his arm last week and I didn't want the cast getting extremely dirty so I made it a cover and he loves the John Deere fabric.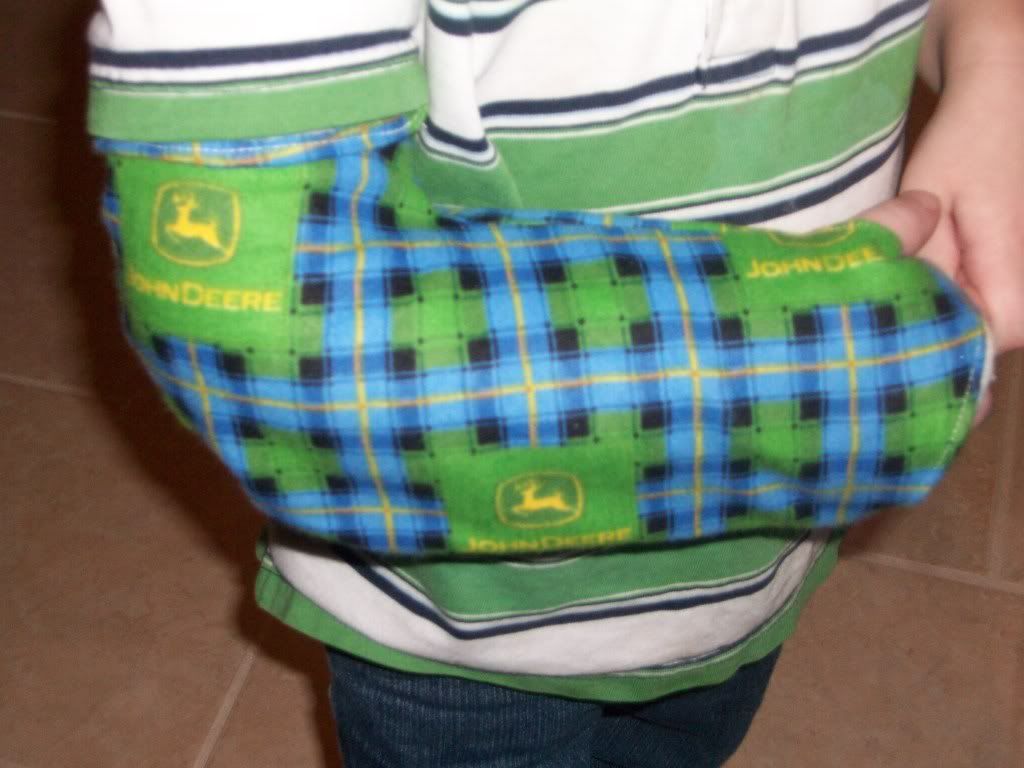 There are more things I have finished over the last few weeks posted on my blog...
Cooda's Corner