I was always SO intimidated by fair-isle/stranded work. But when I saw this sweater, it made me want to try it. It actually turned out really cool and I like the method! It's a garnstudio free pattern (see link below) and I used cheap acrylic yarn from my stash. So not only did I learn a new technique, but I stash-busted at the same time! Sweet. The only mods I made were adding short rows for the bust. But for some reason, it TOTALLY didn't fit the way I thought it would. I thought the sweater was unwearable. But then I remembered something I read in one of Elizabeth Zimmerman books about adding short rows to the back of your yoke-style sweaters. So, I turned it around and.... WALAH! It fit great. The only thing I sorta don't like (and I may end up changing) is the neck part. It's a bit too wide. That's pretty fixable I think, though. Ok, enough blabber... onto the pics...
Pattern here:
http://www.garnstudio.com/lang/en/visoppskrift.php?d_nr=97&d_id=24&lang=en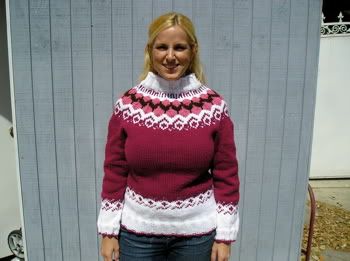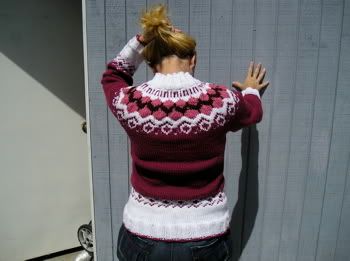 And some close ups...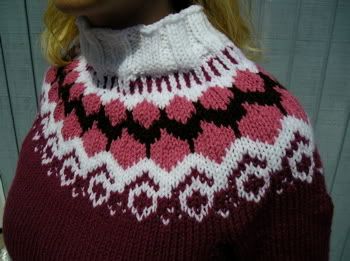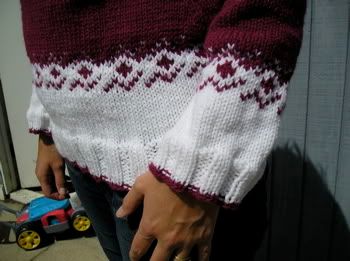 Thanks for looking! Comments welcome and appreciated.