I've been lurking here for awhile. I did the Baby Surprise Jacket this summer. I haven't finished it up yet (as you can see in the pic) but will soon since it's getting colder now.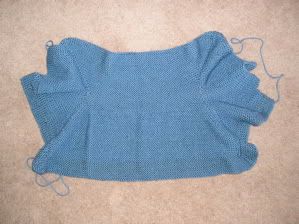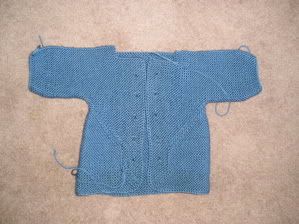 Also, because of the adorable tomten I saw earlier in this post (I forgot who it was.. but it's on her blog) I made this one. (EDITED TO ADD: it was Stitcheees (THANK YOU!) and here's the link:
http://50villapeikkoa.blogspot.com/2007/07/tonttunen.html
)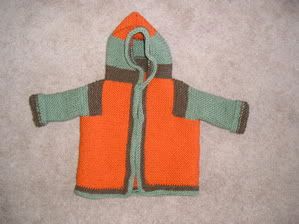 This was such a FUN knit! I made it in two days!! I'm going to make another one for my older son (both of these jackets are for my younger son).