Woo, a recon that I actually finished AND wasn't a disaster!
Used to be:
A plain green t-shirt I dug out my pile of clothes I don't wear anymore,
and,
crazy fabric sitting around that I got free from work.
And is now: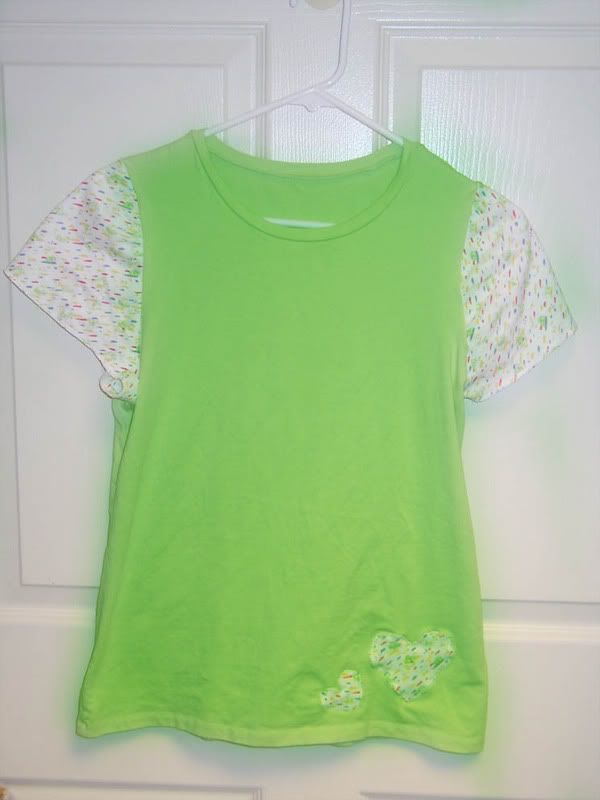 The best picture of the shirt. My camera really didn't like capturing it's true color.
The following pictures look different, but the color is a light lime green, close to the one in the first picture.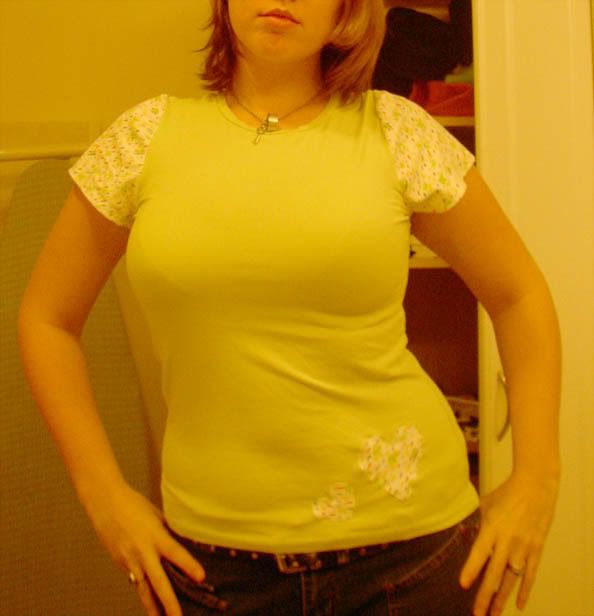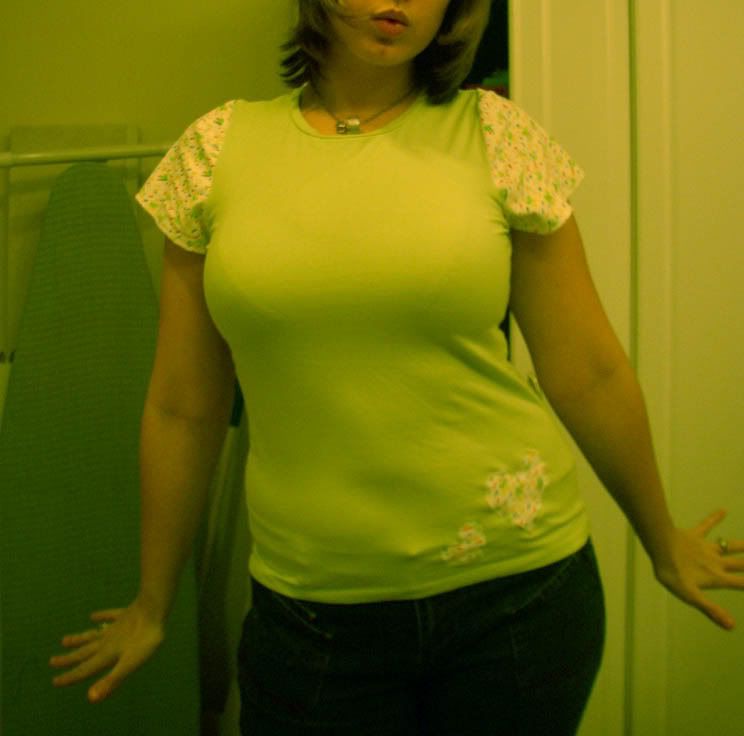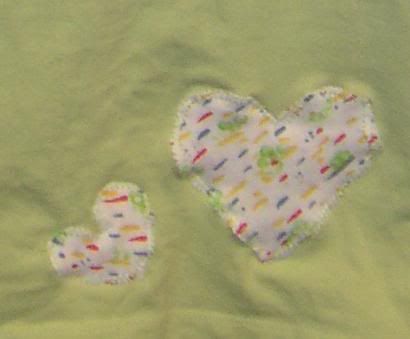 A close up of the appliques, that need ironing. (Hey, I just finished it. Give me a break :p hehe.)
I gave it new sleeves, and they are overlocked instead of hemmed. I also added the heart appliques, to give it something extra.
If you comment, I sure do appreciate it. <3