I received a lovely big box from KatMonstah, filled with lots of goodies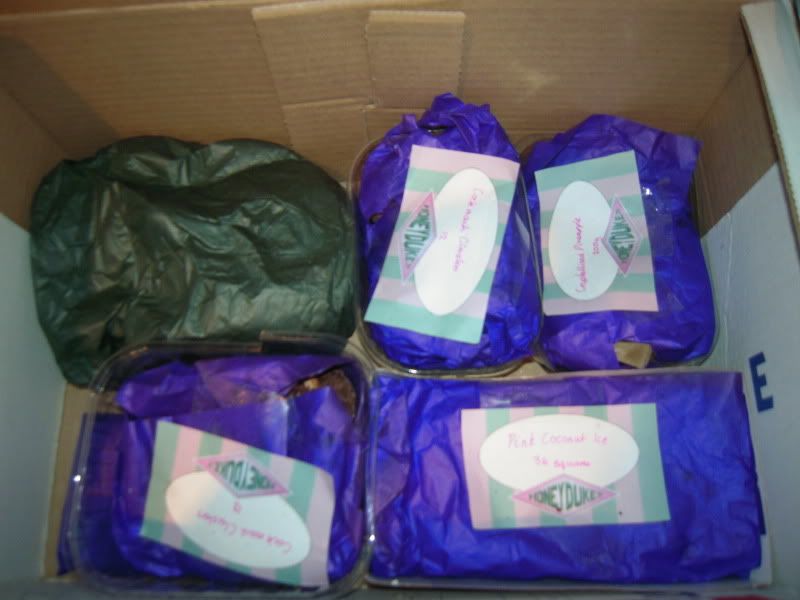 In the purple boxes there are Cockroach Clusters, Pink Coconut Ice and Crystalised Pinapple Pieces, and they are all scrumptious!
(I have been eating lots)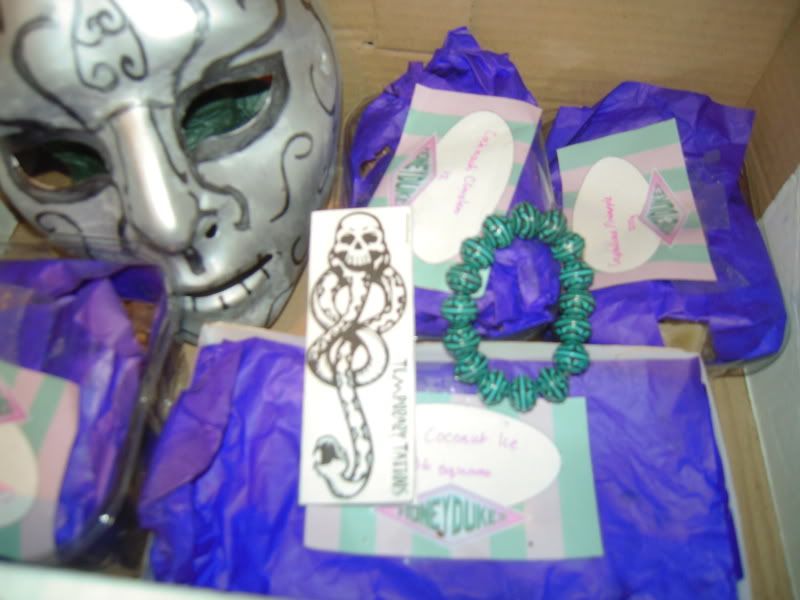 There was also a Death Eater mask, some temporary tattoos and a slytherin bracelet!
I have wanted some of those tattoos for ages, so they will be very useful, as will the mask.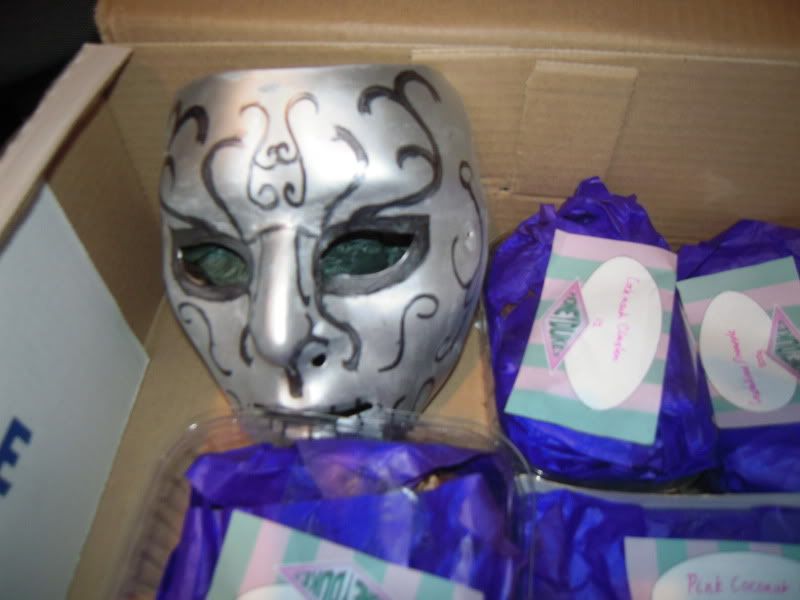 Thank you so much for my awesome parcel