Thanks zenobia!
As I was crocheting last night I was brainstorming about what else I could do with yo-yo's because my 8 year-old is going crazy helping me make yo-yo's (she totally LOVES making them -- but that could end soon enough too! LOL).
Since I jotted down my ideas I figured I would share since I've gotten so many great ideas from Craftster to begin with!
Disclaimer: These are just ideas I had. I have no clue if they have been done before or not. Also, I have not worked out any patterns for these yet.
So anyways, here they are: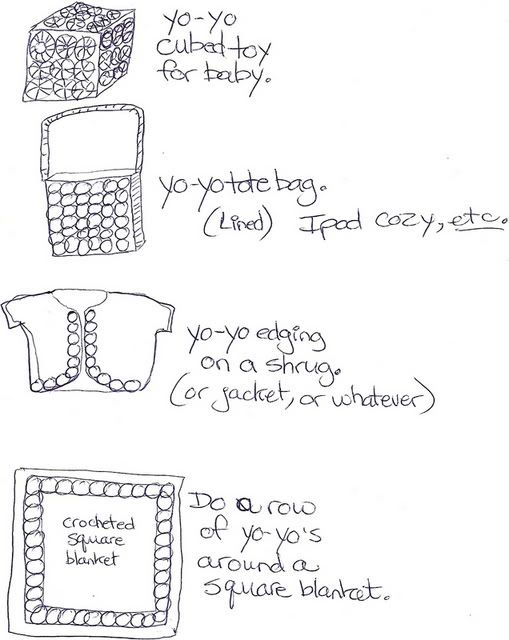 Hopefully they make sense!