I decided to pull apart of bunch of "vintage" 80's stuff I still had laying around and rework them into some updated pieces...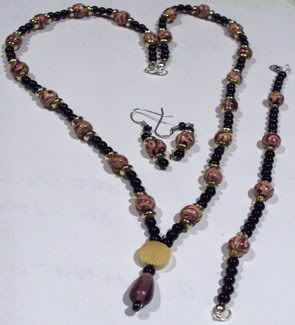 action shot to show how it hangs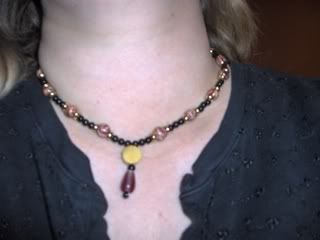 Bracelet made from various recycled beads.
A choker length necklace made with a great $-store find of gemstone chips and glass beads.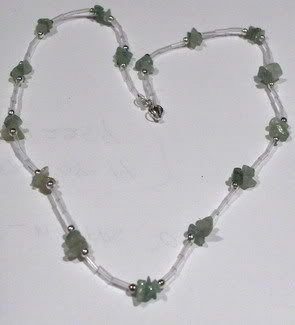 And a little zipper pull waiting for the right jacket/outfit. Smiley face bead from one of the kid's crafting kits from ages ago.