First up, my sock yarn! YAY! Colorway: Chocoberry.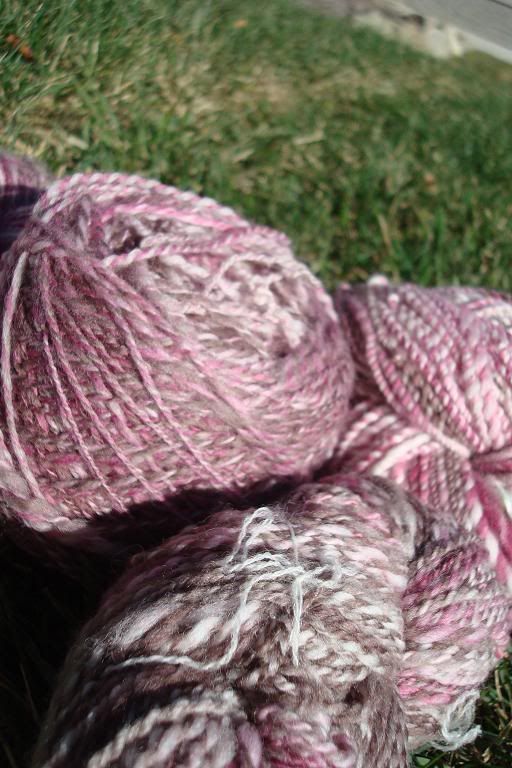 This is fun! It's a superwash that I spun so that it self-striped. The colorway is: Newfie Twilight, and it's a great beaded yarn!
I included some pictures of the WIP with it so that you can see how it knits up. The beads photographed brighter than they actually are.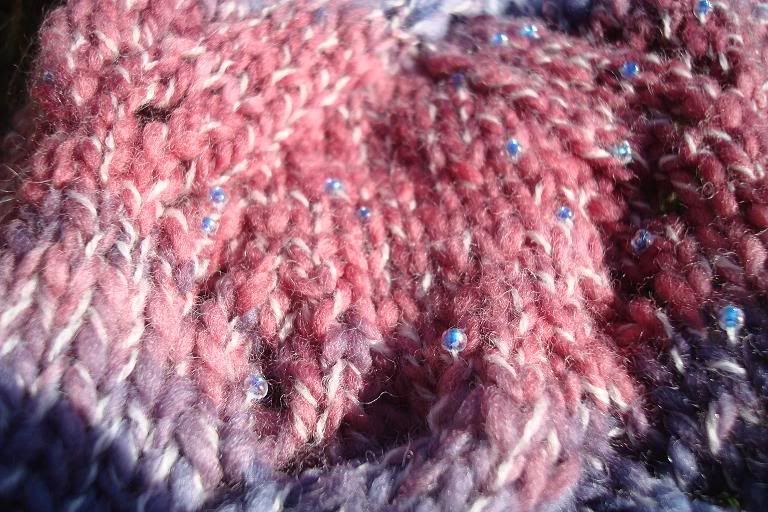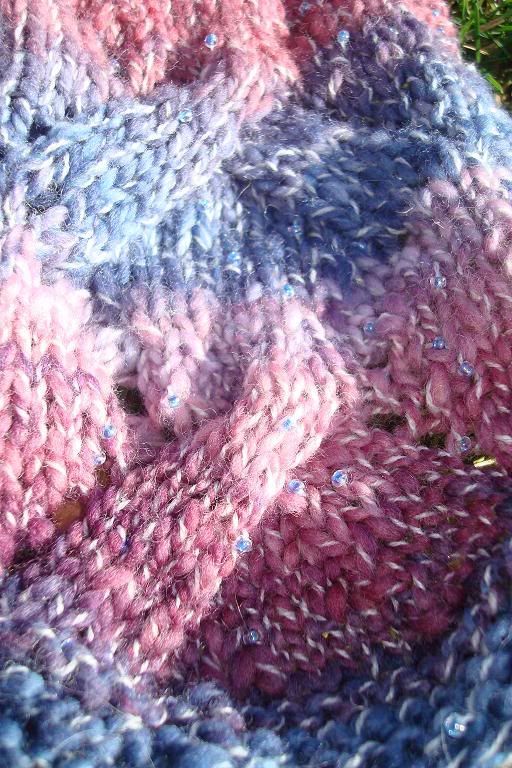 My first attempt at spinning silk. I think the hankies would be easier.
And some Alpaca that I'm working on currently. That was my test skein.
More details, as always, on my blog!
K