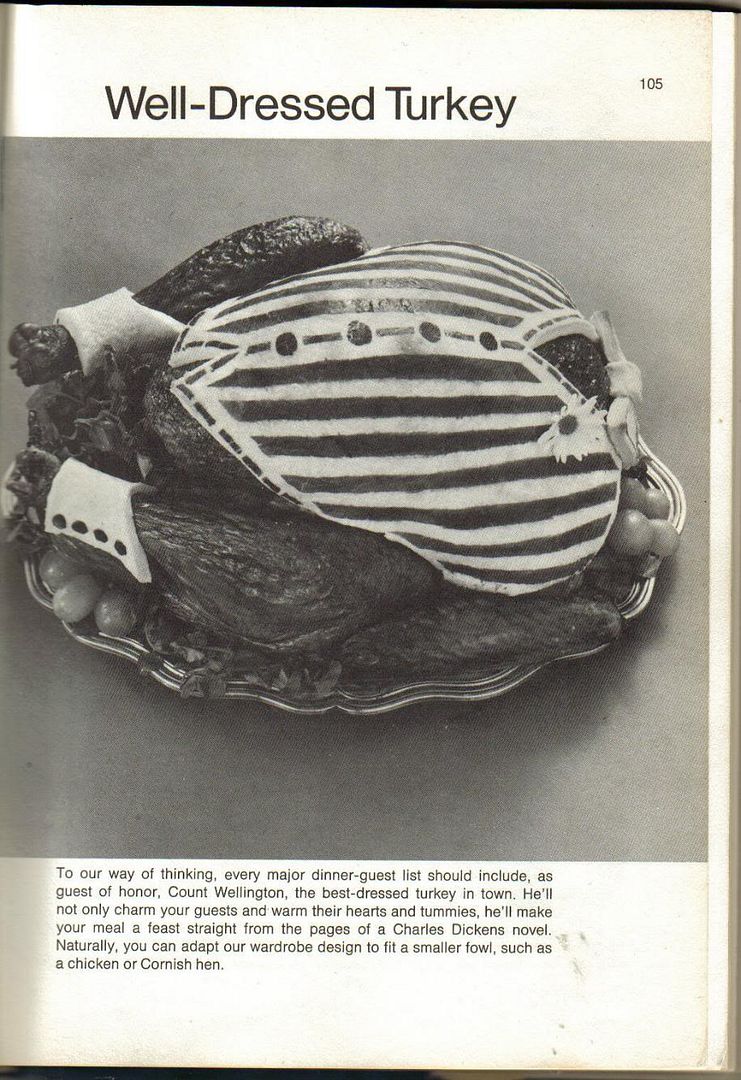 I found this in a vintage library book about working with stencils. This was one of a few edible projects.
Apparently the vest, cuffs and bowtie are made of some kind of pastry that is then decorated with stencils.
I like how the author suggests that you can adjust the wardrobe for smaller birds like chickens or cornish hens, too.