Many of you may or may not be familiar with the popular massive multi-player online role-playing-game called World of Warcraft, (
www.worldofwarcraft.com
), but chances are you know someone that is.
A fellow gamer named Bamatick created a pattern to make her own plush murlocs (murlocs are fantasy creatures from the game - more info about them at
http://www.wowwiki.com/Murloc
) ...
her pattern can be found at the following website:
http://www.bamatick.com/gobi/plushMurloc/openSource.html

I followed the pattern and made my own plush murloc out of felt: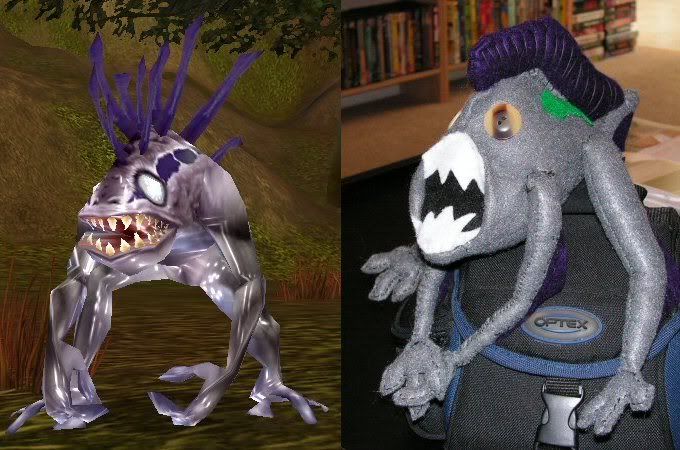 You can see all of the images in my photobucket gallery of the process (including a few more finished ones) here:
http://s122.photobucket.com/albums/o252/pinktoque/craftster/murloc/
UPDATE 10/29: I've recently finished "version 2" ... a larger version of this, because I found that working with felt on such small limbs was a bit tough. Version 2 pics are posted on page 2 - enjoy!