I needed a new "spring/summer" purse and I had some not-too-dark canvas that seemed sturdy enough yet not too rigid. Plus I scored some great remnant pieces at the thrift store a week or two ago that I've been dying to use.
I decided to make an entire set of matching stuff for my new purse.
It's got a pocket for my cell phone and a couple pens - the two things that tend to get lost in the sea of what is the bottom of my purses.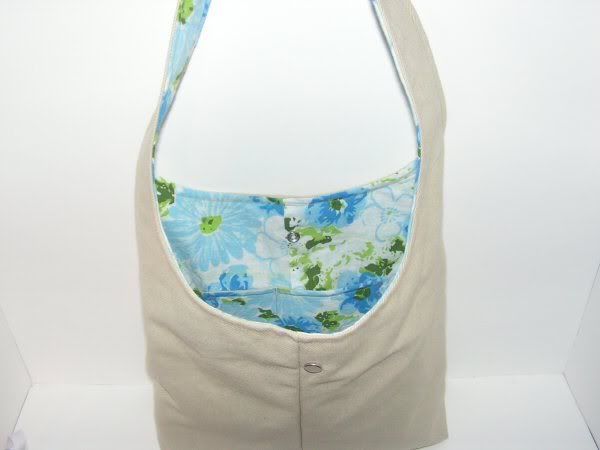 Now for the little accessories. I call this the "Canmore" (all my purses are named after cities in Alberta, Canada)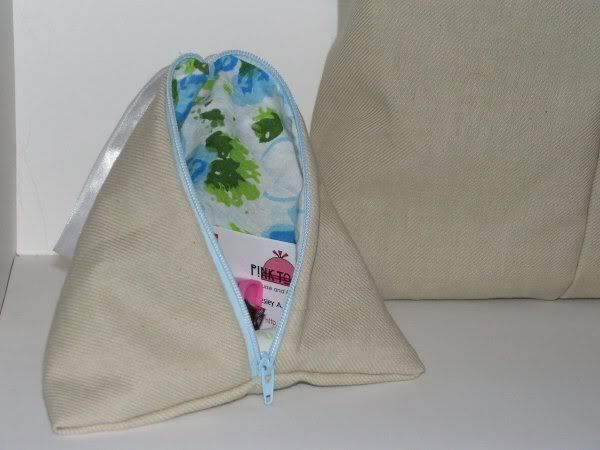 And for my glasses, which I desperately need to take with me more often. Hopefully now that they're in something more stylish, it won't be so hard to do
Thanks to runnermom for the
hobo tutorial
, and sewnikki for the
glasses case
tutorial