So I finally figured it out. Crochet, that is. I have been knitting for just over a year now and while I'm not fantastic at it, I knew I could also figure out crochet eventually. As a teacher I have been working my summer at a temp job as a receptionist at a very small and quiet engineering company in town. Sometimes the days are very boring and long and ... too quiet. What's a girl to do? Teach herself to finally crochet, that's what!
4 Peas in a Pod
(my variation of
Three Peas in a Pod
by Lindsay Lee)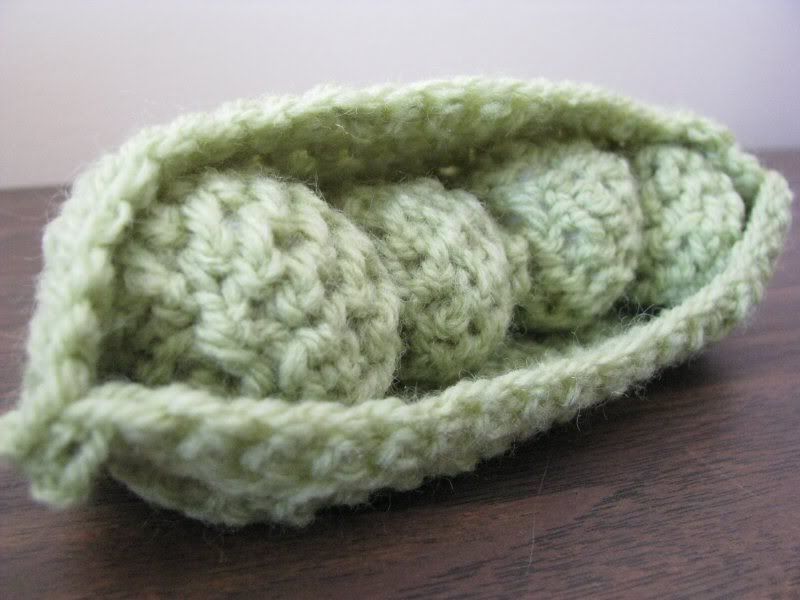 I made four peas because before we got our new puppy in February, my husband and I and our border collie were the "three peas in a pod." Now that we have our mini schnauzer we're a group of four instead, hence why I made four peas in a pod instead of just three. I'm a nerd.
Next up... Bitty Baby!
(from the
Bitty Baby pattern
by Hannah Kaminsky)
I thought these were really cute and I know waaaaaay too many people who have either had a baby in the past few months (or even year) OR are due in the next few months. No, we're not ready yet
But I thought I'd try my hand at these and maybe make a few for our moms-and-dads-to-be friends.
another pic:
And finally, an Owlet
(from the
Owlet pattern
by Brigitte Read)
It turned out ok I guess.
I love crochet! I'm mad I didn't make myself learn sooner. If you're on Ravelry, look for me as pinktoque
And beware... I may have been MIA on craftster for a loooooong time, but I'm back and with a new craft and plan to share more often <3