So, Las' night my room mate and I walked into the world outside of college ((Which is a big deal for us as our college is in it's own little bubble...)) and we picked up food dye, and white vinegar...
Upon returning we gathered her roving, and my yarn, and we set off to find a microwave, a television, and a sink.
This was my first dying experience, and I over dyed a medium gray yarn (I was actually afraid the results would come out bad hah)), and ten minutes after starting my project... I finished with (what I think) is a spectacular outcome.
I dyed.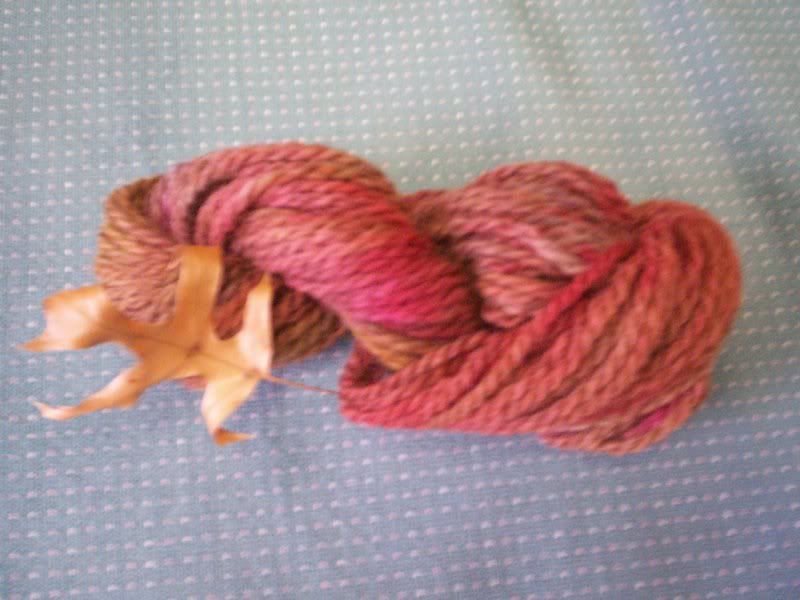 ((The leaf is but decoration
))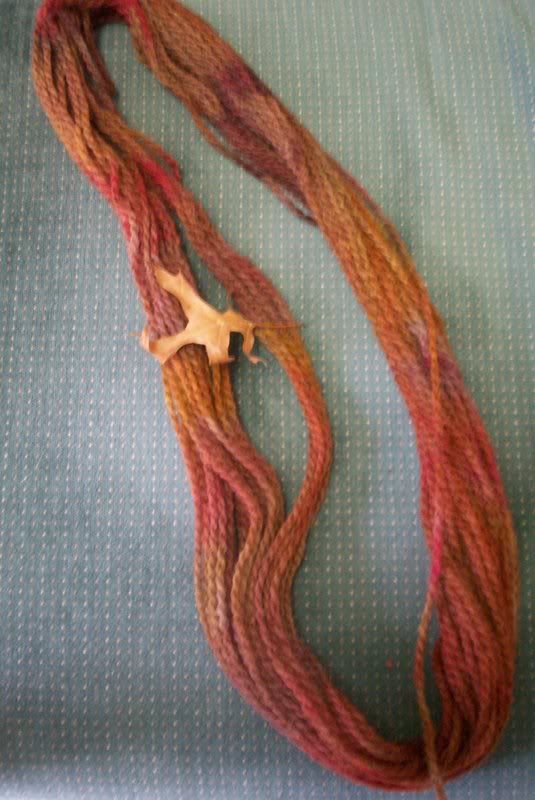 Swatch coming soon.