Hey everyone! I took a bookmaking class back in 2002 and just decided to make a few now to see if they'd be worth selling. (Not a veiled attempt to sell - I haven't even opened the store yet!) So this is my first real book in years, a kind of trial. Just need that ever-popular craftster encouragement that my binding skills won't always suck.
Front cover: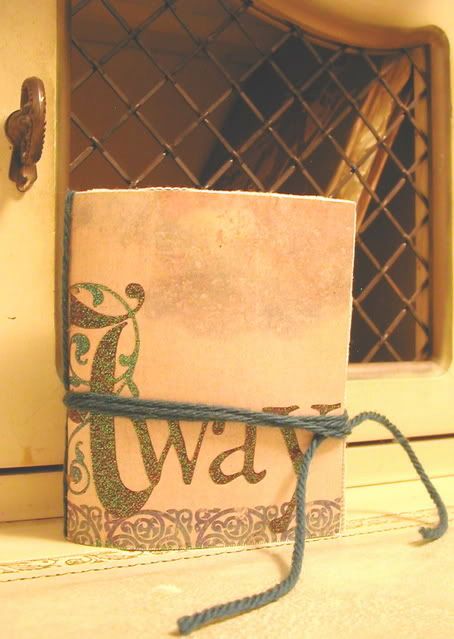 Back cover:
I gave up on the inside design and just glued some little knots from the scrap paper in here: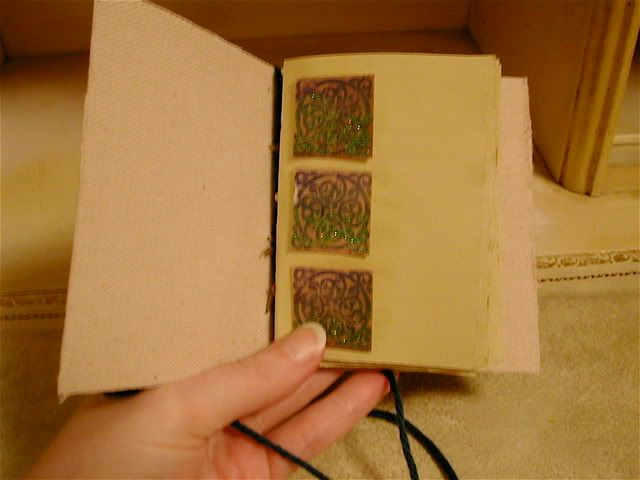 Huzzah! I'm on my way to making decent books again. Thanks for looking!