i am happy to show off!!!!
i put the two pictures pogo sent me up on my cubicle.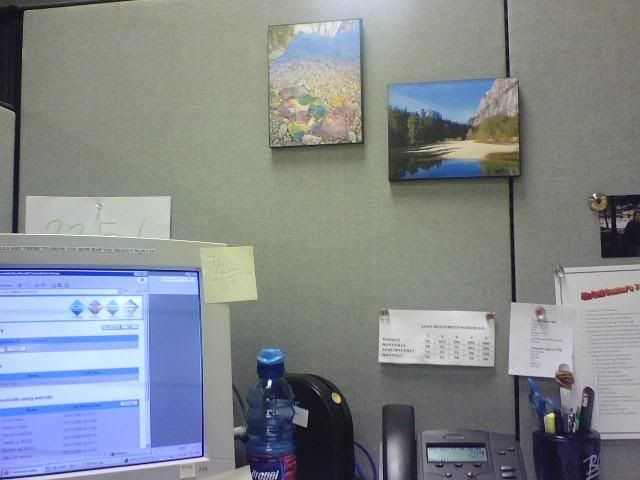 excuse the poor quality picture... i just took it with my cell phone.
i LOVE them!!!!
people walk by and ask where i purchased them... i proudly tell them that my friend made them for me!! that's when they "ooohhhh" and "aaahhh"!