First, the reason I'm putting this under the "reconstructed" category instead of "crochet" is because I didn't crochet it myself... I used a big rainbow-colored crocheted blanket I got at Goodwill.
Second... here it is!
I just made up a very simple pattern, but I think the excessively bright colors make up for it
bright green fabric lining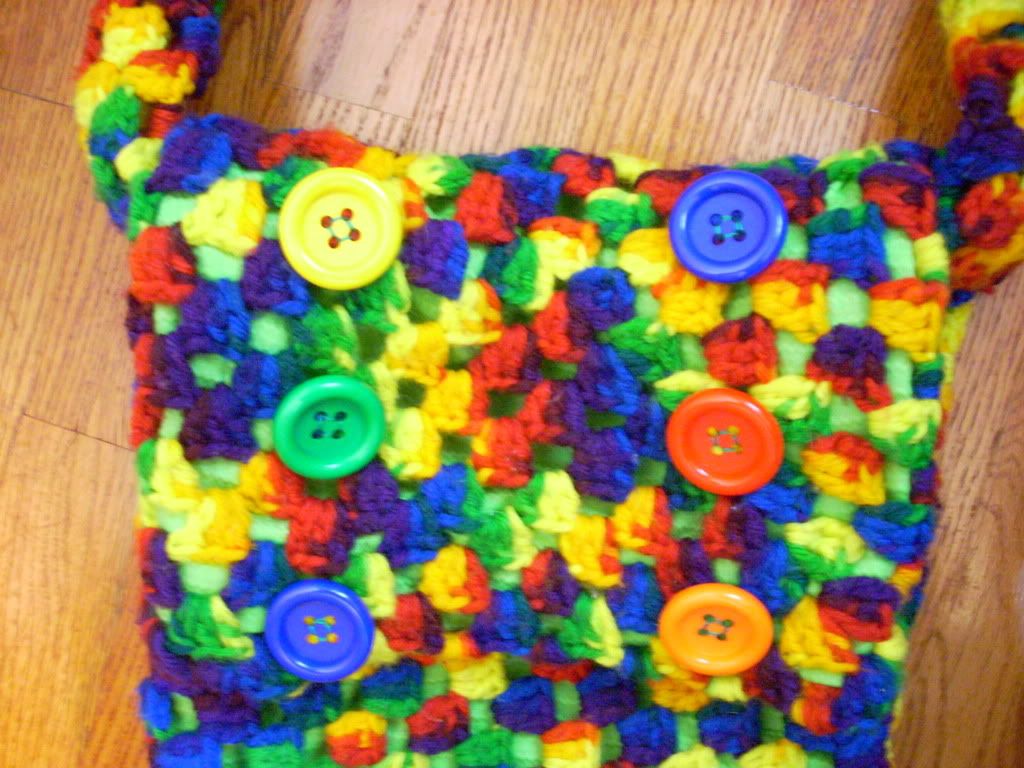 close up of button detail
I also made this bag from a shirt I impulsively bought on clearance at JCPenney for 97 cents, but later decided I couldn't stand the incredibly puffy sleeves.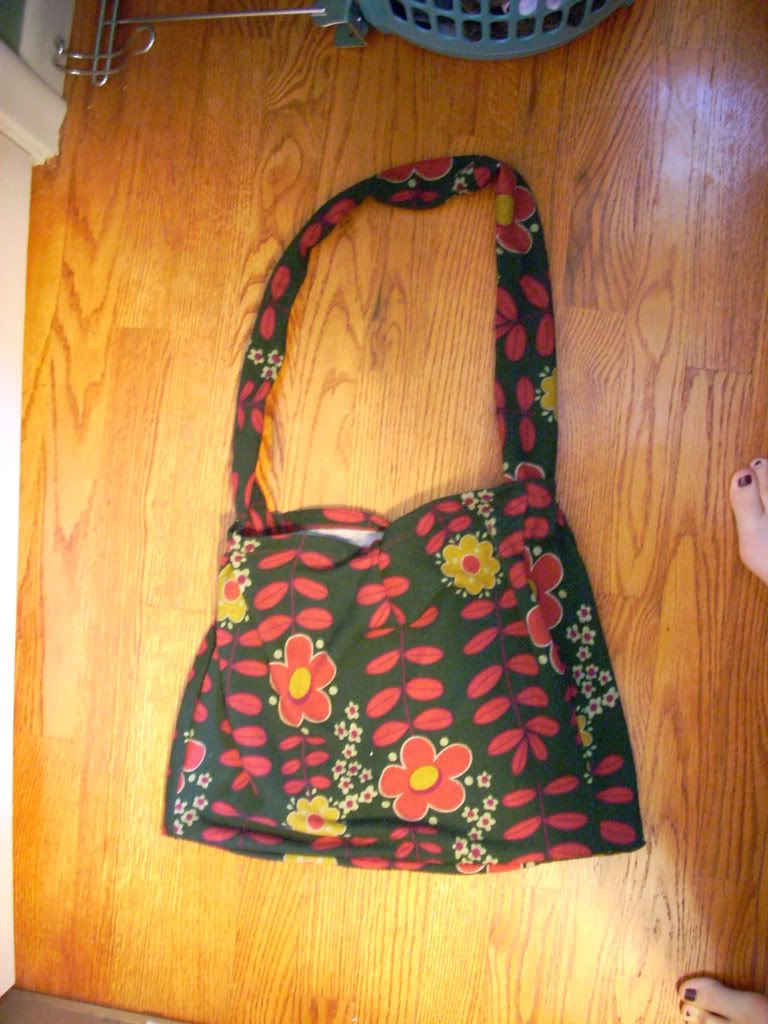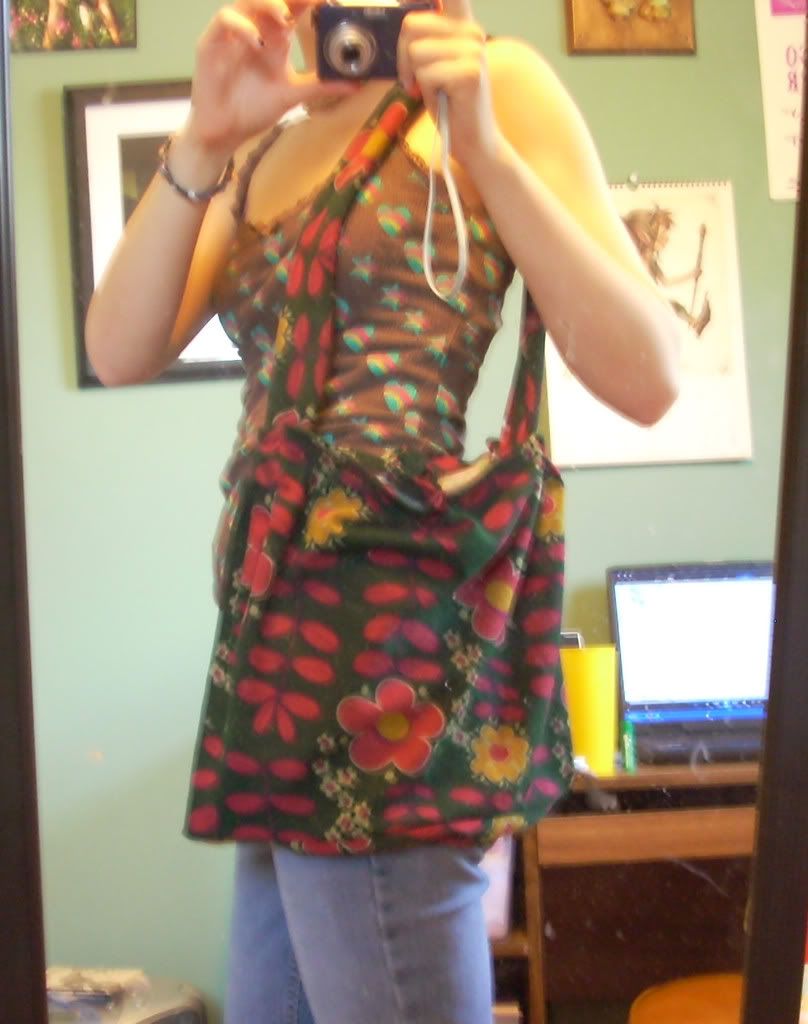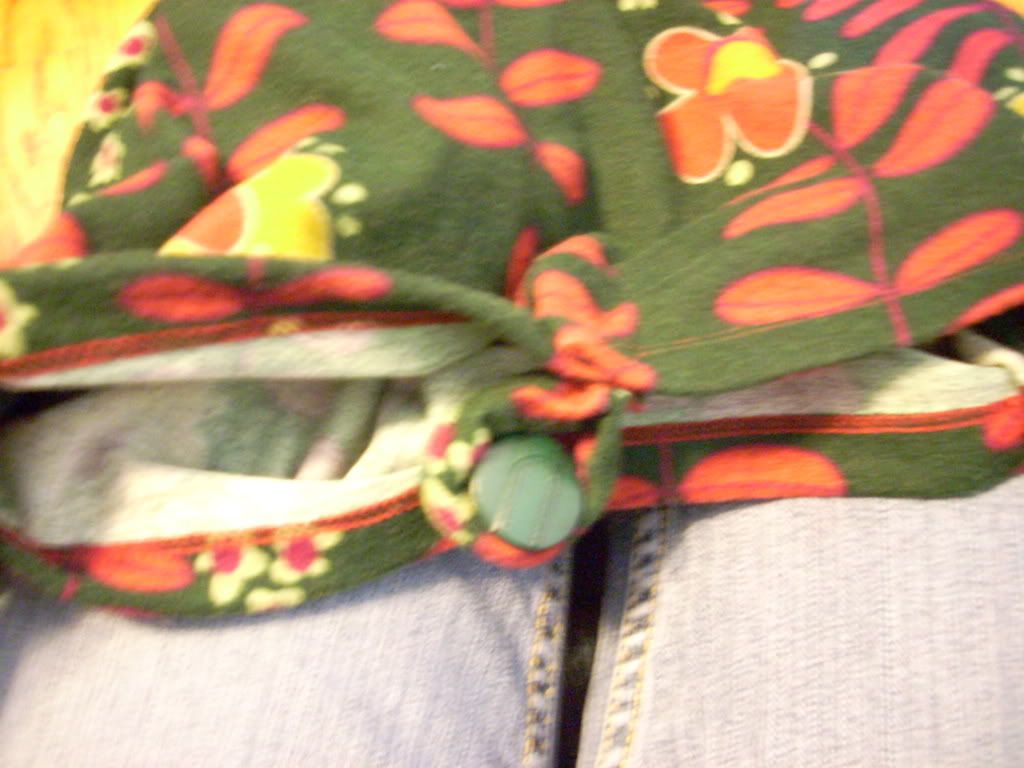 button & loop closure