Hello all! I post here.. rarely. I finally found time this summer to go to my local savers and found some really cute things (well more like two cute things) and here is what I did with them! (P.S. Sorry for crappy webcam pics, I'm in my dorm and i just moved in and forgot my camera).
Here's the first dress I made. I don't have any before pics but this was a basic gray knit dress that I resized, made shorter, and added some elastic for the babydoll look. This one was easy.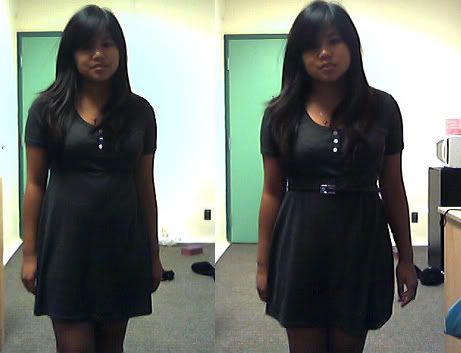 The next one i'm having more trouble with. Before: An XXL Cowl neck purple knit top. I LOVED the cowl neck, but it'd feel too dressed up for me, so I had to get rid of it.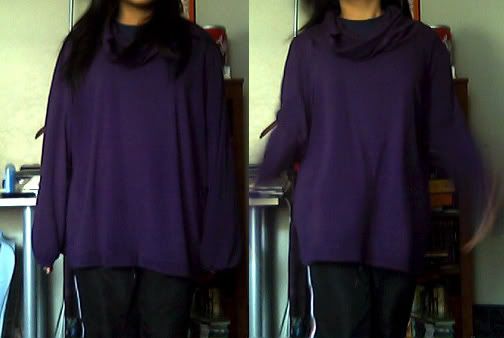 After: A cute little purple dress! (belt is not made by me, lawl.)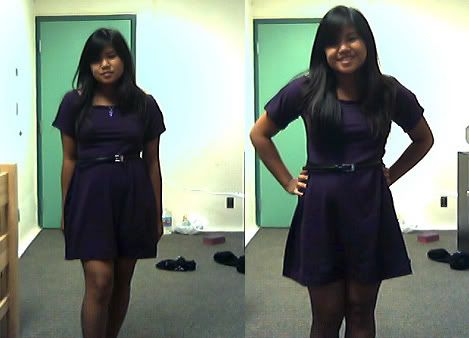 And here's where I need help: I'm struggling with the neckline. I attempted a "bias-tape" thing but realized that doesn't work with a knit fabric.. so any ideas/suggestions on how I can fix this?