so i had these two shirts. both were really big so i resized them. they were a little boring so then i added a collar and cuffs to both of the shirts and a black band around the bottom of the second shirt. i've never liked anything i've reconstructed before, but i'm really happy with how these turned out!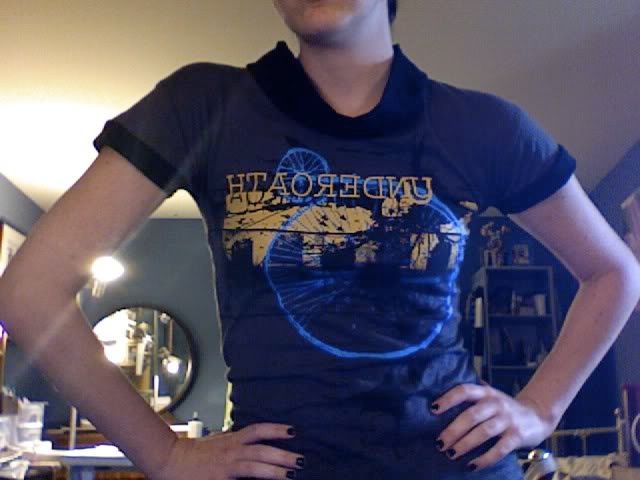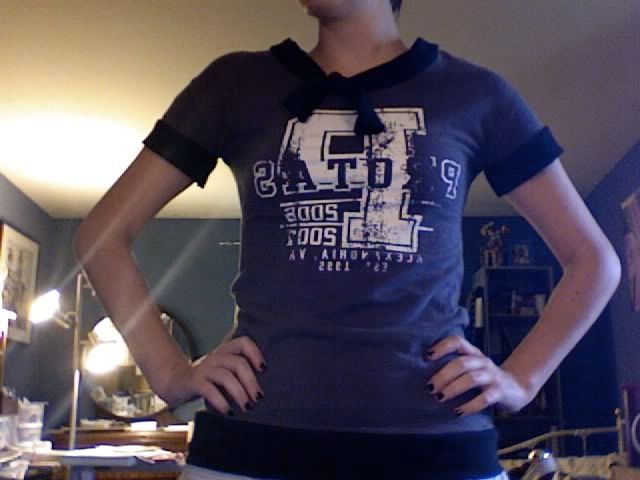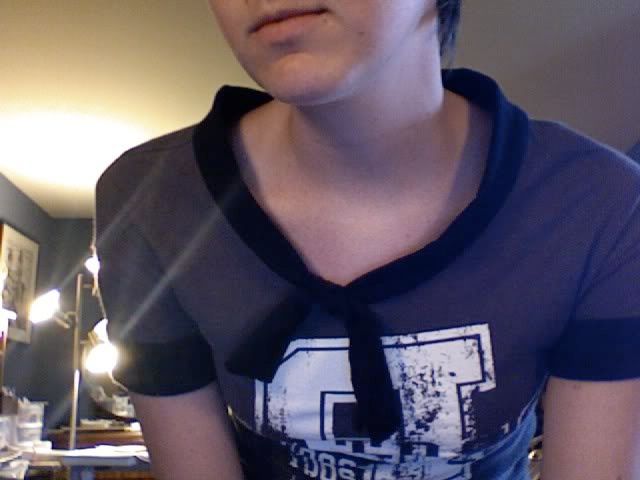 aaand the typing on the shirts is backwards because i'm way too lazy to use a camera.
i took the pics on my mac. thanks for looking!