The big day is approaching!! Here's some of my stuff. Lots of DIY, some half-DIY, but all original ideas!
My invitations started with a kit: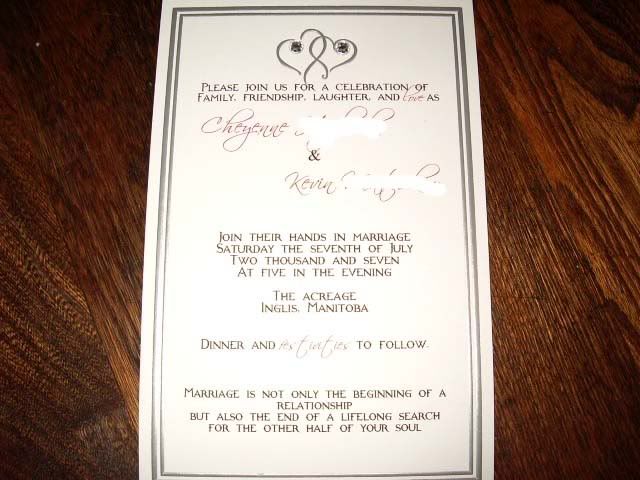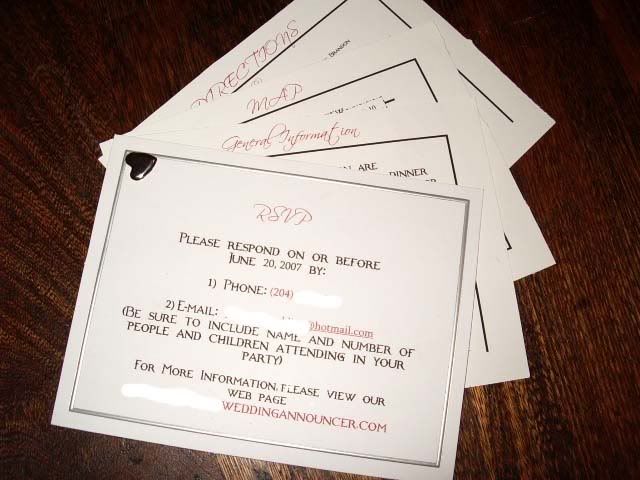 My e-ring which fiancee designed including my mother's e-ring in the middle: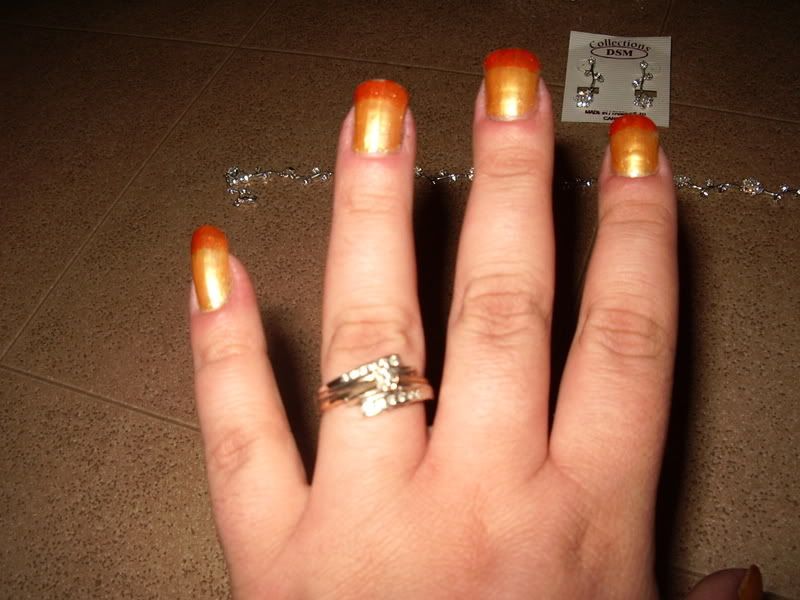 My bead bouquet (not all spread out where I want it yet, but u get the picture), I made similar ones for my bridesmaid, jr bridesmaid, and flower girls. Took TONNES of time! There are 300 stems here and it doesn't even LOOK like that at ALL!
My favours (skittles w/flower shaped lollipops) & tags: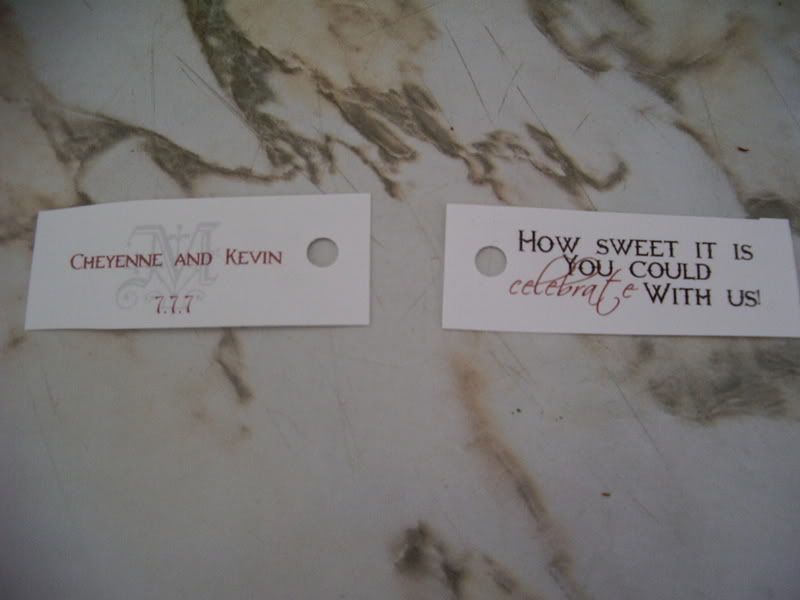 Table Numbers:
Place"cards" (oh how I love them!!!)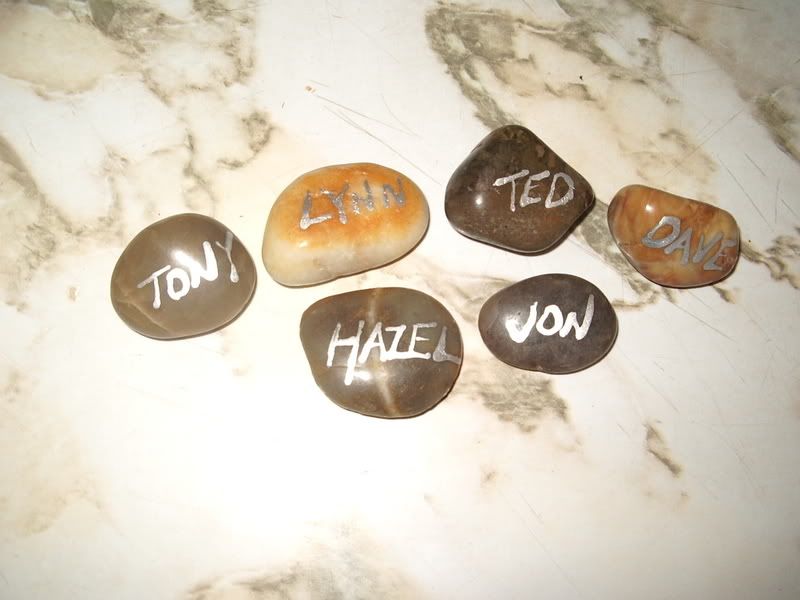 Centrepieces (I have differesnt colours of flower candles, and I think we are going to put sand in the bottom b/c the dishes are so deep!)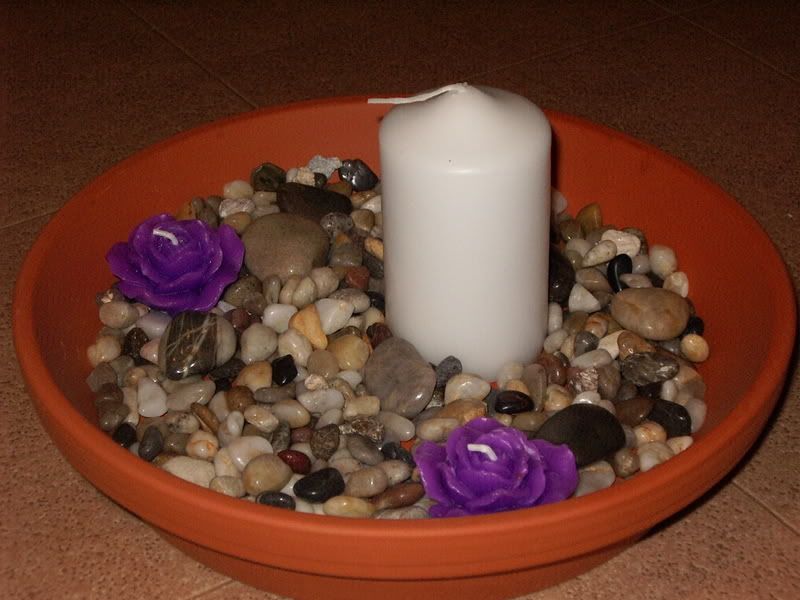 And my favourite Idea I have yet to see anywhere else, my Cupcake Stand!!!!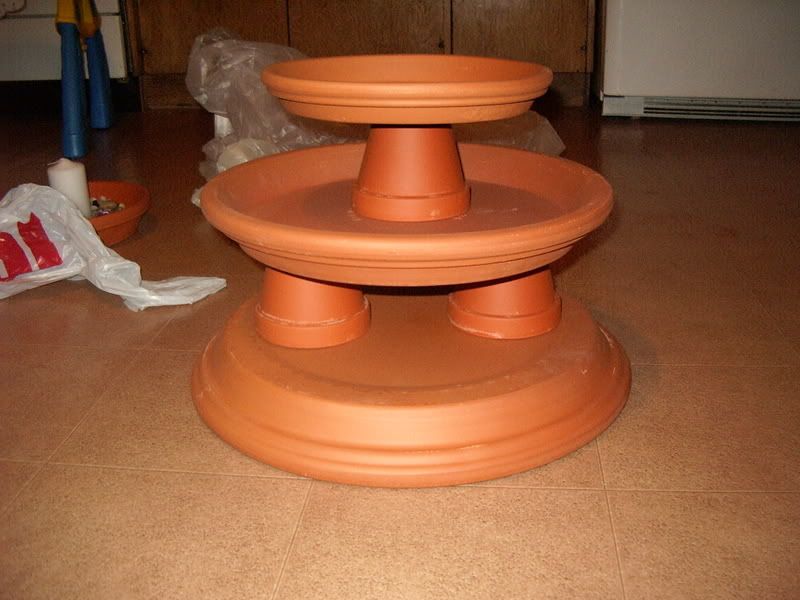 Though, one glitch . . . It doesn't end up having much surface space . . . I will work something out!
Thanks for checking everything out! I hope I could inspire someone